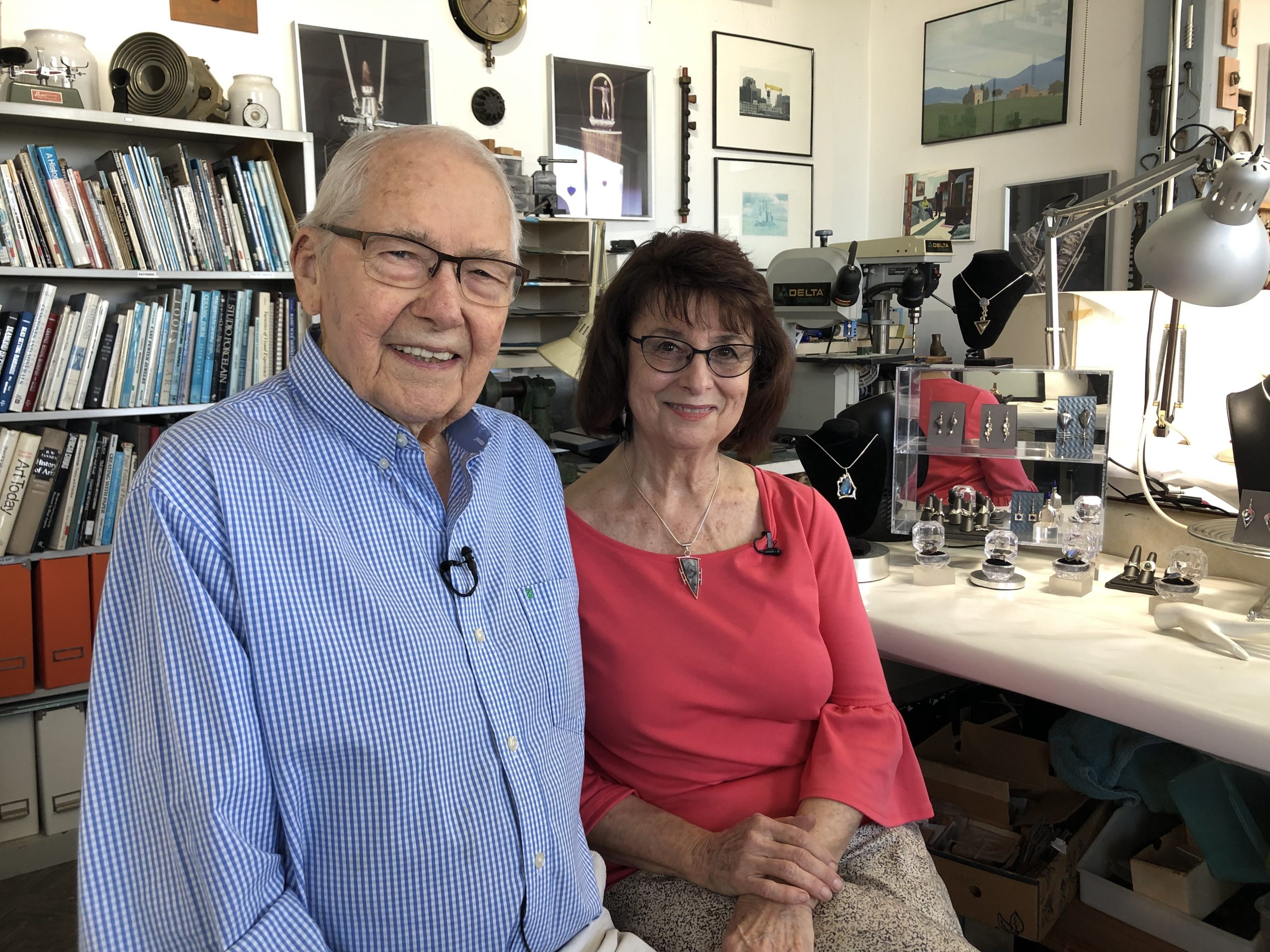 David Brand and Sandra Picciano-Brand (Dayton, Ohio)
Jewelry
November 1 – 6
www.mythicsilver.com
www.etsy.com/shop/mythicsilver
For over 30 years, Sandra and David Brand have developed a one-of-a-kind process and aesthetic in high quality silver work that incorporates both precision and fluidity. Creating pieces individually and collaboratively, Sandra and David employ a variety of complex and classic metal working techniques, including lost wax casting, Keum Boo and reticulation.
"I think of my work as miniature sculptures," says Sandra. "But always using flowing lines within the work. I like the challenge of it."
David is an engineer by profession and has honed his metalsmithing skills through years of intensive study, using unique stones and textures to create pieces that evoke a sense of antiquity and elegance. Sandra presents pieces that are lyrical and romantic in nature. She specializes in working with difficult materials. The two have long participated in Art on the Commons and are staples within the Dayton art community as both craftsmen and instructors.