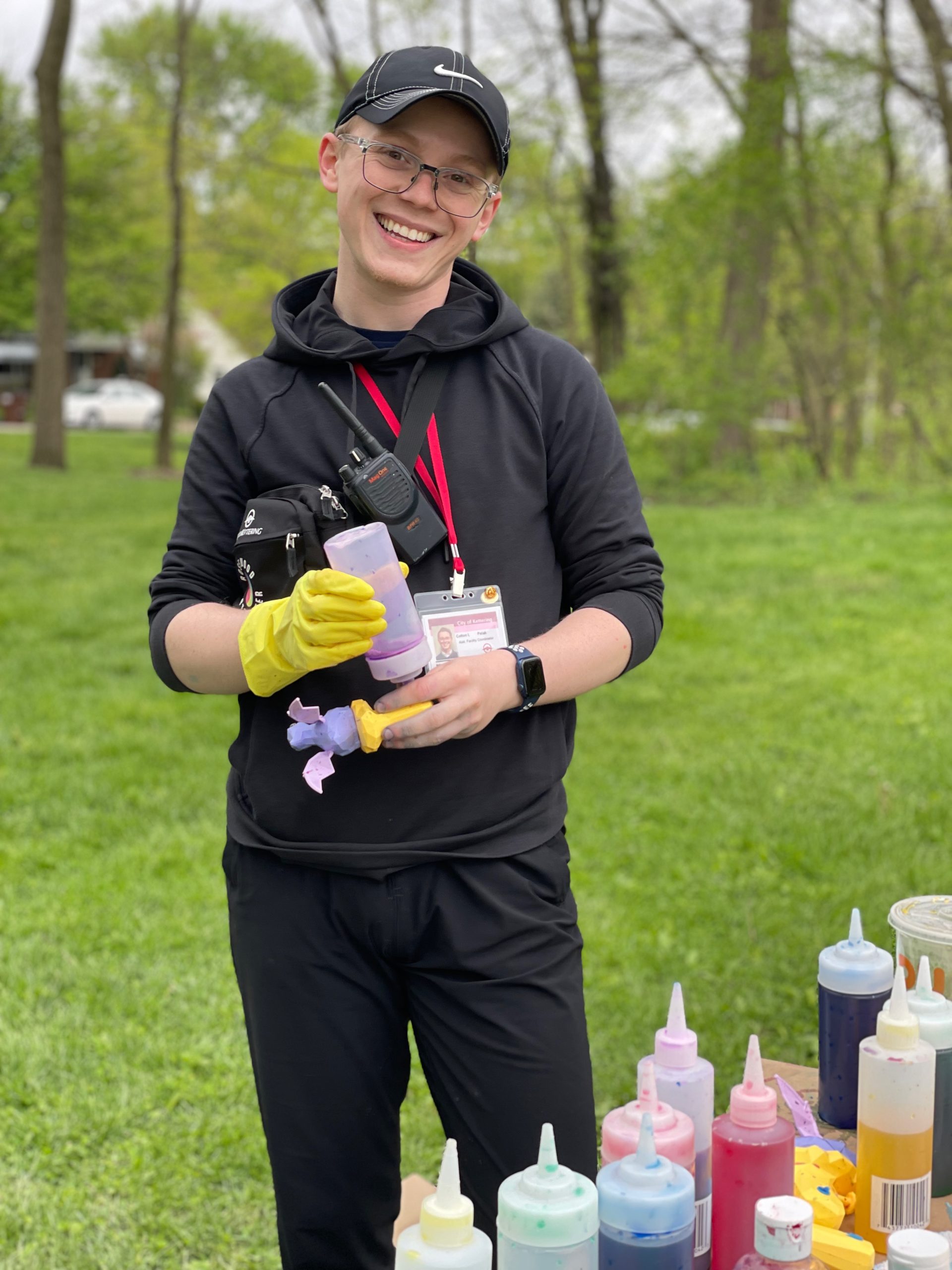 We're kicking off our month-long series of staff and community highlights with Rosewood Arts Center staff member, Colton Patak. Colton currently serves as an assistant facility coordinator with Rosewood. Within the parks and rec field, he has also been a camp counselor and a youth program supervisor.
Colton grew up attending programs sponsored by Kettering Parks, Recreation and Cultural Arts and enjoyed his experiences so much, he's turning them into a career. "I truly love working in the field of parks & rec, but what I find most fulfilling is the ability to serve my community and the ones I love," Colton said. "Kettering is my hometown, and I'm passionate about wanting to enrich the lives of our citizens and encourage healthy living, getting active in our parks, and staying engaged with all the city has to offer!"
Colton currently attends Miami University, double majoring in Sport Leadership and Management and Public Administration. His goal is to build a career in Parks and Recreation. "Ultimately I would love to become a director of a parks & rec department (preferably here at Kettering)! I know I have a long way to go and lot still to learn; that's why I'm grateful to be where I'm at today. Helping me to build a strong foundation of a career that I hope lasts many decades, so I can continue serving my community!"
Speaking of the National Recreation & Park Association, Colton recently wrote an article that appeared in NRPA's magazine, Parks & Recreation. This October, Colton will also begin his first term as a board member for NRPA's National Certification Board!
"The most rewarding part of my current job at the Rosewood Art Center is the people," Colton said. "Both fellow staff-members and patrons! I've loved getting to know my coworkers and the ins and outs of their lives along with connecting with our patrons every day by greeting them with a smiling face and providing them with a safe place!"