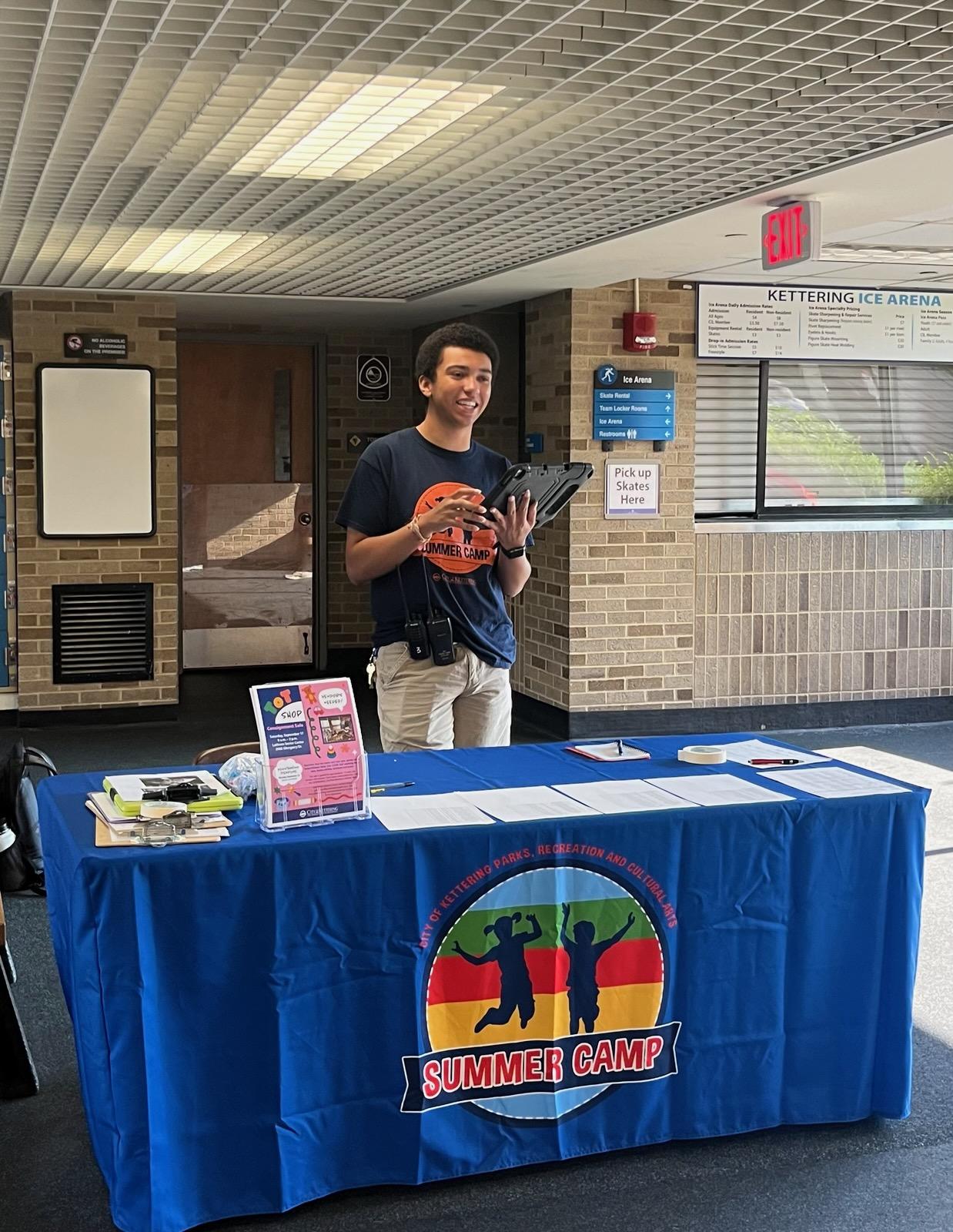 Today's National Park & Recreation Month Spotlight is on Kettering Recreation Complex staff member, Sam Johnson. Sam is a longtime member of the camps program at Kettering. He started his time here  over 10 years ago as a camper in Camp AdFUNture. He then graduated out of camp and decided he still wanted to be involved. He volunteered as a camp counselor in 2018, and then became the full-time logistics lead for camps in 2019. Sam loves working for Kettering Camps and hopes to continue in the future. He loves seeing his hard work pay off when the kids do their crafts and activities.
"My years at the KRC have shaped me into the person I am today," Sam said. "I am grateful for the friends and memories I have made here."
"Sam serves as a Seasonal Youth Leader whose primary responsibility is logistics," Recreation Manager Drew Corbett explained. "He is responsible for pulling all craft supplies, developing a daily/weekly camp schedule, coordinating staff schedules, releasing groups to certain activities and is the main person handling check in/check out. He is an organized leader who understands who we are in Kettering and why the camp experience is important. His knowledge of how things operate and how to run a successful camp are invaluable."
Thanks for all you do for our summer campers, Sam!