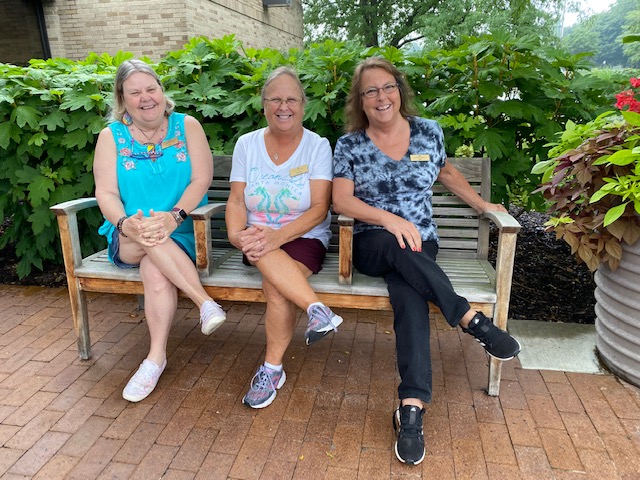 Today's National Park & Recreation Month spotlight is on our senior programs and services team at the Charles I. Lathrem Senior Center. Meet the friendly faces behind the front desk, our senior transportation program and our program coordinators. Jennifer Giessler is our Senior & Adult Program Supervisor, and you can meet her team members below!
Transportation Team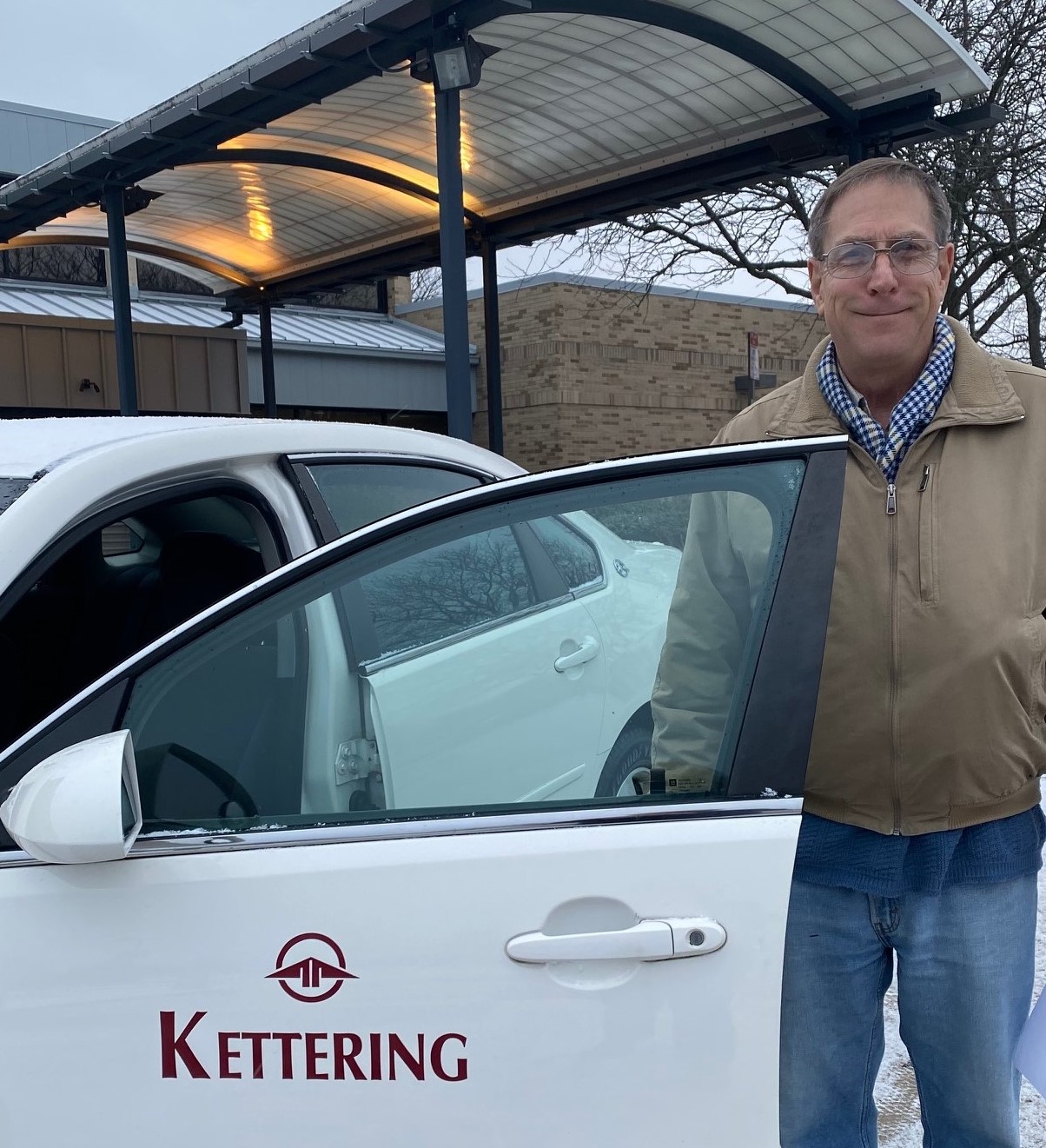 John Allen
I am a volunteer driver with Kettering's CIL Senior Transportation Program, driving mostly on Friday mornings, but filling in at other times as the need arises.
I am a recently retired (or more accurately semi-retired) accountant, having worked in finance and accounting roles in the area for the last 35+ years. A native Daytonian, I am a lifelong regional resident, have lived in Kettering for 20 years and enjoy helping anyone, regardless of abilities, stay active and engaged in their interests and community.
I also participate with the Kettering Bike and Pedestrian Advisory Committee (BPAC), and enjoy long and short bicycle rides in Kettering, as well as riding on our region's bike routes and paved trails in our fine neighboring communities.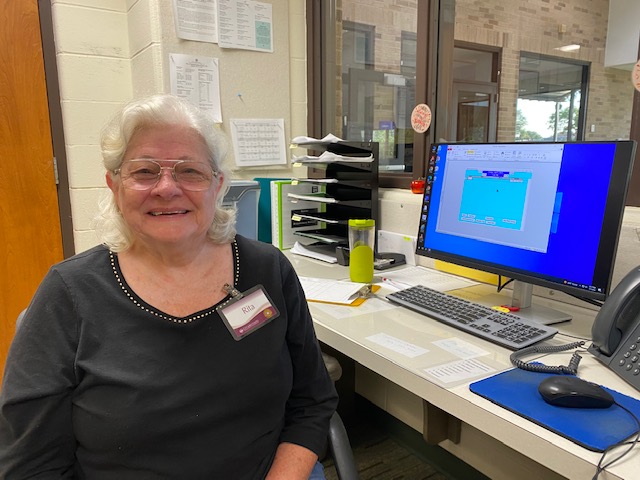 Rita Cable
I am a former military dependent, worked for the Air Force Civil Service for 30 years as an IT Development Program Manager and retired in 2013. I was my husband's caregiver until he passed away in 2020. I came to the CIL as a new volunteer Dispatcher with the Senior Transportation Services Program this summer to get away from the television and make new friends in the community.  I am also a member of the Crooked Hookers Crochet and Knitting Group at the CIL.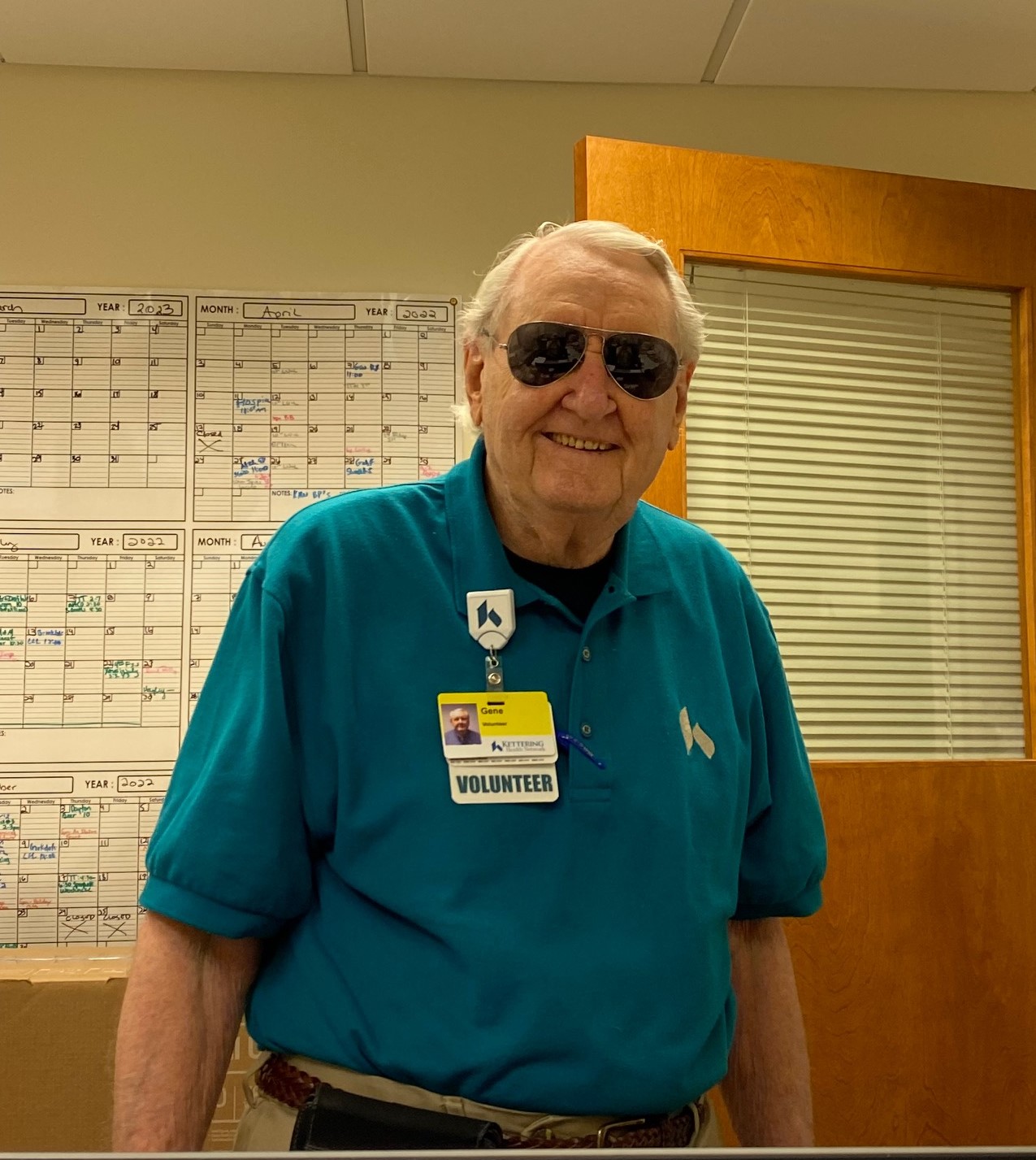 Marvin Carey
After serving in the US Navy as a Lithographer, I enjoyed several careers in the Graphic Arts, Electronics and Education field around the Dayton area. I began driving for the Senior Transportation Services program in November 2011 and retired as a paid driver in November 2019. This included using my CDL license to drive the 16-passenger bus for various programs and city events. After COVID, I returned as a volunteer driver on Wednesday mornings. In my off time, I also volunteer at the Kettering Medical Center and enjoy gardening, Volksmarching, Radio Controlled Modeling, playing with my grandchildren and many other fun activities.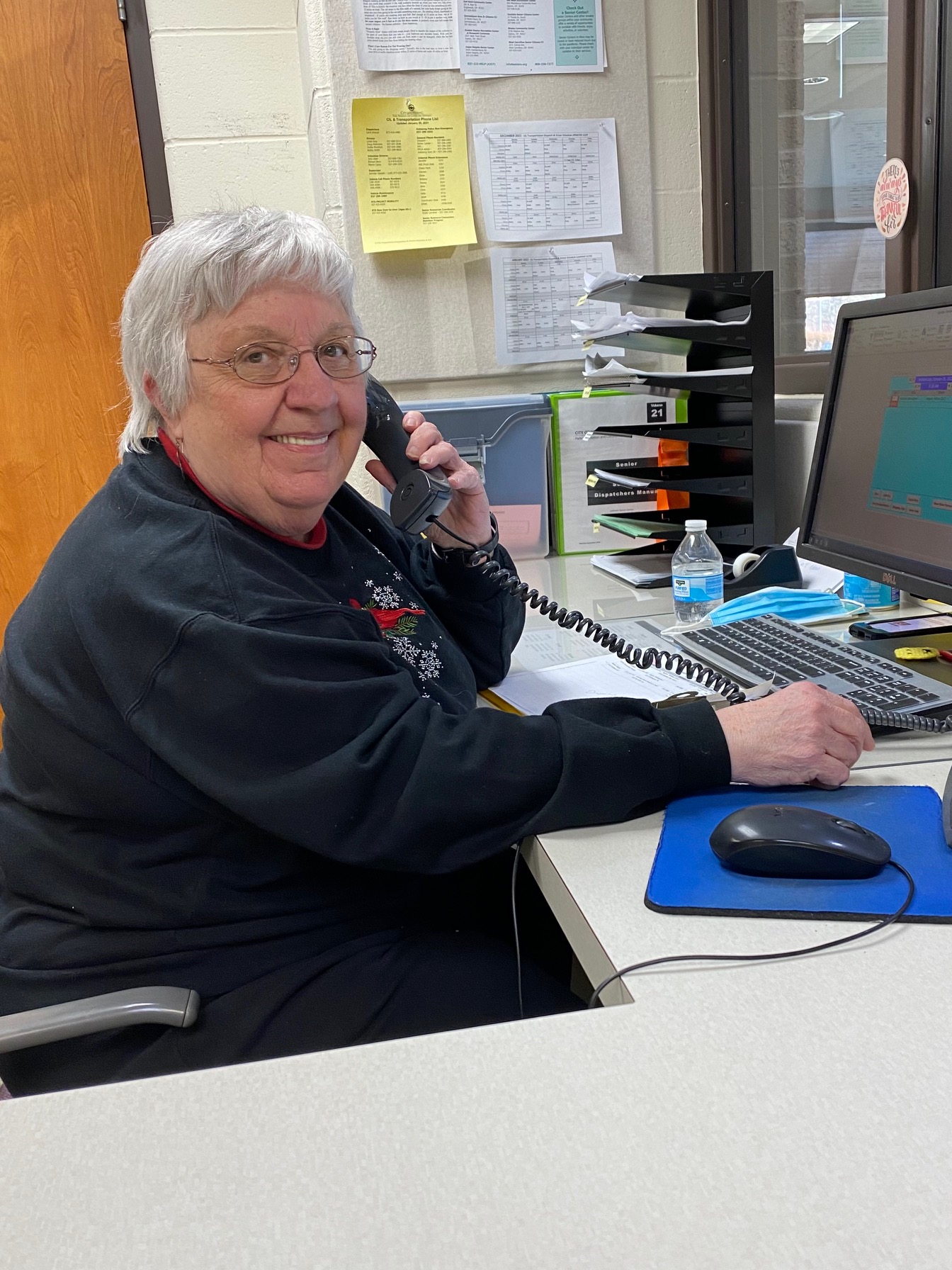 Carol Driscoll
I retired in December 2012 after working at the Recreation Complex for 25 years. Since February 2013, I have been a volunteer Dispatcher for the Senior Transportation Program helping serve our Kettering seniors with their transportation needs to doctors and other personal appointments, shopping trips and just keeping them out and active in general. Sharing my home with Lucy, my 10-year old Chocolate Lab and visiting family here and in Atlanta keeps my days active and very happy.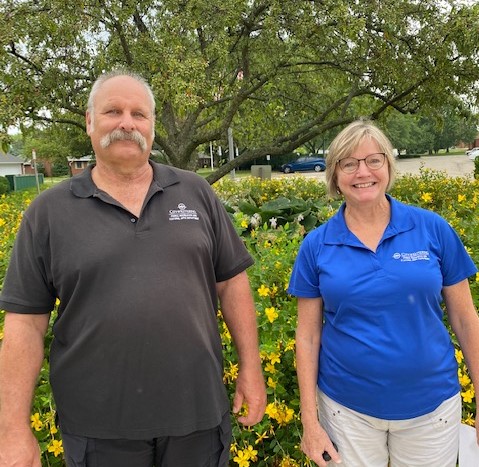 Linda Gray
My husband and I have lived in Kettering most of our married life where we raised 5 children and now enjoy visits from our 12 grandchildren. We love the area and are happy to have been longtime residents. Before coming to work as a Senior Transportation Services driver, I held jobs at a Kettering jeweler and the Kettering-Oakwood Times and have always loved my work. This job is no exception. The way our transportation team works together makes the job easy and enjoyable. The people we transport are a joy to meet and get acquainted with. They say that the days go by fast when you love your job, and my days always fly by!
Doug McKinnon
I have been a driver for the CIL Senior Transportation Program for more than 4 years after working for UPS as a driver for 33 years.  Those years of delivering packages all over the City of Kettering and the surrounding area gave me a running start on knowing where all the streets are for my transportation pick-ups. I really enjoying meeting and talking to the riders and being able to help people meet their transportation needs.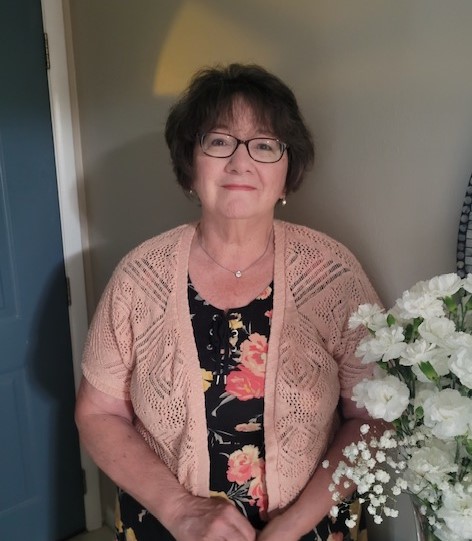 Dottie Mumford
I've been happily married 47 years. No kids, so no need to dye my hair since not much gray. I retired from Chase Bank after 48 years. I love volunteering in Bible education work when I'm not driving my "precious cargo" 2 days a week.  I love people, plants and animals, being outdoors, and helping people. I love the whole crew here at CIL. That's me, Dottie!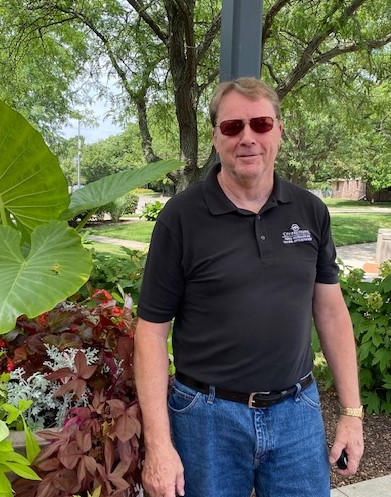 Bobby Smith
I was born in Perry County Kentucky and moved to Kettering in 1996. I served one year in Vietnam and worked as a C&C Machinist for over 25 years. I've been a driver with the Senior Transportation Services since 2017. In my free time, I love playing with my 6–year-old granddaughter.
Adult & Senior Program Coordinators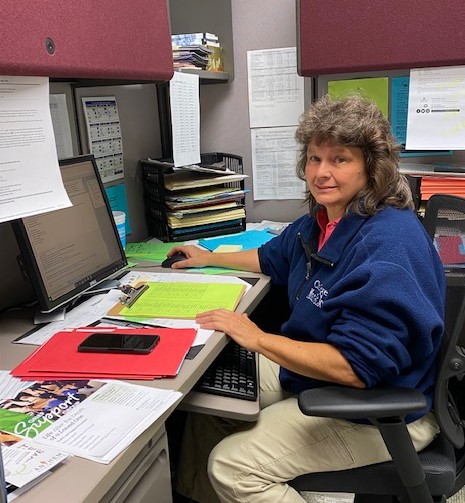 Jena Bosworth
I've been the Senior Sports & Wellness Program Coordinator at the CIL for 10 years. I have my BS in Parks & Recreation Management from Purdue University, where I also played softball. I have been a Certified Physical Medicine and Rehabilitation Therapist for 34 years. I recently became an Independent Life and Health Insurance Agent with the Medicare Connection at Town & Country to help people navigate the Medicare system and make sure they are getting the correct services and not getting taken advantage of.  In my off hours, I like to kayak, garden, play golf if I ever have enough time. I also play volleyball and enjoy rollerblading and bike riding with my family and last year, we finally fit in a ski trip!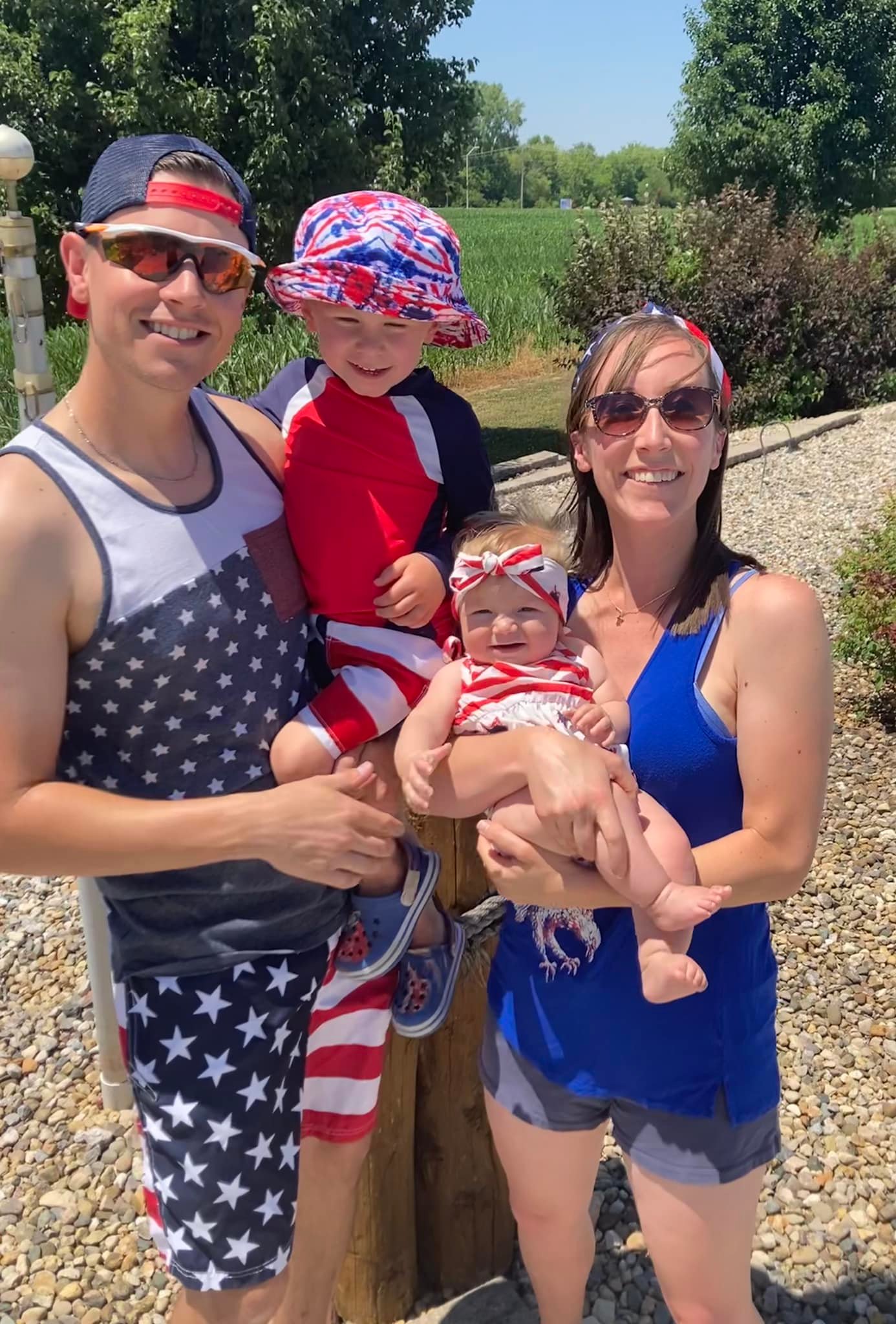 Brittany Kilburn
I was born and raised in Indianapolis and moved to Kettering in 2016 after marrying my amazing husband. We now have 2 small kiddos that we are constantly trying to live in the moment with. We love being outside enjoying creation, exploring new places and you'll usually always see me with coffee in my hand.
I quickly discovered that I wanted to make Parks & Recreation a career when I began as a Camp Counselor the summer after High School. Having the opportunity to be creative and plan activities and events that can bring a sense of togetherness and memories for the community has always been so fulfilling. Having worked with preschool age all the way through senior citizens, everyone has the same thing in common; we all need respect, love and self-worth. I'm thankful that I get to be a part of helping provide that in our own community through my job and the amazing staff that I am privileged to work with.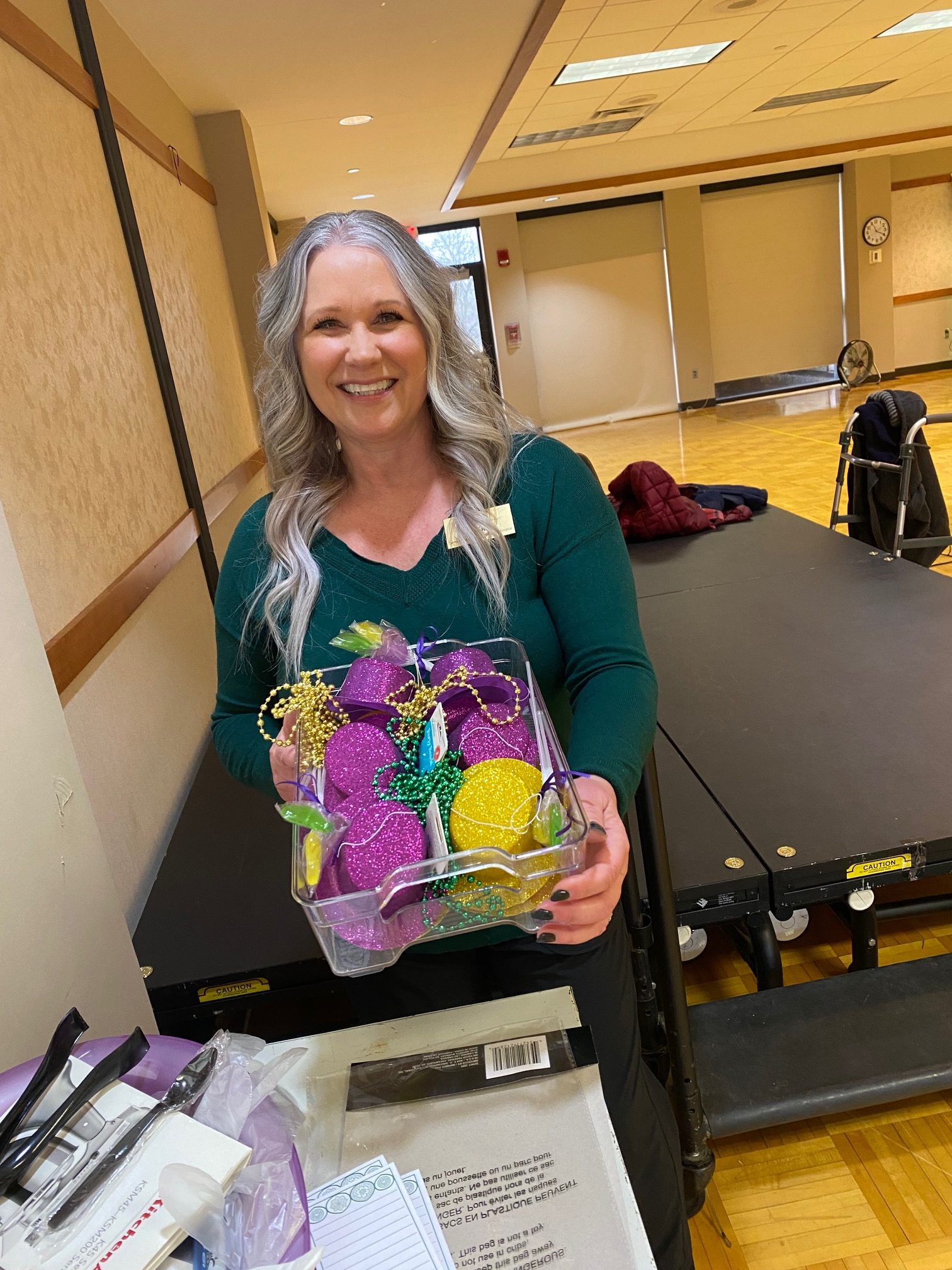 Hayley Heck
I've been with the City of Kettering at The Lathrem Senior Center for 3 and a half years.  Before that, I spent 30 years in the fitness industry with several Doctors, Physical Therapists and a Chiropractor.  My degree in Therapeutic Recreation and my experience led me to become Fitness and Wellness Coordinator at an area PT clinic, where my specialty was working in Rehabilitation.  I was a certified trainer, Rehabilitation Coordinator and led classes for people with Parkinson's disease.  I made a significant change coming to Parks and Recreation and what I now do at The Lathrem Senior Center as a Program Coordinator.  This new path focusing on scheduling enrichment classes, social events and the connections I've made has been very rewarding.  Not to mention, the people I work with are nothing short of amazing.
I have 3 children, 2 bonus daughters (that married my 2 sons) and my daughter, the baby of the family, just turned 21 on Friday.  My first grandchild was born in November, Fitzgerald Alexander and he is absolutely precious!  Steven and I recently celebrated 36 years of marriage and he has been my biggest blessing throughout the challenges life has brought.  We have a big faith, an incredible life and my motto has always been Habit of Hope.
CIL Front Desk Team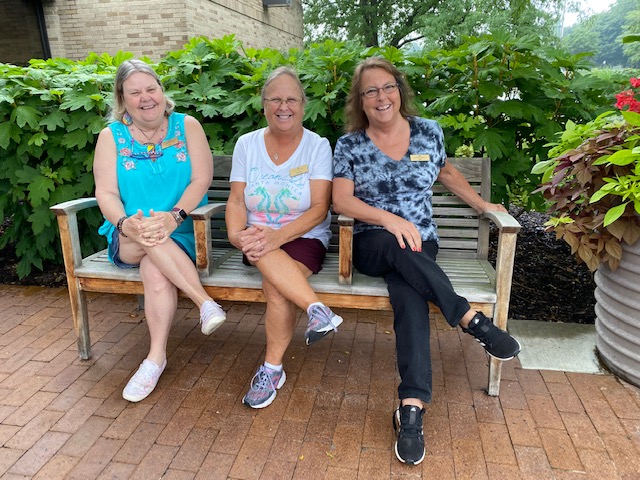 Darlene Curry
I have been a member of the CIL front desk team for more than 10 years and really enjoy the time I get to help and talk to our participants. I have been married for 47 years and have 1 daughter, 2 granddaughters and 1 great granddaughter plus my beautiful Basset Hound, Sophie. My favorite getaway is to our "summer estate" which is a camper in a cornfield in Indiana, but with my family there, it's a home away from home.
Sue Solvig
I am an old Navy Brat, married 49 years with 2 daughters and 4 grandsons. I have lived in 5 states, been to Hawaii before it became a state, and lived in Guam. I started my banking career in NYC in 1972 and worked for 4 banks over the years! I finally retired from banking 2012. I started as a Volunteer Dispatcher with the CIL in October 2019. During the Covid shut down, I assisted the city with wellness check calls and was the first volunteer to return to help with dispatch in August.  In June 2021, I started as a member of the CIL Front Desk team, where I still provide support to the dispatchers and also get to interact with the daily participants.  This summer, I am also volunteering with Fraze Pavilion to help them while they are short staffed.
Tari Whitaker
I have been with the City of Kettering for 7 years as part of Public Service. I started with the CIL in May of this year. Before the city, I worked at LexisNexis for 28 years. I am from Centerville and still currently live there with my husband of 36 years. We have two grown children and 1 grandson. I take much joy in spending time with my family and am excited for our future.