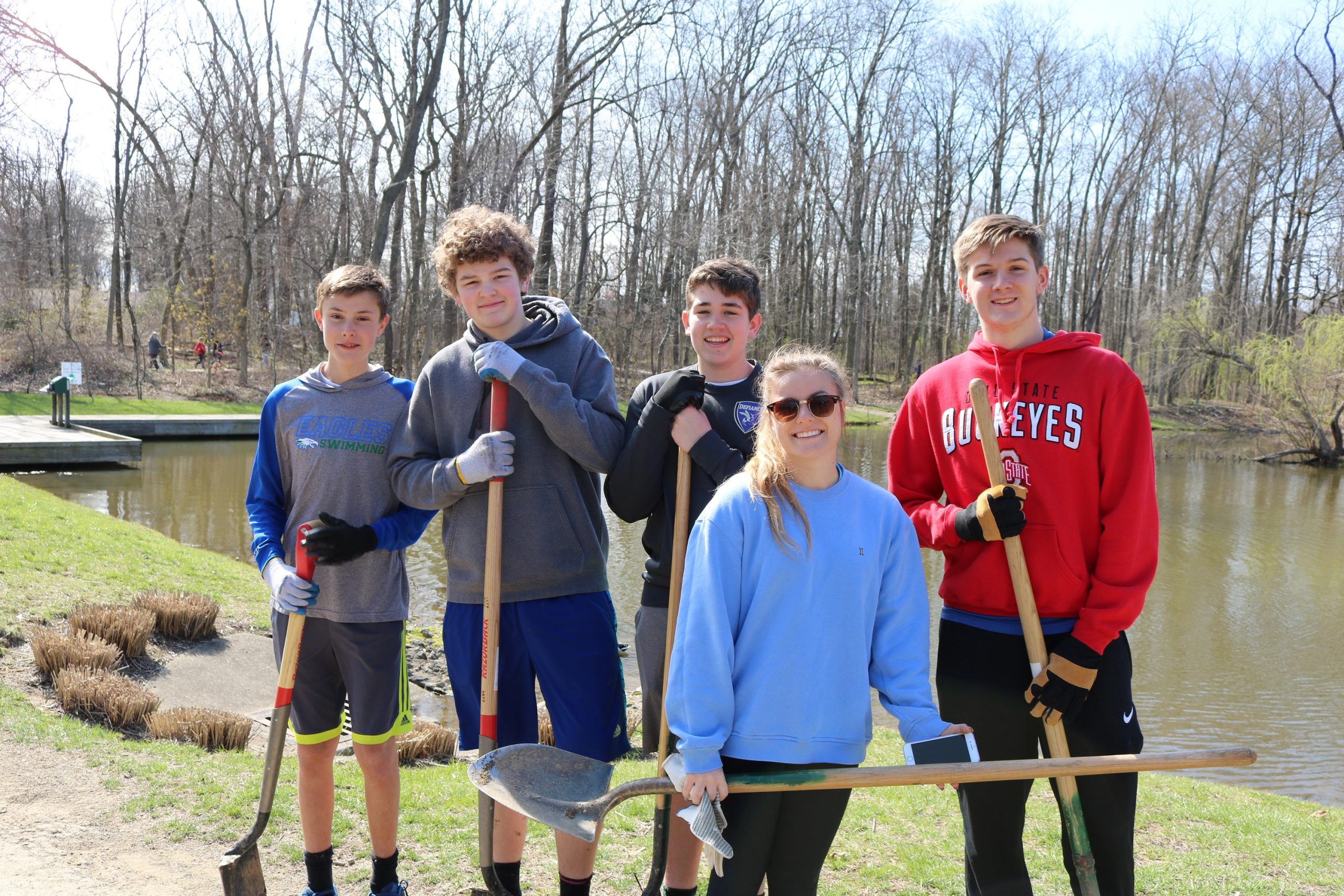 If you're like most people, you might have spent more time indoors this winter, eagerly awaiting the arrival of spring. Since this is Ohio, we can't really ever be sure if it has truly arrived, but it's safe to say it's near.
As you and your family venture out more this time of year, take a moment to look around our city's parks at all the trees we have. From the Osage Orange at Ernst Park to the Cottonwood at Lincoln Park, it is easy to detect we are truly a city who enjoys trees with a Parks Division who happily provides them.
In fact, Kettering is a recipient of the Arbor Day Foundation's prestigious Tree City USA designation and has been for the past 38 years. This means our Parks Division goes a step beyond making sure trees are a part of our parks—it means we have made a commitment to a national foundation to keep trees an ongoing part of our landscape and planning.
To be deemed a Tree City USA, the Arbor Day Foundation has set forth four areas of criteria to be met: 1 – Professionals must be caring for trees and communicating those decisions to the public; 2 – A tree-care ordinance must be put in place to make the care and planting of trees a priority; 3 – Tree planting and care must be part of the community's budget; 4 – Participants take place in an Arbor Day ceremony, where public officials show their support for the community's dedication to growing the tree population.
In other words, to gain the title of a Tree City USA, a community must do more than just say they like trees, and that they'll plant some. They have to prove to the Foundation they have carried out their obligation that year to put trees as a priority in the community. The Foundation holds them accountable, and Kettering can be counted as a community who continues to take responsibility to make trees a vital resource to maintain and expand.
Matt Byrd is an ISA (International Society of Aboriculture) board-certified arborist whom we're lucky to have as a Parks Manager in our Parks Division. Each year, he submits the proof to the Arbor Day Foundation that Kettering has accomplished the tasks it pledged it would.
Matt is a tree enthusiast who says his favorite tree fun fact is that if you scratch the bark of a Yellow Buckeye it smells like a skunk. Seriously, this guy loves his trees. He goes on to say that last year alone we planted over 300 trees and 1,000 seedlings in various parks. For this reason, he says Kettering is on track to gain its Tree City USA designation again this April at the annual recognition ceremony.
Tree planting is not an activity we limit to our Parks Division. You don't need to be a certified arborist to get your hands in the dirt and be a part of the planting as well. Kerri Miles, Environmental Education Supervisor in the Parks Division oversees programs at the Habitat Environmental Center (3036 Bellflower St.).
Kerri, whose eyes light up with the mere mention of trees, says, "Trees are remarkable by providing life-giving oxygen, cleaning the air, preventing soil from eroding and giving us food and shade. We plant trees to give them life, but actually it is the tree that gives us life."
With tree enthusiasts such as Kerri and Matt on our team, as well as the Arbor Day Foundation holding us accountable, you can rest assured the City of Kettering will keep doing our part to keep trees an important part of our landscape for this generation as well as the next.