The renovated and expanded John and Betty Meyer Pickleball Courts at Kennedy Park opened June 25, 2023. The courts were expanded from 6 to 12 and resurfaced. Around 50-100 patrons can be found playing each morning and hundreds of recreational pickleball players are utilizing the facility weekly.
The courts are located at 5073 Bigger Road, Kettering, OH 45440 and are open daily from dawn to dusk. Reservations can be made daily from noon to 5 p.m. by calling our Parks Division at 937-296-2486.
Did you know we offer weekly drop-in Senior Pickleball in the Kettering Recreation Complex Gymnasium? View the full drop-in gym schedule
Questions or concerns about pickleball or the courts? Feel free to contact our Parks Division at 937-296-2486 or email us at kettprca@ketteringoh.org.
J.F. KENNEDY PARK PICKLEBALL COURT RULES
• Remember: Pickleball is only a game.
• Begin each game by acknowledging the other players and introducing yourself if you don't know them.
• Play with all skill levels. Good sportsmanship encouraged.
• All City of Kettering PRCA park rules and ordinances are to be adhered to as well as those specifically listed below.
• Patrons are requested to observe pickleball court courtesies as well as rules of good conduct on and around pickleball courts. Games are played to 11 points, win by 2 then exit if others are waiting. 15 minute time limit for courts to complete one game.
• Athletic shoes must be worn at all times while playing on courts. Athletic shoes are footwear with rubber soles, primarily designed for sports and other forms of physical exercise.
• No bicycles, skateboards, roller-skates, rollerblades or pets are allowed on the courts.
• Food and beverages are discouraged on courts.
• Courts 1 and 3 are designated for Novice play.
• Courts 2 and 4 are designated for Challenge play (3 games max in a row for winners).
• Patrons waiting to use a court must indicate in some clear way (Paddle saddle) to those using the courts that they are waiting to use the court.
• The City of Kettering PRCA shall have priority use for City sponsored activities.
• No individual, group, club, or organization shall occupy pickleball courts for tournament play without a permit from the City of Kettering PRCA. Application must be made at least fourteen (14) days in advance of dates set for start of play.
• Commercial activity by individuals, groups, associations/organizations and or clubs is not permitted unless a special permit is obtained from City of Kettering PRCA.
• Parking is only available within the middle and north J.F. Kennedy Park parking lots.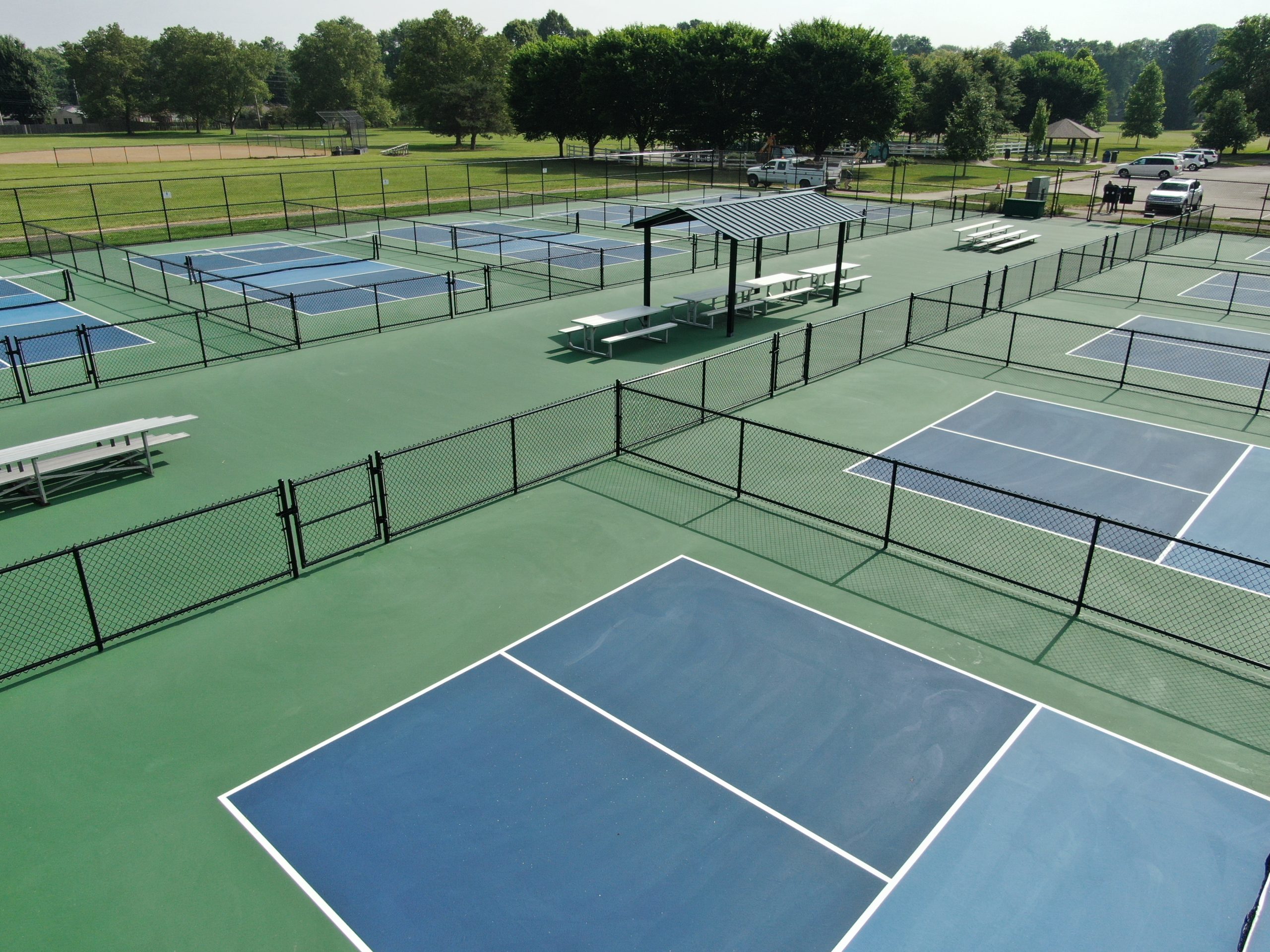 Kennedy Pickleball Courts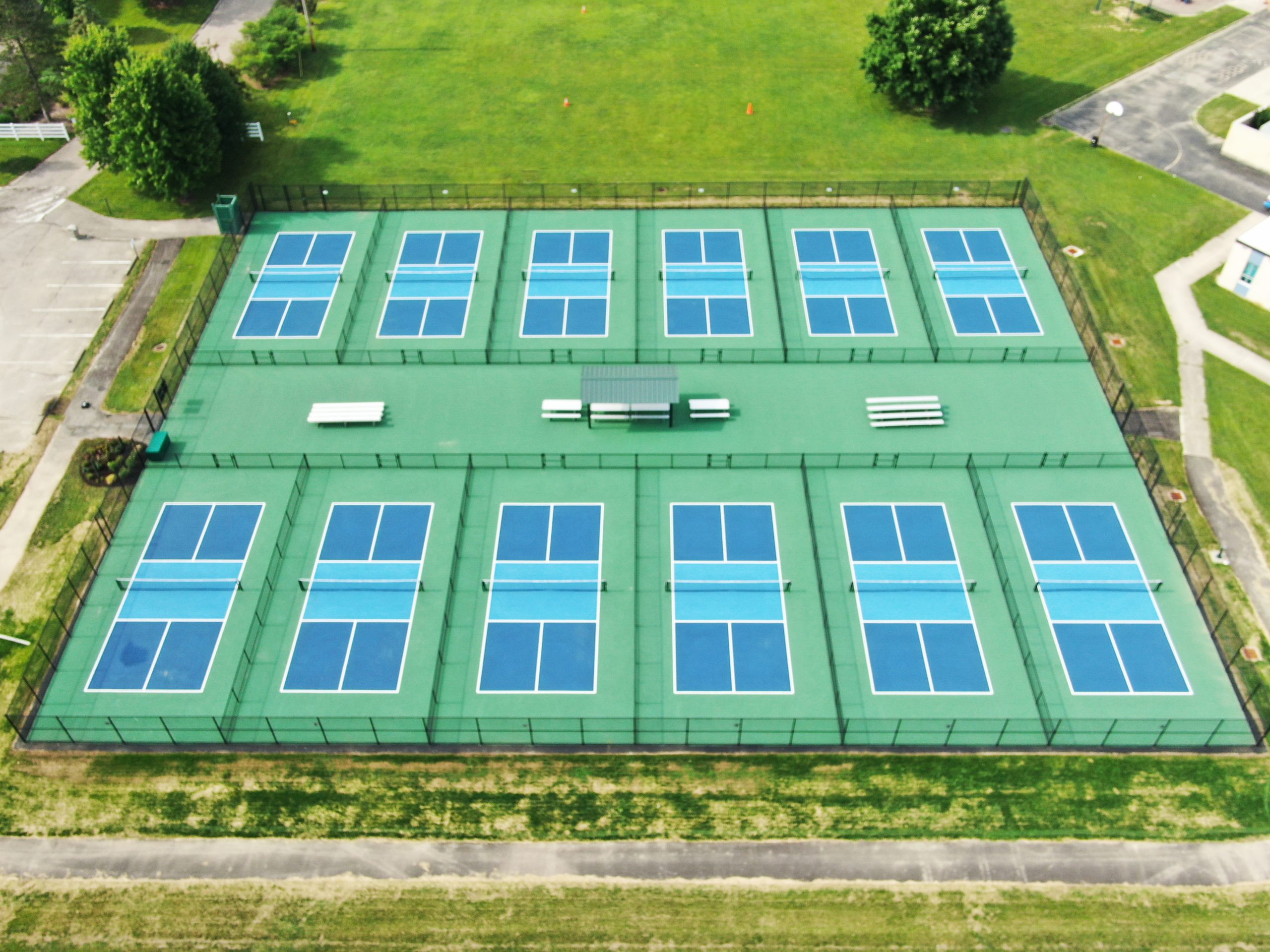 Aerial View of Pickleball Courts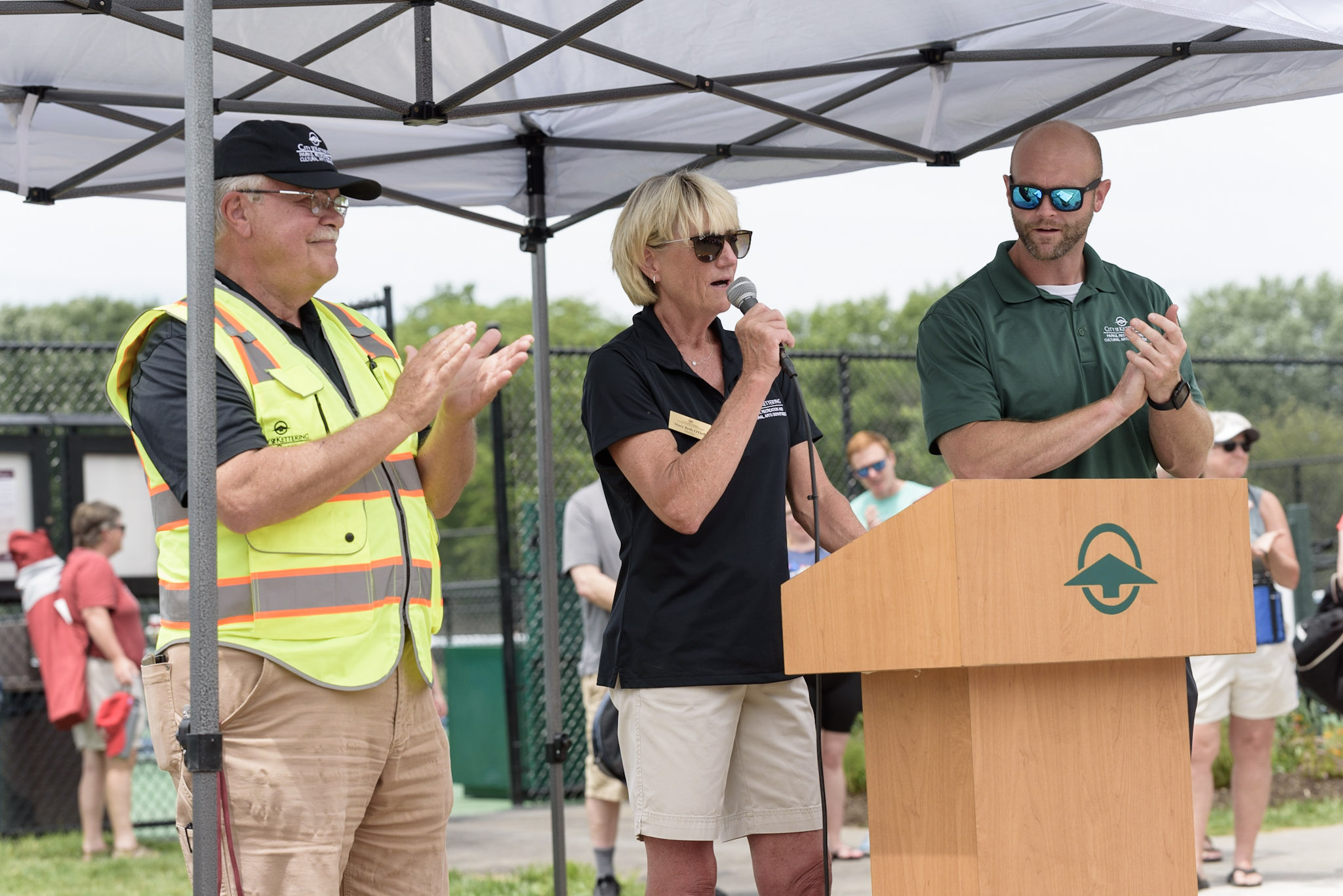 Grand Reopening Celecbration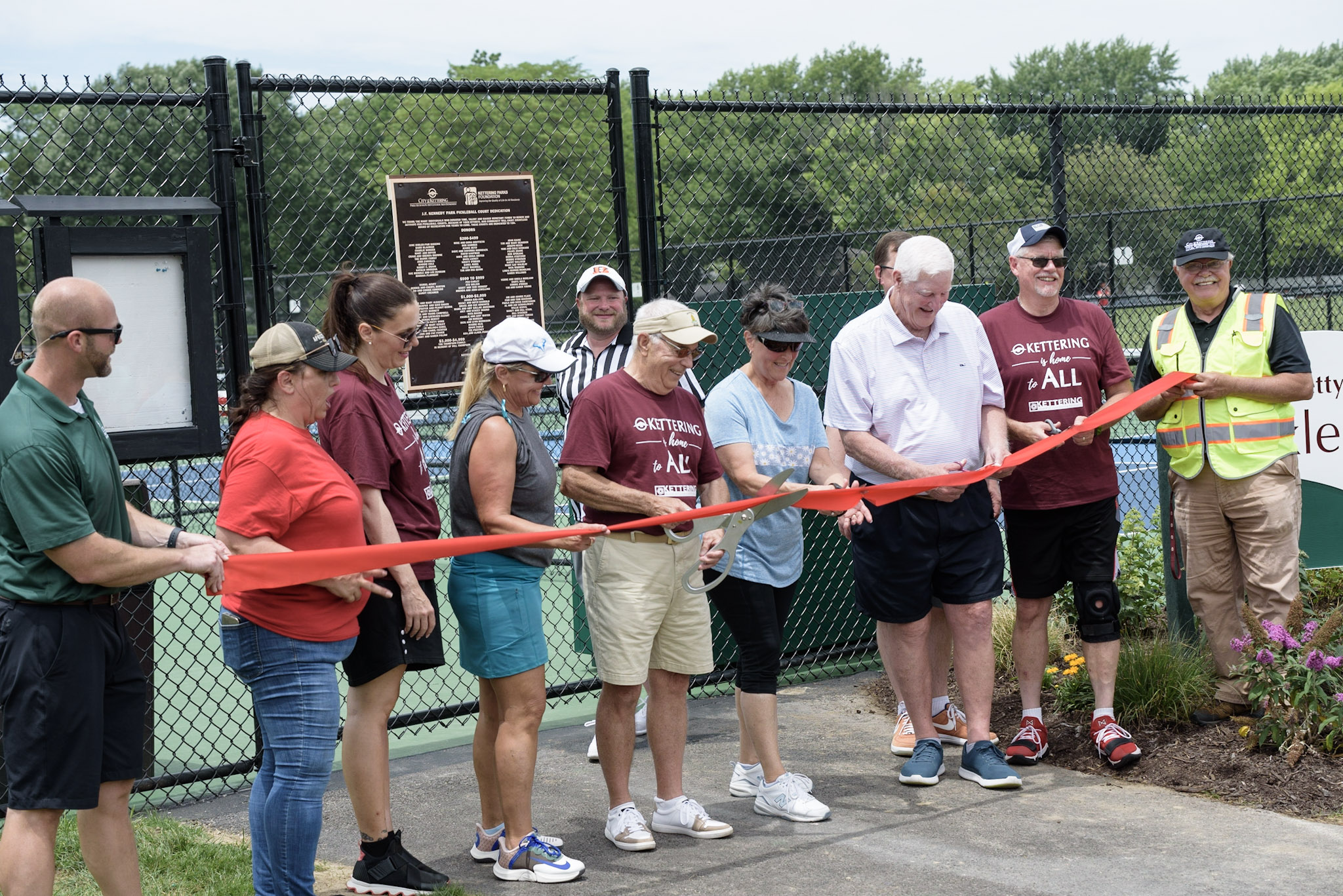 Ribbon-Cutting June 25, 2023