27th annual The View Juried Landscape Exhibition
June 1 – July 30
Closing reception: July 30, 5 – 7 p.m.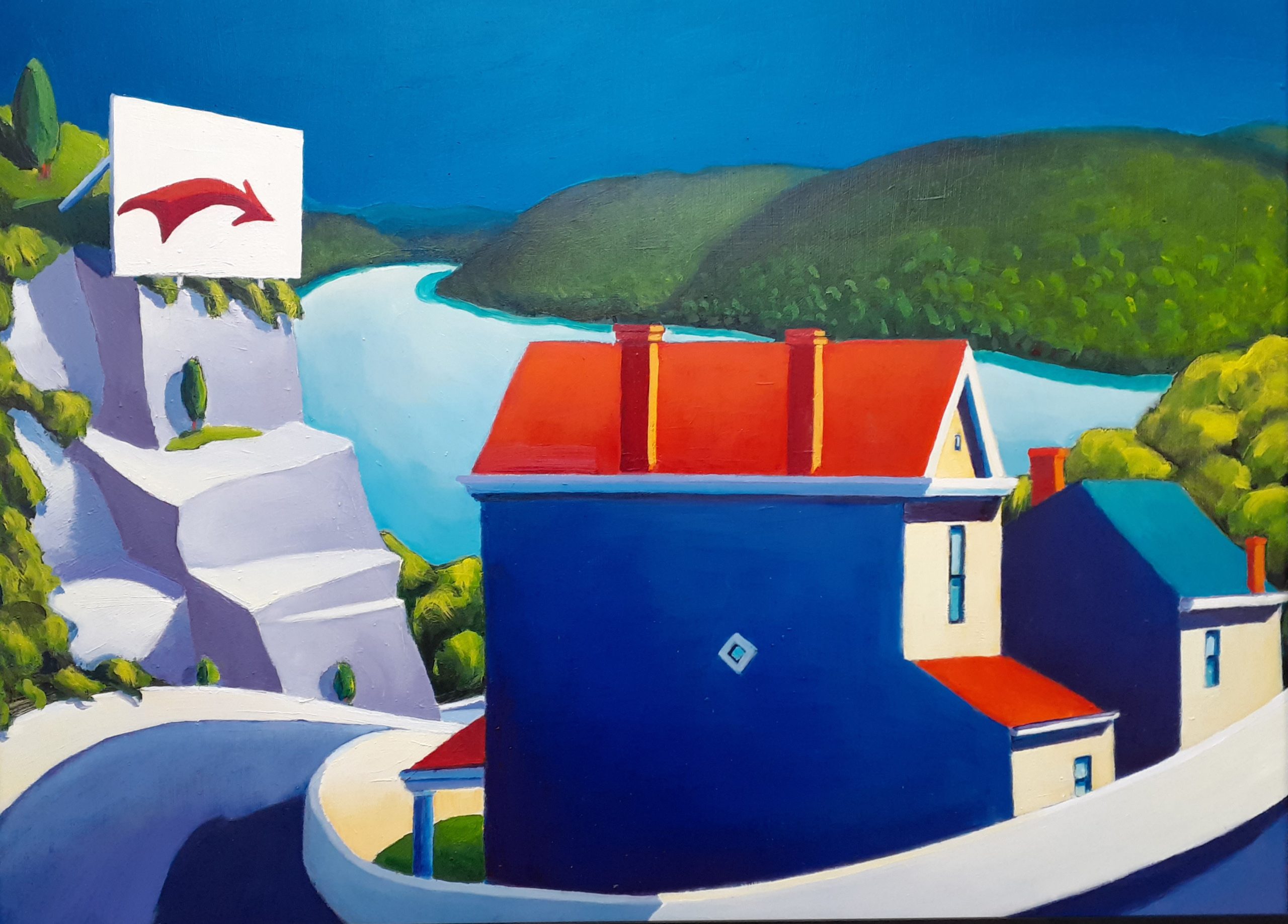 Rosewood Gallery in Kettering, Ohio is pleased to announce the opening of the 27th annual The View juried landscape exhibition. The exhibition runs from June 1 through July 30, 2021 and will be on view in-person at Rosewood Gallery, as well as in a virtual gallery.
A closing reception and awards ceremony will be held in-person at Rosewood Gallery on Friday, July 30 from 5 – 7 p.m. Awards will be announced at 5:45 p.m. The People's Choice awards will be announced the following week. (Art may be taken after 6:00 p.m.)
The View is a juried exhibition for artists living in Ohio and working in all media. This year, 94 artists submitted 220 pieces, from which the juror, Penny Park, chose 44 artworks representing 41 artists. Park will also select the winners of awards totaling $800. Three $100 People's Choice Awards will be presented by the Joan W. McCoy Memorial Art Fund at the conclusion of the exhibition.
Participating artists include Greg Buening, Matthew Burgy, Virginia Burroughs, Jim Champion, Thomas Croce, Rhonda Duncalf, Steven Elbert, Samantha Enright, Phillip Erbaugh, Douglas Fiely, Elisha Frontz, Amanda Grieve, Doug Harlow, Patricia Higgins, Brendan Higgins, Victoria Kettering, Sarah Maxwell, Maria McGinnis, Kevin McNeeley, Kathy A. Moore, Clarice Moore, Robert Mullenix, Jaime Pacheco, Linda Phillips, Mike Pistone, Elizabeth Rudolf, David Stichweh, Jacob Tate, Douglas Taylor, Kim Vito, Barb Weinert-McBee, John Weller, Sean Wilkinson, Ronald Wilson, Victoria Wong, Clinton Wood, Alyssa Woosley, William Worley, and Charles Wright.