March 1 – May 17, 2020*
*Please note that this exhibition has been extended through May 17. Rosewood Arts Centre, including Rosewood Gallery, is closed to the public until at least April 30 due to the COVID-19 outbreak. For more information on COVID-19 closure, please visit: https://www.playkettering.org/covid19/
The City of Kettering and Rosewood Gallery are pleased to present solo exhibitions by artists Arthur Kettner and Mark Flake. The exhibitions will run from March 1 through April 3 with an artists' reception on Sunday, March 1 from 2-4 p.m.  Artist talks are scheduled at 3 p.m. Both the reception and exhibition are free and open to the public.
With a theme based on Americana, Mark Flake's exhibition Monsters and Cars "celebrates empowerment through nostalgic images of pop culture." Influenced by the German Expressionists and Surrealists, Flake's large scale paintings can be characterized as having "a rich impasto of muted colors, particularly black and white mixed with earth tones." The paintings will be paired with digital prints and sculptures. Flake currently lives in Statesville, NC.
NEW! Fairmont High School students in the English as a Second Language program, taught by Susan Frey,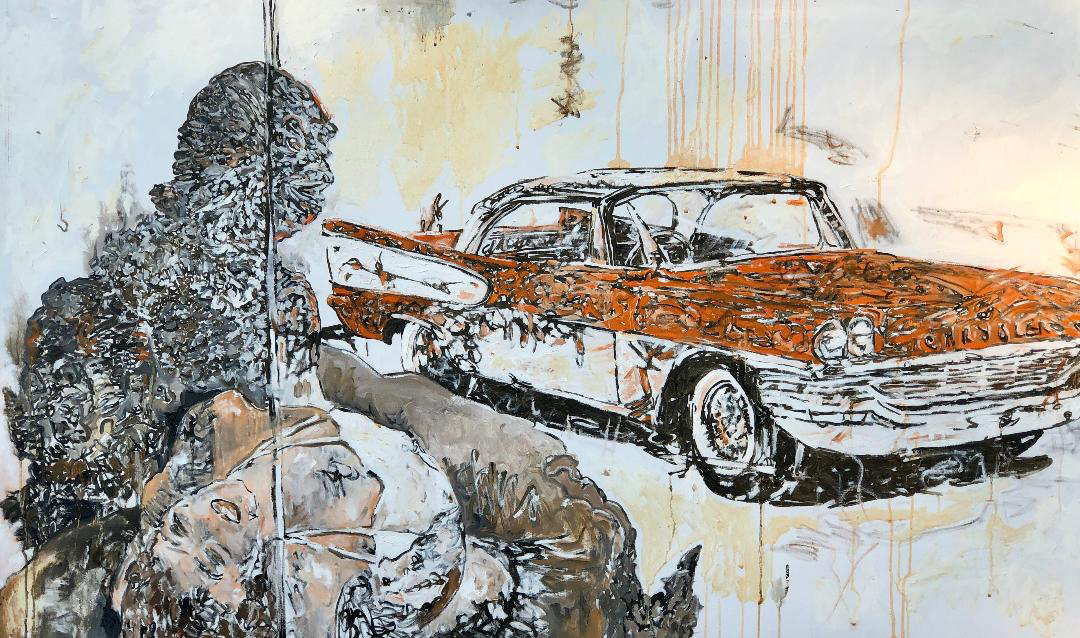 translated the artist statements of Arthur Kettner and Mark Flake to be shared with the community. Languages represented include: Vietnamese, Kinyarwandan, Swahili, Kinyamulenge, French, Kiswahili, Turkish and Mandarin Chinese. These translations are a part of an initiative of the Kettering Arts Council and Rosewood Arts Centre, and are available in the gallery during the exhibition.
Hours for the exhibition are Monday through Thursday, 9:00 a.m. to 9:00 p.m.; Friday, 9:00 a.m. to 6:00 p.m.; Saturday, 9:00 a.m. to 5:00 p.m., and Sunday, 12 p.m. to 5 p.m. Rosewood Gallery is sponsored by the City of Kettering Parks, Recreation and Cultural Arts Department, with support from the Ohio Arts Council. The Gallery is located in the Rosewood Arts Centre, 2655 Olson Drive in Kettering. For more information, call (937) 296-0294.