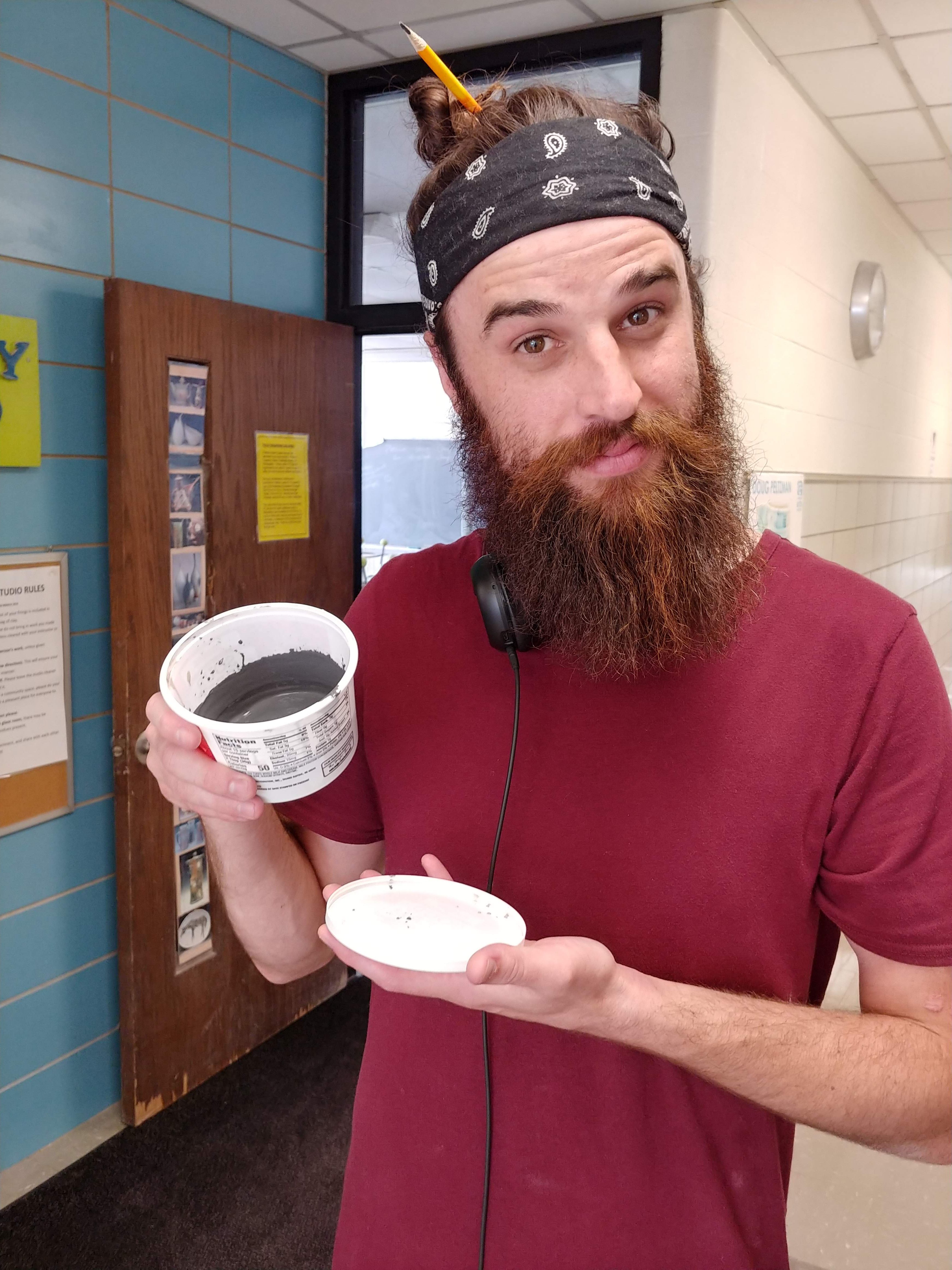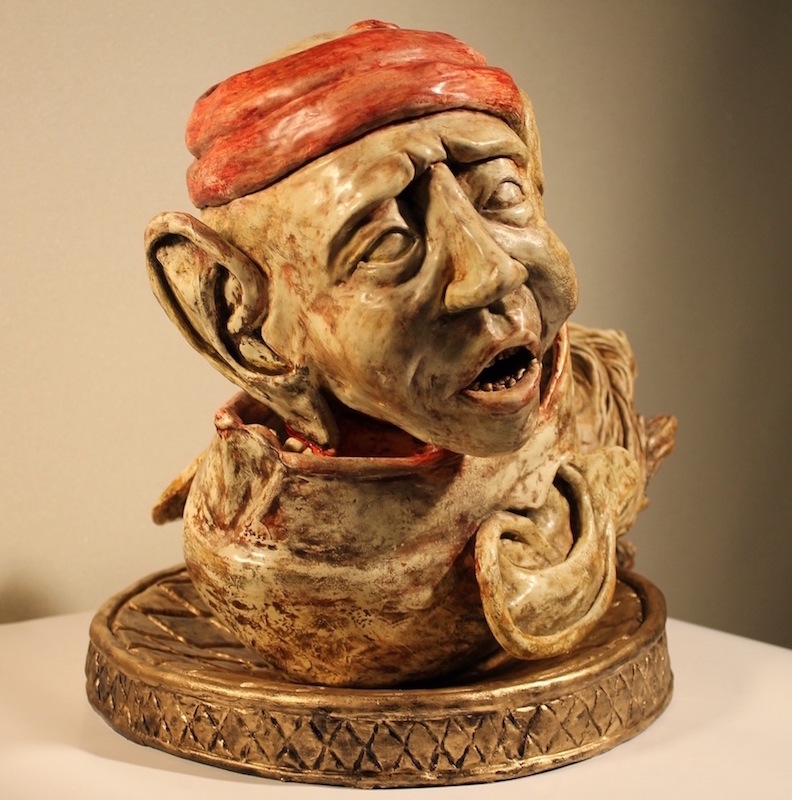 Meet the talented team that keeps Rosewood Arts Centre running – today, we're featuring Ceramics Coordinator, Brandon Lowery. In addition to keeping the kilns and pottery studios of Rosewood running, Brandon teaches classes and creates his own ceramic work.
How long have you been at Rosewood? What do you enjoy about it?
I have been at Rosewood for about a year now. I love the community aspect of it and the passion of our studio users. Also, all of my co-workers are fantastic.
How long have you been creating ceramic art? What drew you to the medium?
I have been creating ceramic art since 2010. What drew me into the medium is how versatile it is. It can be used to create functional or sculptural work. There are many different ways to surface work whether it is through stains, glaze, or even paint. I treat a lot of my work like three-dimensional canvas, which allows me to not only make marks and gestures in the clay, but also through brush work.
Brandon's Artist Statement explains the inspiration for his work: 
I am interested in the concept of vulnerability. Growing up in a society that champions strength and fearlessness. I have often felt that the continuous pressure not to show emotional and mental susceptibility is more burdensome than strengthening. This pressure can lead to feelings of shame and insecurity, especially for individuals who are sensitive, emotionally expressive, or struggle with mental illness.
Because of the way expected gender roles influence our behavior in relationships, it can be particularly challenging for individuals to open up and to be comfortable living in their own skin with a partner. The strain of going against our emotional conditioning can cause deflation and dysfunction. If we are able to admit vulnerability with ourselves and with one another in order to deal with our weaknesses and the inevitable hardships we face in life, we have the opportunity to become stronger, to know ourselves better, and to find connections in our chaotic world.
As for my artistic background, I earned my BFA from the University of Dayton and my MFA in ceramics from Miami University. I focus in ceramics, but I incorporate many different mediums in my sculpture. I bounce around from sculpture to functional ceramics.