Rosewood Arts Centre
Rosewood Arts Centre brings creative experiences through the arts to Kettering and the greater Dayton region.  Read on for the latest news and information about Rosewood.
Sign up for our monthly email newsletter!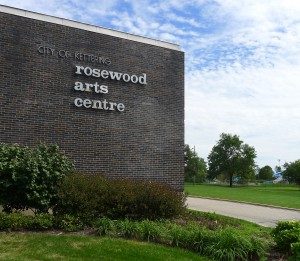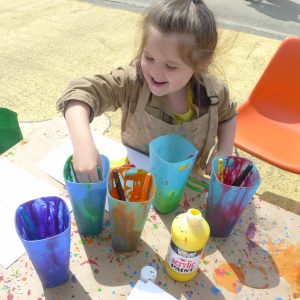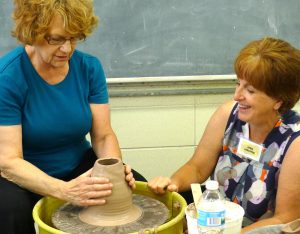 NEWS
Register now for classes! Summer 2017 registration is now open to all! Enroll in classes, workshops and events in painting, glass, theatre, drawing, music, watercolor, languages, sculpture, jewelry, creative writing, pottery, dance, photography, printing and more!  View the brochure.
Rosewood Art Gallery Book Club is returning on July 17 at 6:30pm. Pick up a copy of The Monuments Men by Robert M. Edsel at the Wilmington-Stroop Branch of the Dayton Metro Library and join us for a discussion! Light refreshments will be provided; free and open to the public, ages 16+.
Mark your calendars for the 29th Annual Art on the Commons. Rosewood's annual fine arts and crafts festival returns to Lincoln Park Civic Commons on Sunday, August 13 from 11am - 5pm.
2017 is Set in Stoneware: The Year of Clay, dedicated to all things ceramic art! Next on the agenda are a workshop with award-winning artist C.J. Niehaus starting September 23 and ClayFest on September 30. New ceramics classes are also starting throughout the summer. View our Classes page for details.