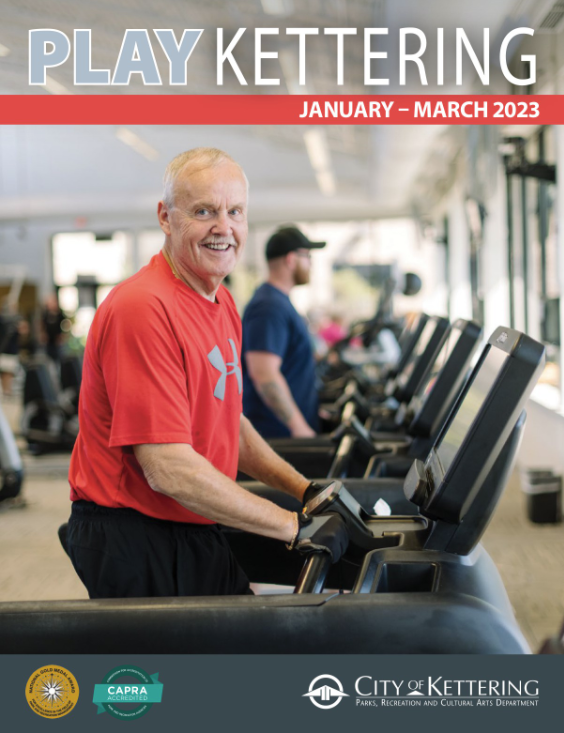 Is it winter already? The weather certainly thinks so! We love how excited everyone has been to get their hands on the Winter 2023 program lineup, and we're happy to announce that the digital brochure is now online. Winter 2023 registration begins on Monday, Nov. 28 for Kettering residents, with non-resident registration starting Monday, Dec. 5. Register before Dec. 11 and save 10%.
Winter 2023 is jam-packed with another excellent lineup of offerings for families, youth, adults and seniors. The post-holiday season is a great time for building memories together and especially for getting out of the house.  Play games, enjoy hot cocoa, learn something new in an informational presentation, take in a concert and party it up at our Little Sweetheart Dance in February.
The weather at Kettering Ice Arena is always predictable with no wind chill factor! Join us for open skate this winter and check out our brand-new skate shop. If you'd like to learn or continue learning to skate this season, sign up for Learn to Skate ASAP. Swimming lessons also fill quickly. Don't delay if you'd like to improve your or your child's proficiency in the water ahead of pool season. Our sports leagues are popular, too, so get registered and get in the game!
Spending time in nature is important, even during the coldest months of the year. Bundle up and enjoy a nature walk or some sledding! Join the naturalists at Habitat Environmental Center to learn more about the great outdoors and huddle up by the fireplace after a hike. Rosewood Arts Center would love to welcome you into its beautiful new main entrance, gallery space, kids' studio and dance studio to take part in a large array of youth and adult classes in painting, drawing, dance, clay, languages and theater.
With the weather already way too chilly for an outdoor jog, come check out our fitness centers! We've always got your back with a wide variety of group exercise classes, certified personal trainers, top-notch fitness equipment, two indoor tracks and a friendly vibe that feels like home.