Youth Soccer in Kettering
Kettering Parks, Recreation and Cultural Arts offers a wide variety of youth soccer programs run at various times throughout the year.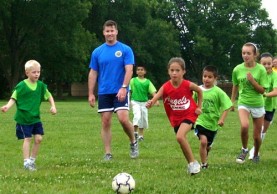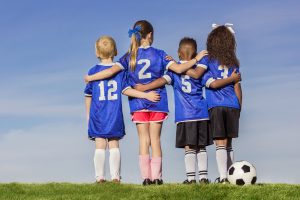 Pee-Wee Soccer Camp 
A perfect opportunity to get a jumpstart on the spring soccer season. This camp is great to introduce your little athlete to the sport of soccer in a safe, fun and comfortable environment. General concepts such as basic rules, fundamentals, defense and learning various positions of the game will be taught. Campers will be grouped and instructed by age and will receive a T-shirt!
Dates: (M-F) March 12-16 AND/OR March 26-30
Time/Location: M-F 5:30-6:30pm OR 6:30-7:30pm at the Kettering Recreation Complex Soccer Fields.
Fee: $40/Kettering residents and $45/non-residents
Spring Pee-Wee Soccer League
This exciting league will have a blend of plenty of instruction and games. Practices will be held once a week at 5:30pm or 6:30pm, and games will be held each Saturday between 9am-3pm. This is a great opportunity for our athletes to learn the fundamentals of soccer, and use these skills in modified games. Each athlete will receive a T-shirt!
Registration Deadline is March 16
Dates: April 2 – May 19
Time/Location: One hour practice a week Monday-Friday (5:30pm or 6:30pm). Games on Saturday
Fee: $60/Kettering resident and $65/non-residents
---
Schedules and Standings
 Updates will be posted as they become available.