Youth Soccer in Kettering
Kettering Parks, Recreation and Cultural Arts offers a wide variety of youth soccer programs run at various times throughout the year.
Fall Pee Wee Soccer League
Ages 4-9 (Boys and Girls)
The fall outdoor soccer program for boys and girls ages 4-9 years old is a great way for kids to learn the sport or to build on their skills. Teams will practice one evening per week at the Kettering Recreation Complex at 5:30 or 6:30 p.m. and will have games on Saturday mornings/early afternoons. All teams are coached by volunteer coaches; if you are interested in helping out, please contact the Youth Sports Coordinator at 296-3326. Registration deadline is Sunday, Aug. 11. After that, sign-ups are ongoing until the program is filled from the wait list.
03-311098-A,            Co-ed, Ages 4-5,      Aug. 26 – Oct. 12
03-311098-B,            Co-ed, Ages 6-7,      Aug. 26 – Oct. 12
03-311098-C,            Co-ed, Ages 8-9,      Aug. 26 – Oct. 12
Fee: $55/resident; $65/non-resident
Location: Kettering Recreation Complex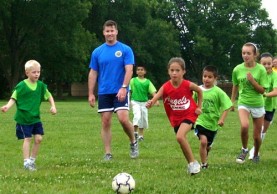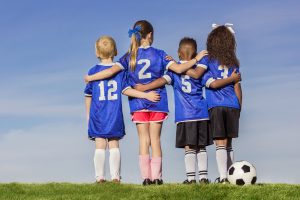 ---
Schedules
Schedules will be posted when available.