Youth Soccer in Kettering
Kettering Parks, Recreation and Cultural Arts offers a wide variety of youth soccer programs run at various times throughout the year.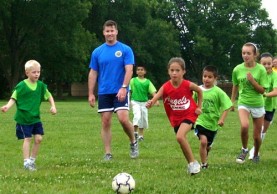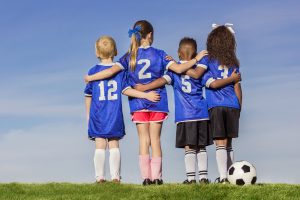 Peewee Soccer League 
Ages: 4 - 9
This will be a great opportunity to participate in an outdoor soccer program for boys and girls ages 4-9 years old. Teams will practice one evening per week at the Kettering Recreation Complex and will have games on Saturday. Parent volunteers will coach the teams.. This is an activity where parents will get an opportunity to be actively involved in a fun-filled activity with their child/children. All participants will receive a T-shirt. Registration deadline is Aug. 17, after that, sign-ups are ongoing until program is filled from the wait list.
03-311098-A M-Th 4-5 years old Aug. 27 - Oct.15
03-311098-B M-Th 6-7 years old Aug. 27 - Oct.15
03-311098-C M-Th 8-9 years old Aug. 27 - Oct.15
Fee: $55/resident; $60/non-resident
Location: Kettering Recreation Complex
View the registration page and enroll now!