Rosewood Arts Centre's premier annual event, Art on the Commons, is almost here! The festival features over 101 artists in a variety of media, and all artists were hand-selected by our 2019 festival jury. There's so much to see and do at the festival, affectionately known by us insiders as AOTC, we put together a handy guide to get you started.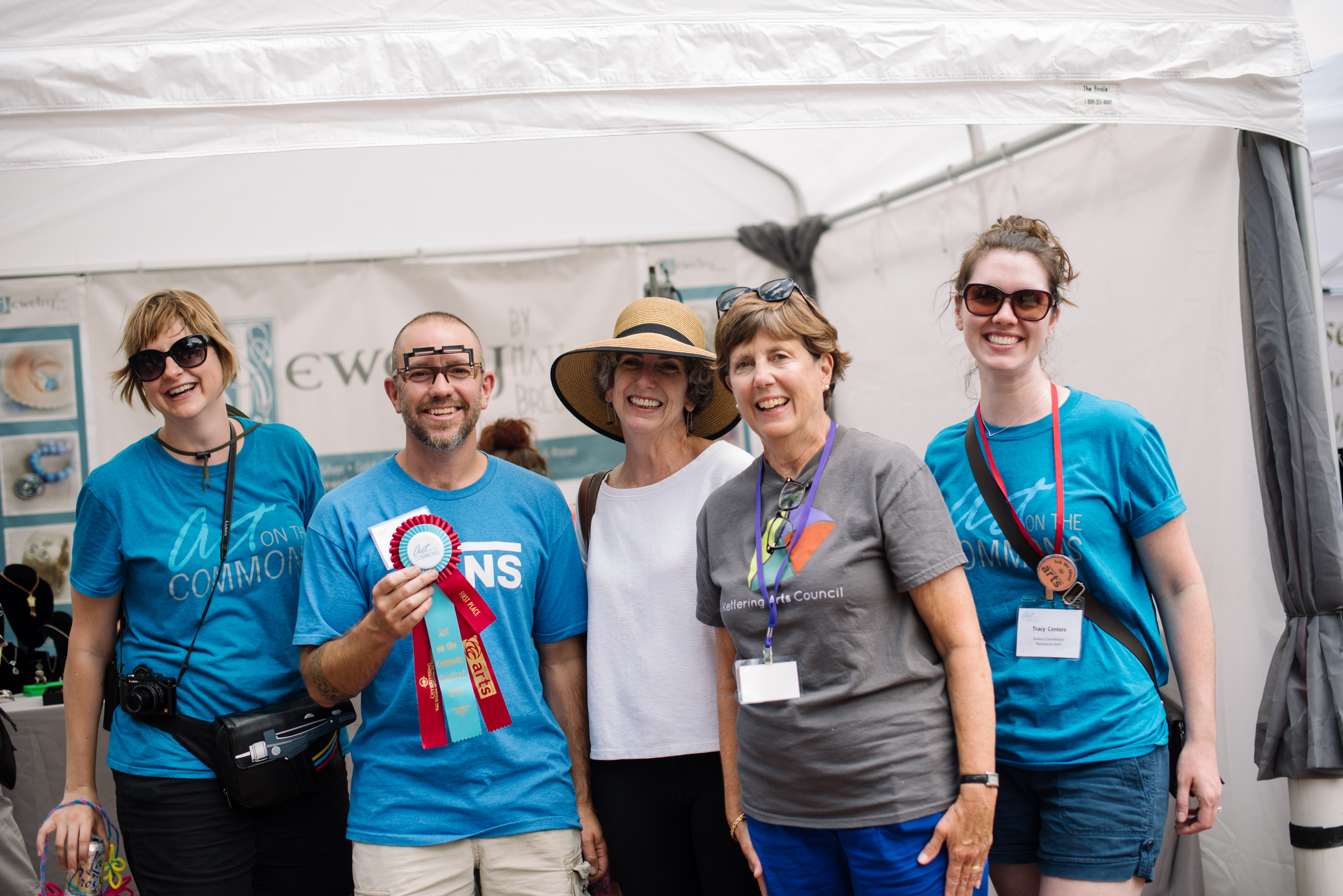 Plan your journey though the booths
There is SO MUCH, right? With artists repping ceramics, digital art, fiber/leather, glass, jewelry, mixed media, painting, photography, sculpture, works on paper and wood, it can be tough to find your way through the booths.
Your best bet is to grab a map from one of our friendly volunteers at the entrance points. From there you can find your favorite food trucks, your activities of choice and the art you want to see. Did you come to shop jewelry? The booths are color coded by medium on the map. Are you obsessed with Bob Pozarski's artwork? The artists are also listed by name. Still can't find what you're looking for? Visit us at the info booth!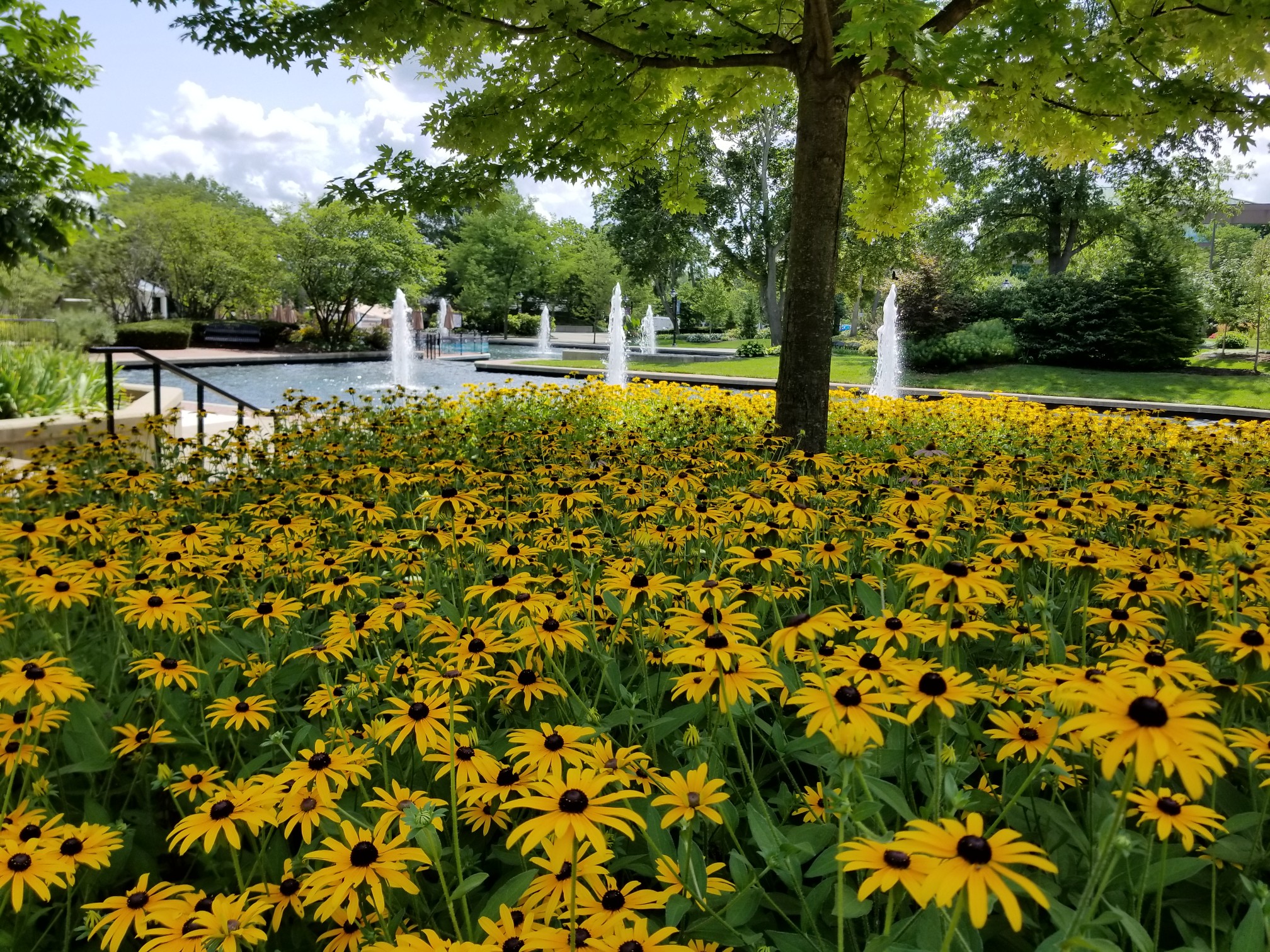 Park yourself and enjoy the view
Lincoln Park Civic Commons is a lovely place to be, and during AOTC season (yes, we've renamed August), it's in full bloom! Grab lunch or a snack from Fraze Pavilion's Ernie's; Sweet P's Handcrafted Ice Pops; Harvest Mobile; Bella Sorella Pizza, El Meson, Claybourne Grille or* Gary's Italian Ice. *By 'or,' we mean 'and.' Choosing between the deliciousness is too big a challenge for us.
Enjoy your treats and admire your new artwork purchases in sun or shade – there's a public dining area with tables and chairs, plus some grassy areas to sit and people watch.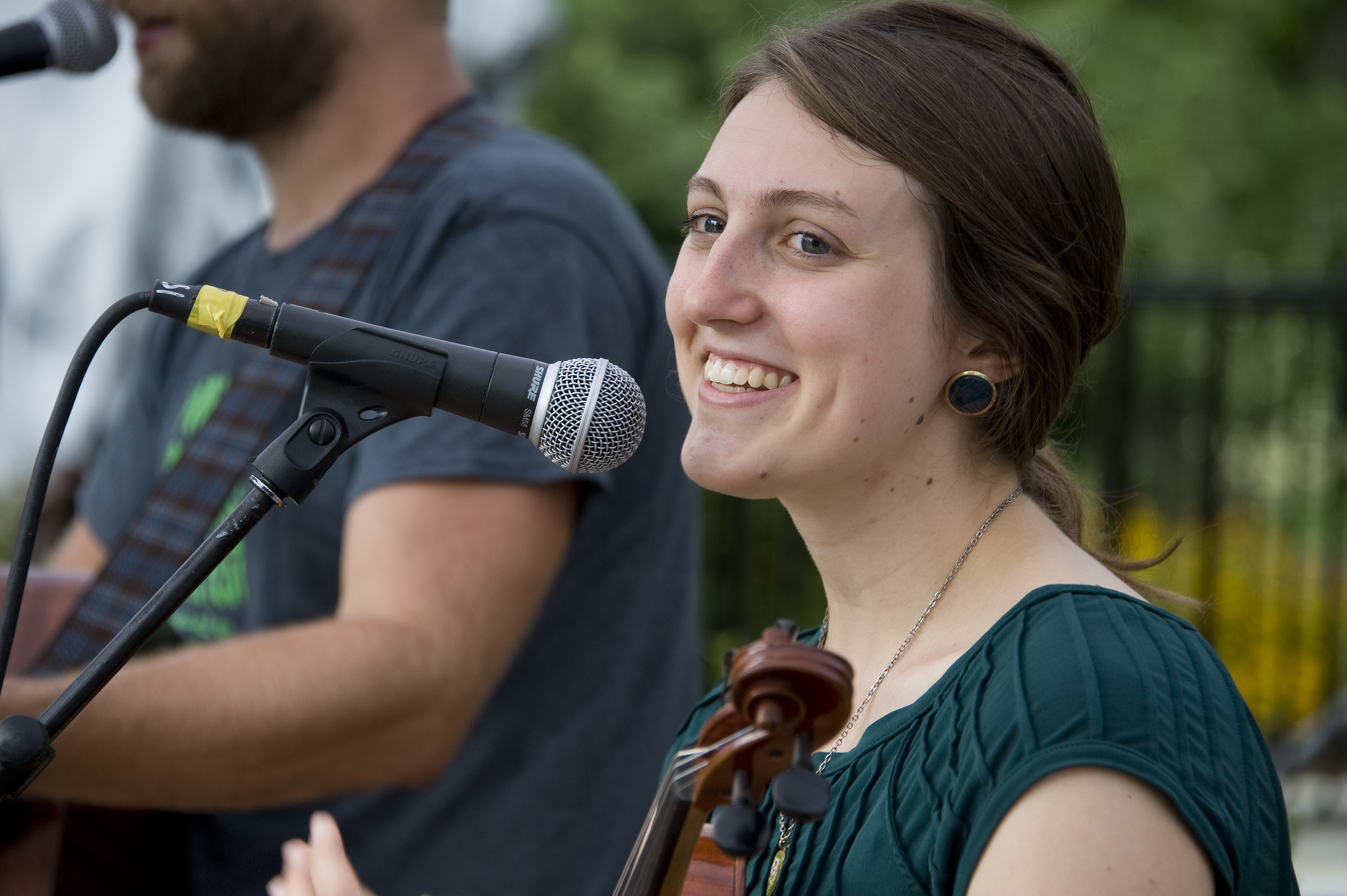 Live music
Festival goers loved the WYSO Excursions Stage with Niki Dakota last summer, and Niki will be back again this year! Bringing listeners eclectic sounds from around the world and from closer to home, WYSO especially loves to champion local artists and music that embodies the diversity of the Miami Valley. Rosewood Arts Centre and WYSO are delighted to showcase the uniqueness of Art on the Commons and of our local music heroes. Here's the full live music schedule!
91.3 WYSO Excursions Stage hosted by Niki Dakota
Leading Ladies of Local Music
11 – 11:40 a.m. Eleanor Dakota
12– 12:40 p.m. Sweet Betsy
1 – 2:20 p.m. The Lovers
2:40 – 3:40 p.m. Sharon Lane & Khrys Blank
4 – 5 p.m. Amber Hargett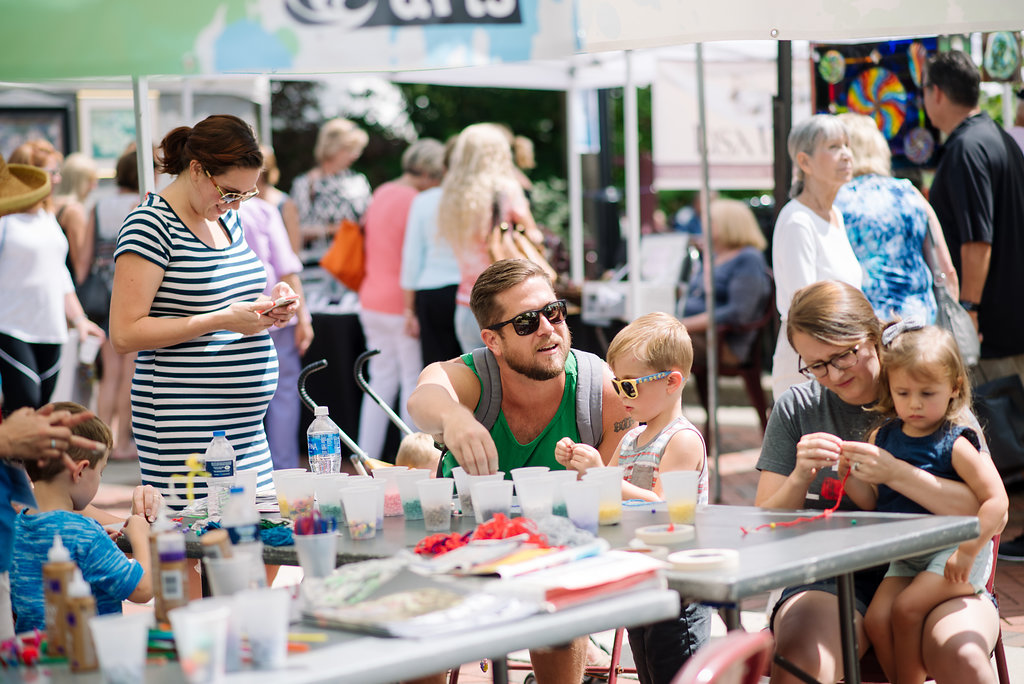 Bring the kids
The idea of 101 artist booths spread out across a park might not strike you as entirely kid-friendly. But there's no need to leave them behind (unless you want to relax; we feel that) because we've got the kids covered, too.
Kaleidoscope: Art and Nature on Wheels is rolling up with STEAM activities, Tiffany Kelly of Chalk N' Awe will be creating a chalk mural, we're making the most of the sunshine with a Cyanotope quilt, and much more. Rosewood's talented studio artists and instructors will be on hand to demo their skills and talk fall classes, too.
*Please note that all children must be accompanied by an adult.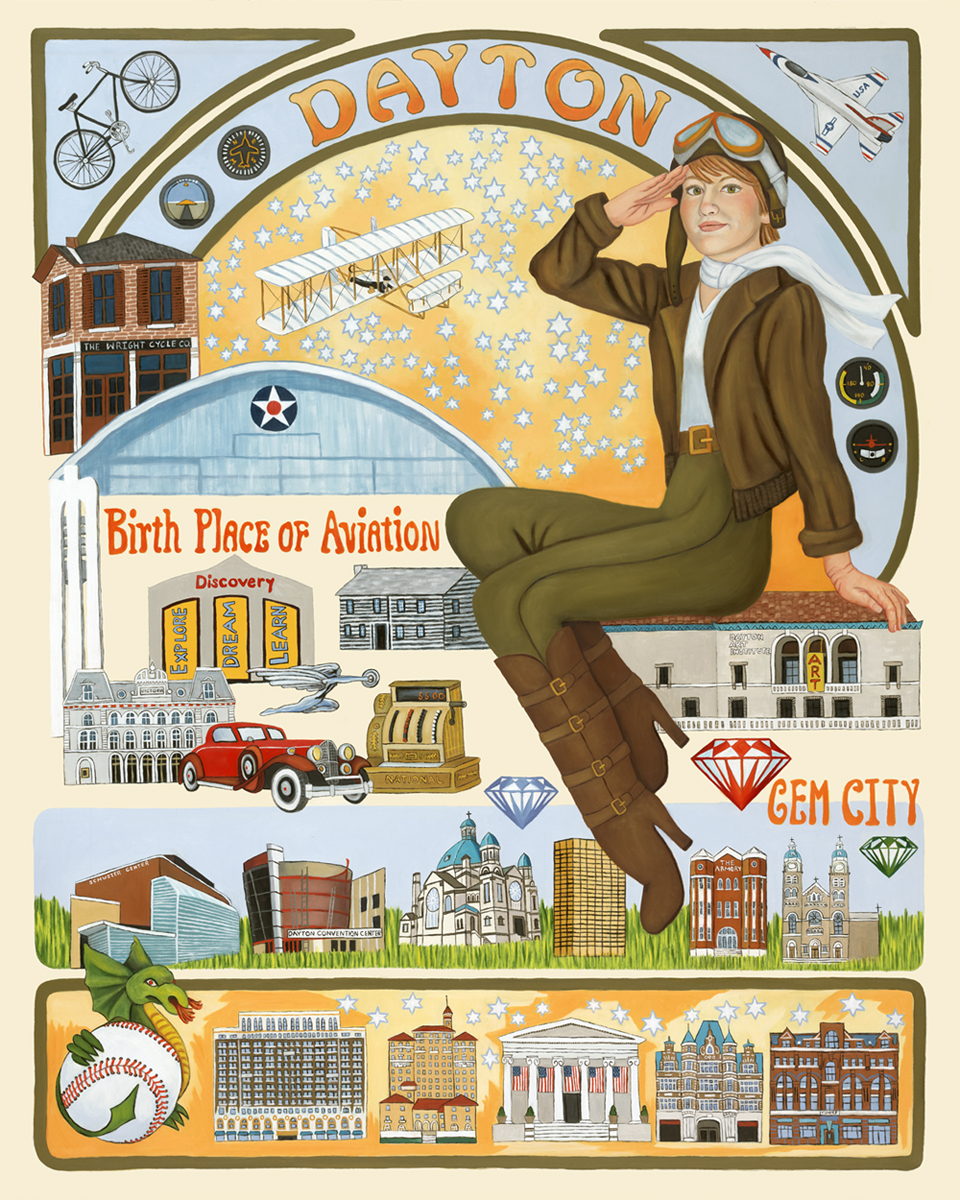 Keep the party going
Art on the Commons is a lot of fun jam-packed into one day. We don't want it to end either! To celebrate this year's festival, Meadowlark is hosting a "mini-exhibition" featuring local Art on the Commons artists. Original artworks by Dan Cleary (photography), Dawna Boehmer (painting) and Sharon Stolzenberger (mixed media) are on view through October 6.
AND new in 2019, visit Meadowlark Restaurant and/or Wheat Penny Oven and Bar before Sunday, August 11 and pick up your ticket for a special restaurant discount!  Simply pick up the special bookmark at either restaurant, bring it to the Information Booth at Art on the Commons to receive a special stamp, and present your validated bookmark at either restaurant during the month of August to receive 10% off your meal!