Fraze Pavillion

Several improvements were recently completed at the Fraze Pavilion, located in Civic Commons Park. In the spring of 2015, the fountains were renovated, in addition to a new patio area and a new light tower. A Master Plan of the site was conducted in fall of 2015 to assess future needs of the facility.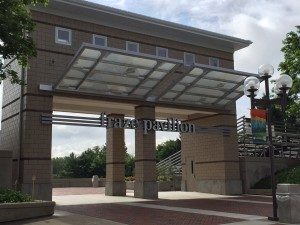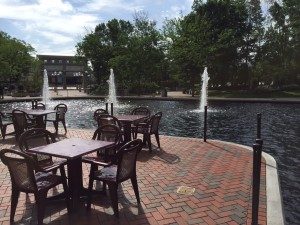 Gentile Park Project
Named for Major Don S. Gentile, the Gentile Park project is located at the old Defense Electronics Supply Center site. This project will incorporate history, fitness and conservation into one unique park. A themed playground will be constructed to reflect the history of the site and provide an imaginative play area for children.
Gentile Park construction time line will occur Spring 2016-Fall 2017. Construction documents will be created in 2016 with park construction beginning in winter of 2017. Learn more about this project.
Kettering Ice Arena Program and Facility Study
The Ice Arena Program and Facility Study kicked off January 6, 2016. View more information about the study, including the program and facility study, project FAQ, citizens' survey results and more.
Rosewood Arts Centre Project
In 2016, a study was done of the existing Rosewood facility infrastructure to assess and evaluate new construction cost against infrastructure improvements to the current Rosewood Arts Centre. The assessment evaluated the existing conditions of the space and attempted to determine what infrastructure improvements and costs would be necessary to retain the building's use as an arts center into the future. Read more about these Rosewood studies.