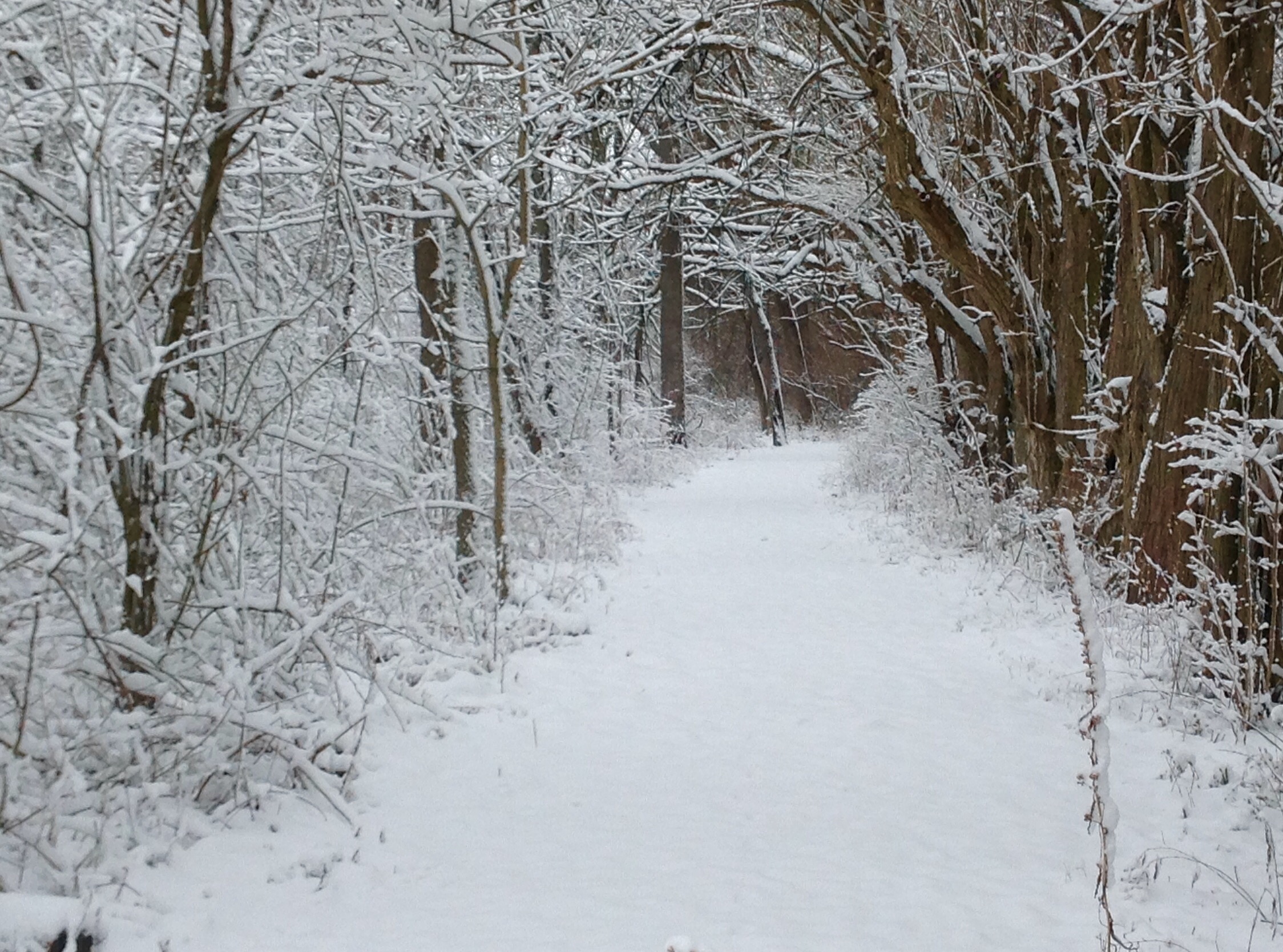 Our parks are bustling in the spring, summer and fall, but don't count winter out! Sure, it might be hard to warm (!) to the idea of an outdoor jaunt in 30-degree temps, but the wellness benefits of spending time outside know no season. Bundle up and head to one of Kettering's beautiful nature trails for some wintry fun (Pondview Park and Southdale Park have great ones)! Here are some ideas to get you started and some ways to prepare:
Explore using four senses – gently touch bark, observe snowflakes in a magnifying glass, look to see which trees are still green, search for animal tracks, listen to the breeze, and smell pine cones and pine needles. (Just be sure to leave the park the way you found it.) Read up on evergreens and winter wildlife before heading out, so you know what to watch for.
Do some bird watching – if you have binoculars, bring them along. Not everyone has flown south for the winter – non-migratory birds like cardinals and robins are still hanging around. Check out the Ohio Department of Natural Resources guide to Ohio birds and see how many you can identify! (Look all you want, but please don't feed any animals, ducks, geese or other birds you see in our parks.)
Bring the sled – if you pull your kids along in a wagon during the summer months, pop them into a sled for a fun winter alternative (and great cardio for you). Plus, Kettering's favorite sledding hill is located next to Rosewood Arts Centre. Explore Indian Riffle Park, then head for the hill!
Dress for the weather – it may seem obvious, but it will make all the difference. Wear wool socks and sturdy boots, bring tissues, and dress in layers. Keep the walk to about 30 minutes, especially if you're walking with young kids. And don't forget that travel mug of hot chocolate!
Try a scavenger hunt – search for a mix of winter plants, wildlife and more.
Want a more structured way to enjoy the outdoors in winter? The Habitat Environmental Center offers Habitat Rangers for kids ages 6 – 11 and Wiggle Worms Preschool Explorers, a parent/child class for ages 3 – 5.
_____________________
Sources
'Winter Nature Walk Ideas.' How Wee Learn. Accessed 12/13/18.
'Winter Nature Walk.' Learning 4 Kids. Accessed 12/13/18.
'32 Fun Winter Nature Walk Activities for Kids.' Rain or Shine Momma. Accessed 12/13/18.