Parks Updates
Disc Golf Course Renovations
The disc golf course at Indian Riffle Park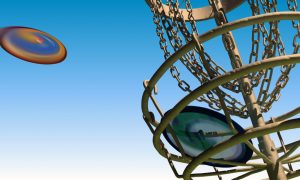 (2801 E. Stroop Rd.) is in the process of being re-routed and renovated due to the Prugh Woods Development. The course should be ready for play by November 2018. Enjoy!
---
Fishing in Kettering's Parks
You can fish for free without a fishing license at the ponds at Delco Park, Lincoln Park, Pondview Park, and the Kettering Recreation Complex.
Please throw all fish back into the water, and please do not cast nets. Enjoy!
---