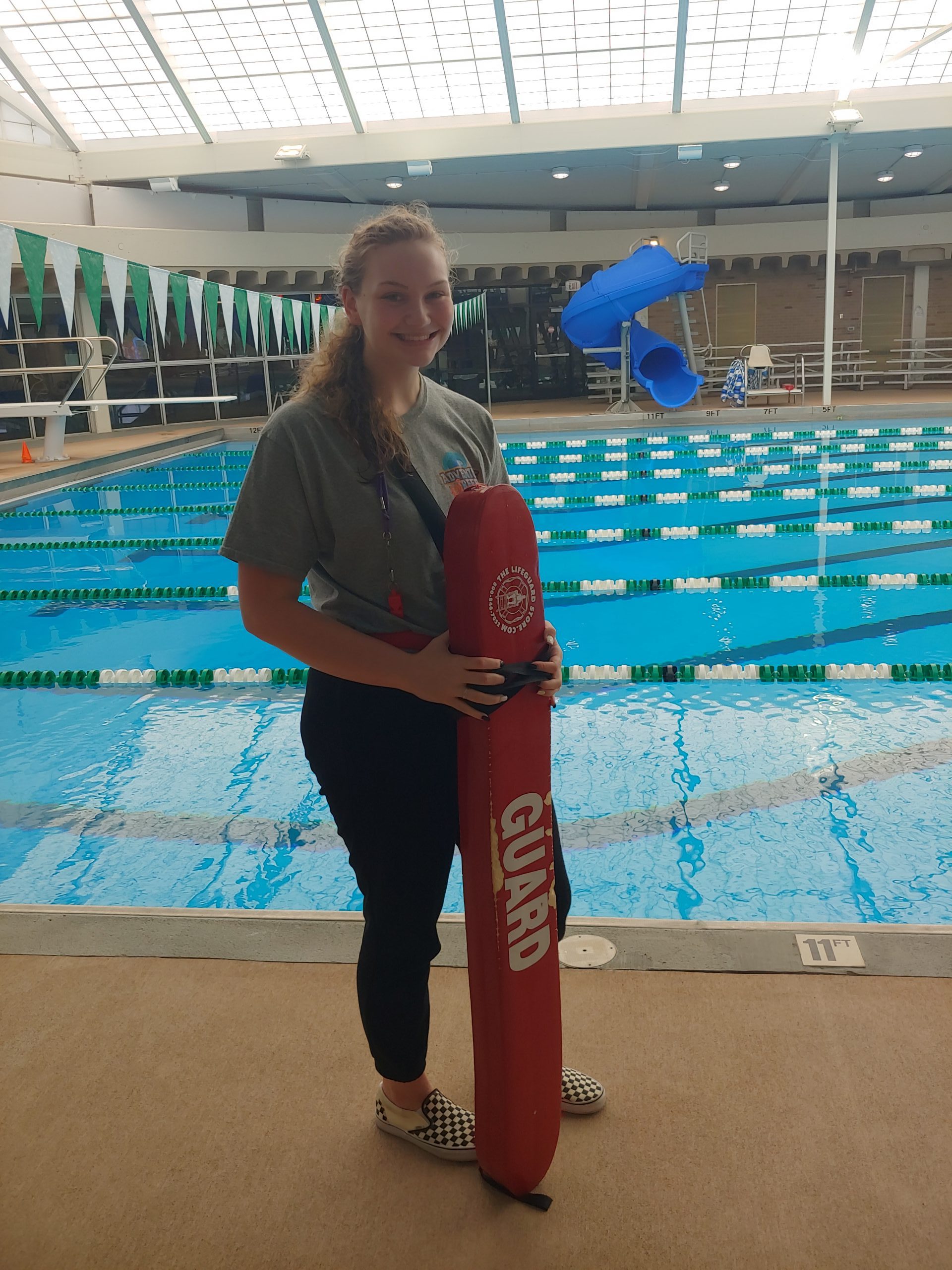 Today, we're spotlighting Chloe Fletcher, a member of our awesome lifeguard team! Chloe is also a graduate of our American Red Cross Lifeguard Certification program. She recently shared with us how the class has helped her grow personally and professionally.
"The Red Cross lifeguard certification class I took at the Kettering Recreation Complex taught me everything I need to know about being a lifeguard," Chloe said. "The wonderful teachers made sure we all learned and understood the material, and helped us apply it in practice scenarios. With the help of the teachers and all the skills I learned from the class, I was able to get a job working for the KRC. Since I was hired by the KRC, the class fee was waived, which was a great surprise! This class taught me all the skills I need to keep our swimmers safe while making it a friendly and fun learning experience."
We are continuing to waive the class fee for those who are hired from this program. If you're interested in making a difference just like Chloe, check out our upcoming certification program (starts October 15, 2020).