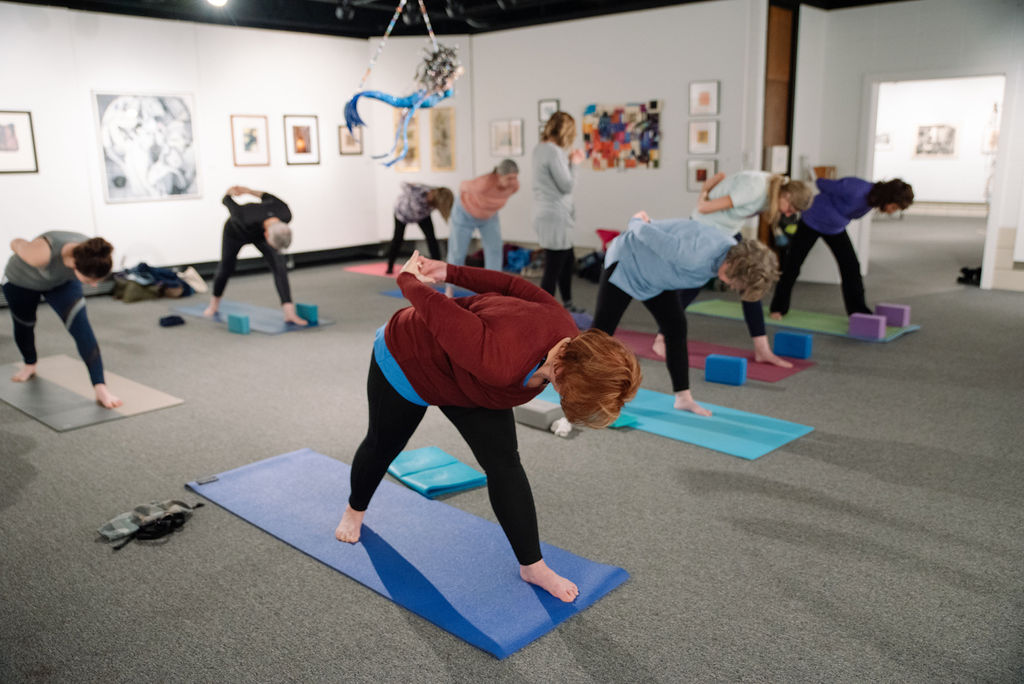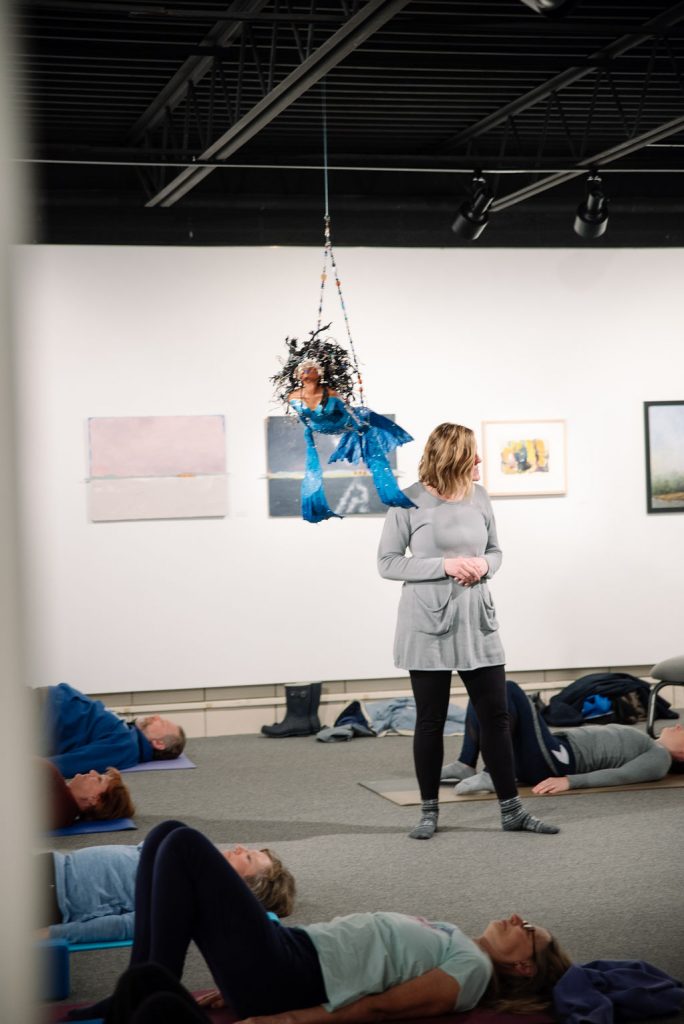 On Fridays, Rosewood Gallery offers a lunch break that'll refresh and recharge your mind and body after a long week at work. From 12 – 1 p.m., instructor, Robyn Moore, leads participants through Yoga in the Gallery. This open-level class is a relaxing, unique way of enjoying both the practice of yoga and beautiful artwork.
Moore has been teaching yoga for ten years and practicing for 18. She's been the program's instructor since it started over five years ago. "[Cultural Arts Division Manager] Shayna McConville and I had a mutual friend who knew Shayna wanted to get yoga at Rosewood, and we met and planned our approach," she explained.
So, what makes Yoga in the Gallery different? "Practicing in the gallery brings a different perspective to the practice than the class I teach at Kettering Recreation Complex or other studios," Moore said. "The art work definitely evokes a feeling or atmosphere that is fluid and inspired. Sometimes, the art can be uplifting, sometimes thought provoking, which can be a jumping off point to how we approach our practice."
The class is suitable for all levels, so don't be shy about checking it out, even if you've never tried yoga before. "I love that yoga is accessible to everyone," Moore said. "We've had participants practice in a chair we've brought in from the hallway. If you're a beginner, my suggestion is just show up. Bring a mat or towel and let me know you're new to yoga. Modifications are offered throughout, and as long as you are able to breathe with intention and awareness, you can do yoga."
Yoga in the Gallery is offered Fridays through April 5 from 12 – 1 p.m. at Rosewood Arts Centre. This is a drop-in program with no preregistration required. Fee is $5 Kettering residents; $10 nonresidents. Learn more about Rosewood Gallery.