Established in 1986, Rosewood Gallery is a program of Rosewood Arts Center, a division of the City of Kettering's Parks, Recreation and Cultural Arts Department. The gallery specializes in the exhibition of contemporary art by local, regional and national artists. It is dedicated to promoting the visual arts to audiences in the Kettering and Dayton, Ohio region. Rosewood Gallery has a total of 1,800 square feet of exhibition space, offering four group exhibitions and eight solo exhibitions annually.
CURRENT  EXHIBITION
Solo exhibitions by Drew Ippoliti and Nicole Massy
On view May 9 - June 17, 2022 (Closing reception: Saturday, June 18, 1-3 p.m.)
The City of Kettering and Rosewood Gallery are pleased to present solo exhibitions by Ohio artists Drew Ippoliti and Nicole Massy. The exhibitions will run from May 9 through June 17. An artists' reception will be held Saturday, June 18, 1-3 p.m.
2021 Rosewood Portfolio Exchange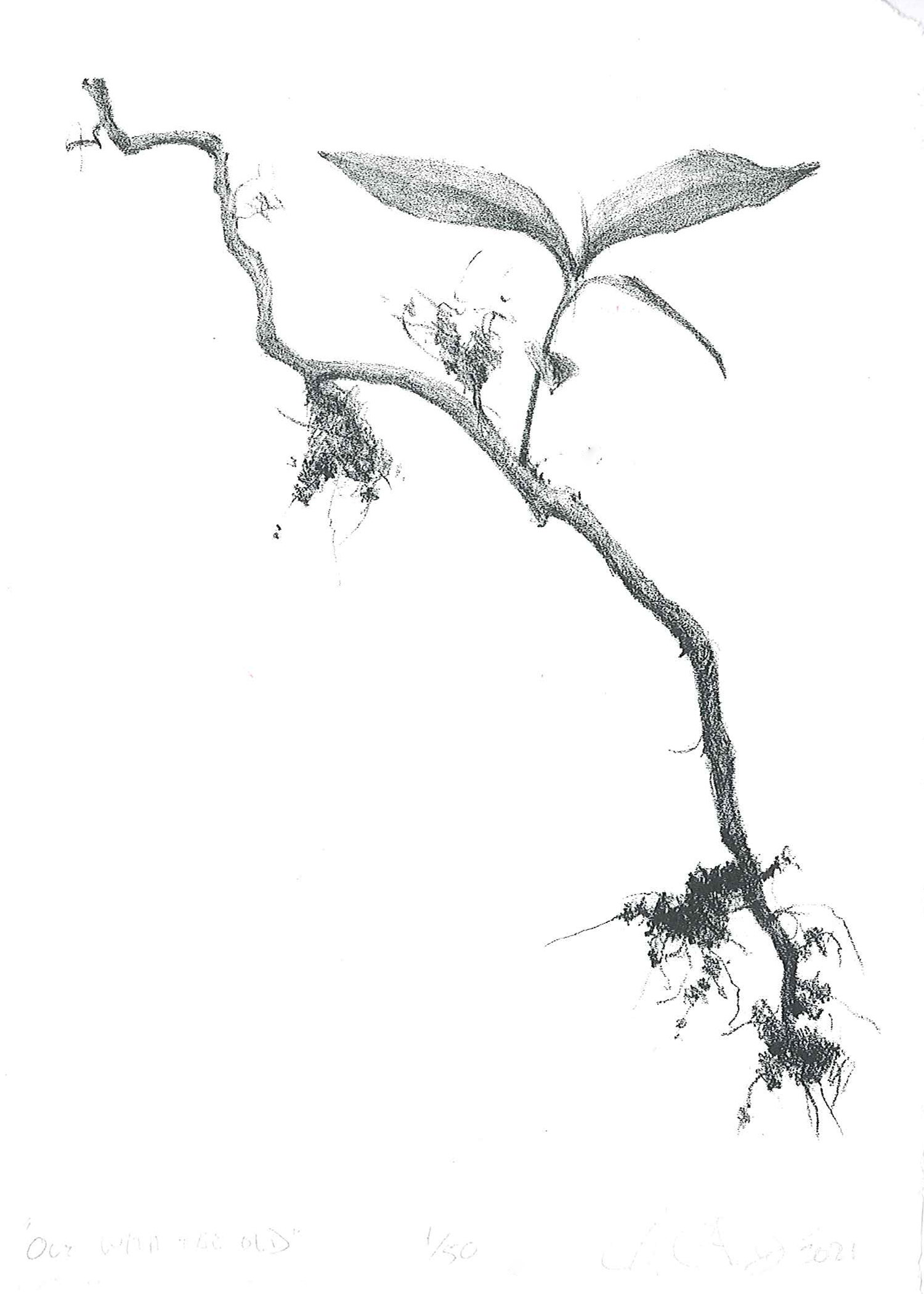 The Rosewood Arts Center Portfolio Exchange is an opportunity for artists to submit 10 identical 5 x7 inch prints and receive nine prints in return. 2021 participating artists include Andrew Dailey, Katrina Dienno, Amy Foltz, Lori Foringer, Dawn Grayford, Shannon Grecula, Lloyd Green, Lindsay Gustafson, Carol Kennedy, Paula Willmot Kraus, Tracy Longley-Cook, Shayna McConville, Maria McGinnis, Jaime Pachecho, Amalia Rose Petreman, Kathryn Pitstick, Jana Rose-Donnelly, Doug Taylor, Ryan Taylor, Kim Vito, Chip Wagner, Barb Weinert-McBee, Amanda Wheatley, Mary Beth Whitley, Kristen T. Woodward, Alyssa Zerbe, and Vickie Wong.
Prints are currently on sale for $20 to support Rosewood programs. Visit the Rosewood main office to browse and purchase.
Featured image: Andrew Dailey, Out with the Old, 2021, lithograph (Rosewood Art Center Print)
Rosewood Building Hours
Spring 2022 Hours
Monday - Thursday 10 a.m. - 9 p.m.
Friday 10 a.m. - 5 p.m.
Saturday 10 a.m. - 3 p.m.
Sundays Closed