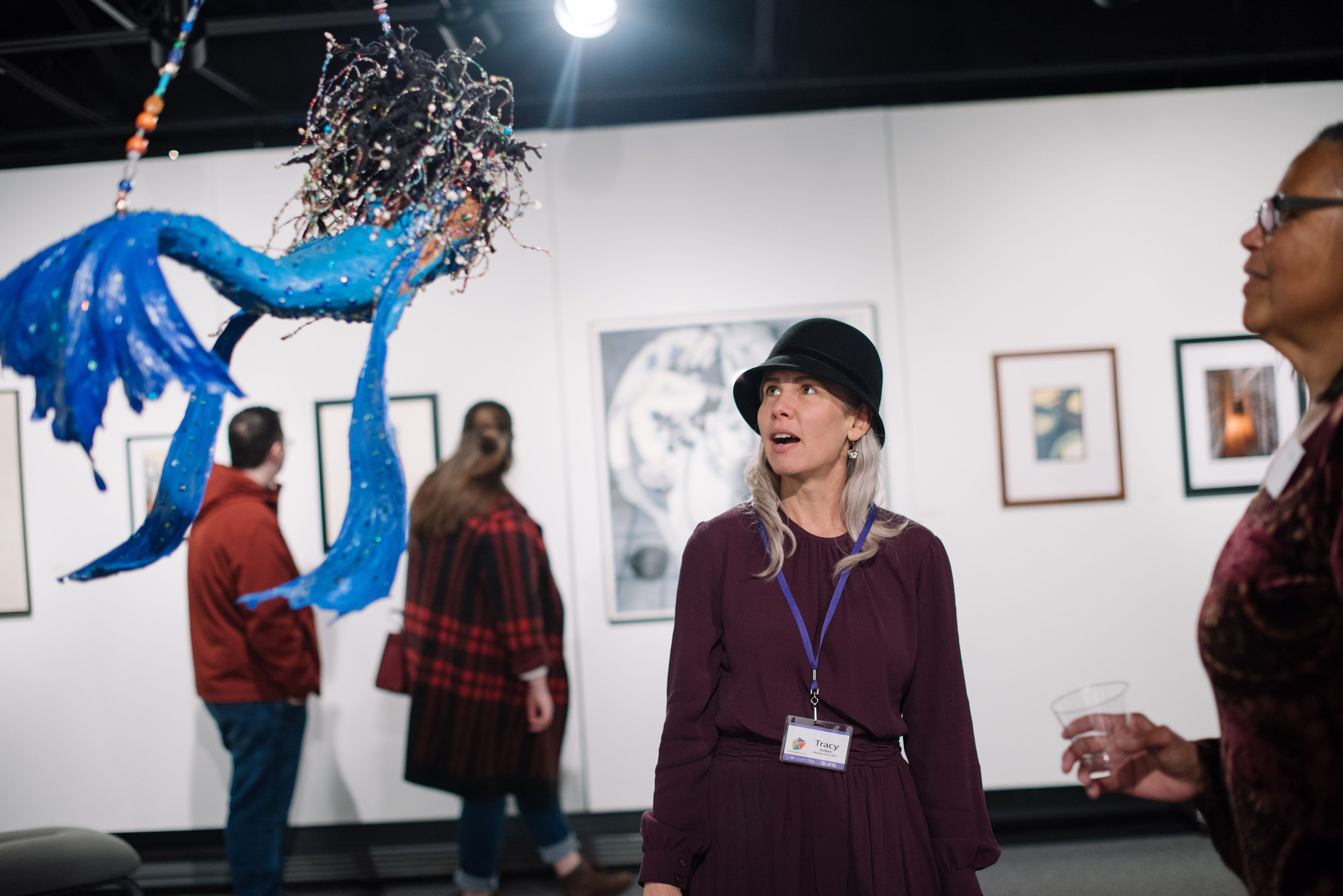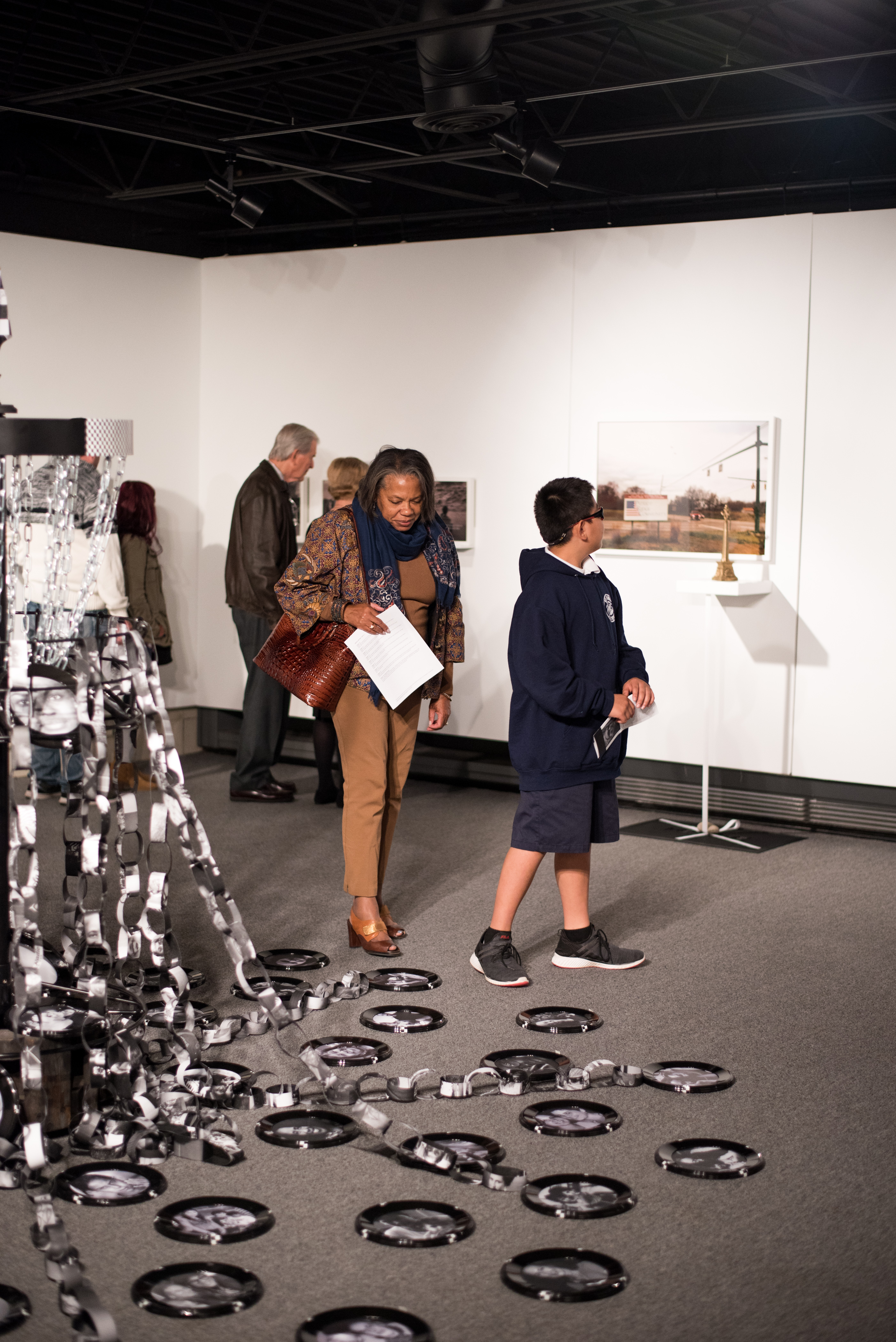 Have you ever visited Rosewood Gallery? We hope so! It's one of the region's artistic gems, offering three juried exhibitions and five pairs of solo exhibitions per year, representing a mix of local and national artists. We asked Gallery Coordinator Paula Kraus to explain what makes Rosewood Gallery unique and what goes into planning each gallery season.
What do you feel is the gallery's greatest strength?
It is hard to pick just one! The first strength I would have to say is the uniqueness of having a gallery of this size and quality in the region. For artists in the Dayton area, it is a go-to place to both see good work and to exhibit their work. Secondly, it is the consistent quality by artists who submit work to the juried group shows. And lastly, the quality and uniqueness of art that we get from our annual call for entries for the calendar year. Many times I have heard that artists have submitted because they have heard about our gallery and its reputation for having a beautiful space and for showing work in a professional manner.  It is nice to hear that our reputation extends out into the greater arts world.
That is three things – I could go on!
Can you describe a bit about how each year's gallery season is mapped out?
There are three juried group exhibitions that punctuate each year: Works on Paper, The View: Juried Landscape Exhibition, and HWD (Height x Width x Depth).
Around those three exhibitions, there are five other exhibitions (comprised of two artists each with a solo exhibition), which are culled from a national call for entries.  We try to select artists for the craft and originality of their art, and we are always pleased with the submissions we get. I always wish that we had more months in the year, so we could include more great artists.
What unique value does the gallery provide to the area's arts community?
I would say the accessibility. Dayton has a limited number of venues to view art; we are free and once you figure out how to get to Rosewood, it is an asset to artists and art lovers.
What have you enjoyed about working with the artists who show their work in the gallery?
It has been fabulous getting to know the artists and helping to make their Rosewood experience a positive one.  As a photographic artist, I have so enjoyed broadening my experience of the arts.  In particular, the HWD exhibitions have been so fun from their arrival to their sequencing and staging. I had never set a 3-D exhibition before, and it was challenging, but I enjoyed how much dimension they add to the gallery and to the dialog that is created between artworks.
Your favorite gallery moment/memory so far?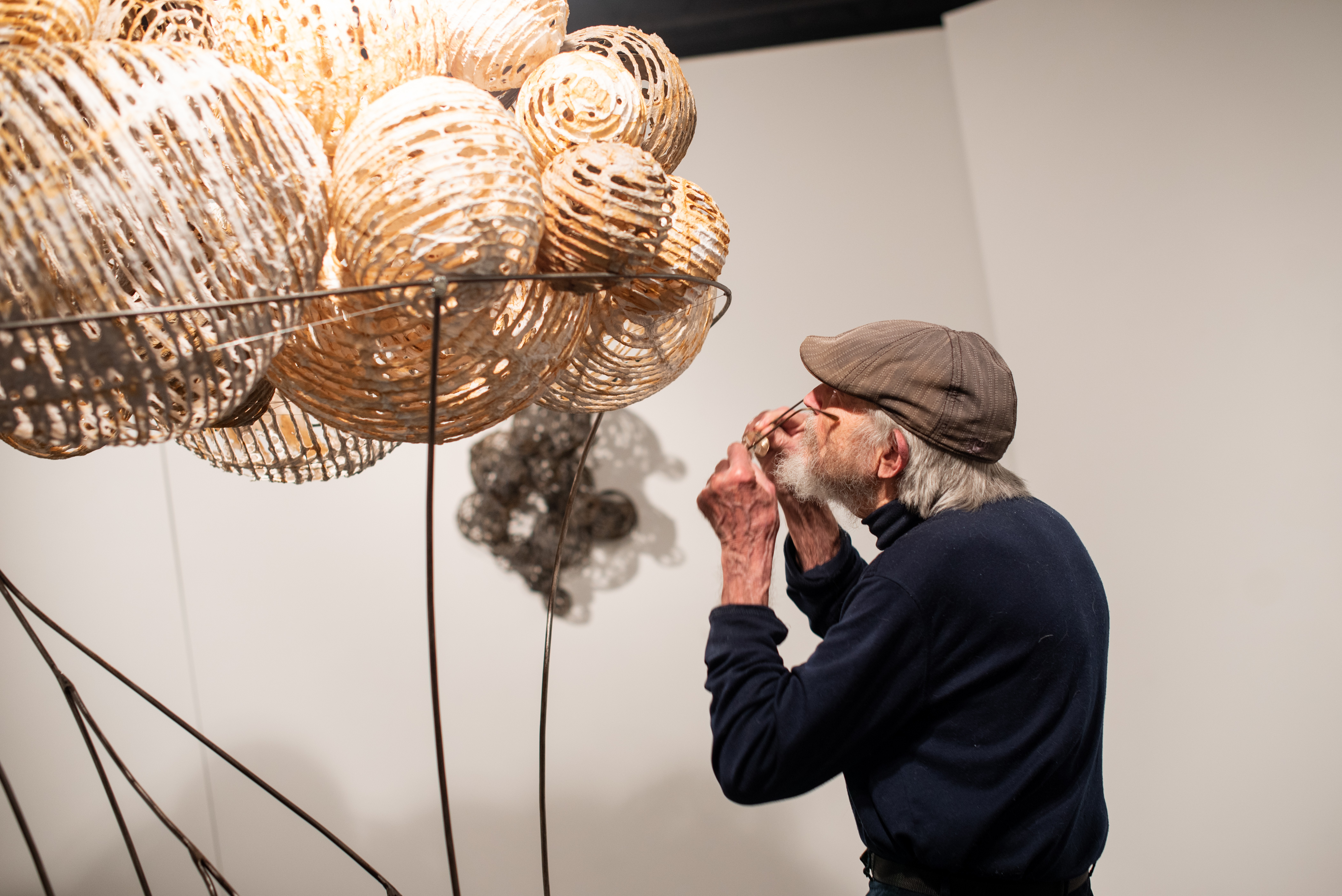 I always think it has something to do with the present show– each show has a different characteristic, and it is so fun to get an exhibition up and then to see how people respond to it.  But, I guess I like seeing some of the children who may be visiting a gallery for the first time. Seeing kids come in and find elements in the art that speaks to them and seeing how freely they relate to art is very fun – you can just see their imaginations percolating.
What's next for the gallery? Any big plans for the coming year?
We have our 2020 calendar year selected and I am very excited. With nine individual artists exhibiting along with Works on Paper, The View and HWD, it is a strong lineup. What is also new is that two of the exhibitions are by Rosewood Artists in Residence.  The first Artist in Residence who will exhibit in March is ceramic artist, Arthur Kettner.  After using Rosewood as home base for his studio and helping out in our ceramic program, he will share the work we have been watching come to life within our building. The second Artist in Residence has not started yet, but we look forward to watching them create art as well.  2020 is also the second time Rosewood will participate in the FotoFocus Biennial. FotoFocus Biennial spans over 80 museums, galleries, and universities across Greater Cincinnati, Northern Kentucky, Columbus, and Dayton, Ohio; and features over 250 artists, curators, and educators. Each Biennial is structured around a unifying theme; for 2020, that theme is Light &.