A beautiful and historic 19th century farmhouse and barn situated on 15 picturesque acres is a favorite with area residents for weddings, receptions, meetings, luncheons, small conferences, retreats, reunions and other social affairs.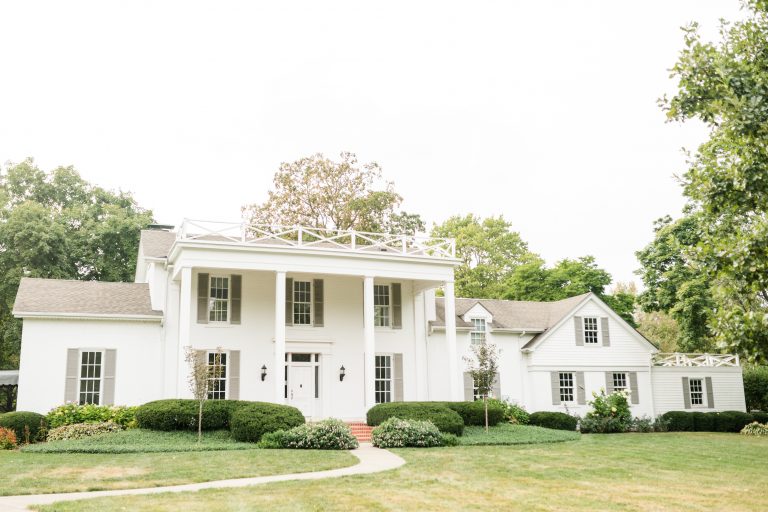 The House, Banquet Room and Patio
The Polen Farm house includes a roomy living room, dining room, sun porch, and banquet room. A seasonal tent covers a large patio providing the flexibility of an indoor or outdoor event. These features make the Polen Farm House the perfect place for a small, intimate gathering or a slightly larger event, of up to 130 people.
The Barn
Unequaled in the community is the Polen Farm Barn. Through renovation, the barn has become an ideal setting for wedding receptions, graduation parties, family reunions, company picnics and other corporate events.  The lower level, which features a small service kitchen, will accommodate up to 125 people and is usable year-round. The upper level is roomy enough for as many as 175 people.
The Grounds and Gazebo
The grounds around the farmhouse and barn have been preserved to a large extent in their natural condition. Highlights include a formal garden patio and a Gazebo perfect for outdoor weddings and small musicals. When the facility or grounds are not reserved for a private renter, Polen Farm's picnic areas are available for public use as well.
A brick path leads from the patio outside the Banquet Room to the Gazebo, a lovely structure so popular for outdoor weddings that it was selected for use in the Polen Farm logo. The white iron benches that face the Gazebo provide seating for 150. The use of the Gazebo is included in all rental prices or can be rented separately for wedding ceremonies.

Rental Rates
Polen Farm Preferred Caterer List
See below for the Preferred Caterer List. Please note that any customer not using a Preferred Caterer, must get approval of the caterer from Polen Farm prior to booking the caterer. Caterers that have been determined to be in breach of their contract(s) with the City are prohibited from catering events at Polen Farm. For non-preferred caterers, there will be a surcharge of $1.50/person, maximum surcharge of $225. NOTE: Surcharge does not apply to carried in or delivered food; only to catered food.
KOHLER CATERING
Contact: Sue, Katie, and Emily
Phone: 937-291-3600
Fax: 937-291-8338
Email: sales@kohlercatering.com
www.kohlercatering.com
4572 Presidential Way
Kettering, OH 45429
CARDINAL CATERING
Contact: Becky Longenecker
Phone: 937-264-0234
Email: becky@cardinalcatering.com
www.cardinalcatering.com
7426 N. Dixie Dr.
Dayton, OH 45414
CHRISTOPHER'S CATERING
Contact: Melissa
Phone: 937-299-0089
Email: catering@christophers.biz
www.christophersrestaurantandcatering.com
2318 E. Dorothy Lane
Kettering, OH 45420
WATKINS CATERING
Contact: Sarah
Phone: 513-967-4050
Email: watkinscateringcincy@gmail.com
www.watkinscateringcincy.com
8 S. Mechanic St.
Lebanon, OH 45036
CHARLOTTE'S CATERING
Contact: Charlotte Akers
Phone: 937-456-1338
Email: chefcharlotte948@gmail.com
www.charlottesbanquet.com
323 N. Barron St.
Eaton, OH 45320
MRS. B's CATERING
Contact: Sherry Wagoner
Phone: 937-676-2883
Email: sherry@mrsbscatering.com
www.mrsbscatering.com
101 N. Main St.
Pleasant Hill, OH 45359
CITY BARBEQUE CATERING
Contact: Teressa Quarles
Phone: 937-645-5016
Email: tquarles@citybbq.com
www.citybbq.com
5 E. Franklin St.
Centerville, OH 45459
BROCK MASTERSON'S CATERING & EVENTS
Contact: Traci Tobin
Office: 937-298-1234
Cell: 937-701-8926
Email: rick@brockmastersons.com
tracitobin@ameritech.net
www.brockmastersons.com
450 Patterson Road
Dayton, OH 45419
LEE'S FAMOUS RECIPE CHICKEN
Contact: Jeremy Runyon
Phone: 937-252-9510 Ext 3
Email: Jeremyrunyon5@gmail.com
Website: www.LeesMiamivalley.com
Address: 5940 Far Hills Ave
Dayton, OH 45429
FAR HILLS CATERING
Contact: Jeremy Runyon
Phone: 937-252-9510 Ext 3
Email: Jeremyrunyon5@gmail.com
Website: www.farhillscatering.com
Address: 5940 Far Hills Ave
Dayton, OH 45429
How to Rent Polen Farm
To find out how Polen Farm can best suit your needs, call 937-435-5787 from 9:30 a.m. to 2:30 p.m., Monday through Friday or use our contact form below.
Tours may be scheduled during office hours or on evening/weekends if needed.
When calling about your event, please have the following information available: type of event, number of people attending, and date and time preferred (first and second choices).
Reservations for Polen Farm are now open for both 2023 and 2024. Patrons may reserve dates in person or by calling 937-435-5787.
Polen Farm Floor Plan Diagrams
We know how important the layout is to the success of your event. Here are sample floor plans to help you visualize where everything could go.