Renting the Kettering Ice Arena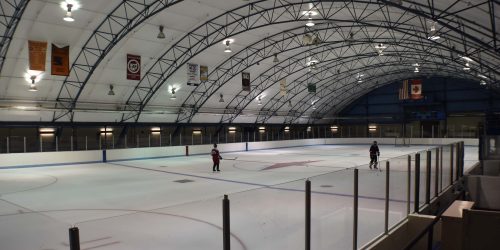 Several local groups call the Kettering Ice Arena home, including:
• Dayton Hockey Association • South Dayton Figure Skating Club • Ice Force • University of Dayton Hockey • Beavercreek High School Hockey • Wright State University Hockey • Dayton Fangs Women's Ice Hockey • Huff-N-Puff Hockey • Wonder League
Have you ever wanted to rent the ice rink all to yourself? If you have a group who wants to use the ice or you want to throw a private party, we do rent the facility, when available. Use the contact form below to reach out to our team.
Kettering Ice Arena
2900 Glengarry Dr.
Kettering, OH 45420
For rental information, please fill out the contact form below.