Artist Information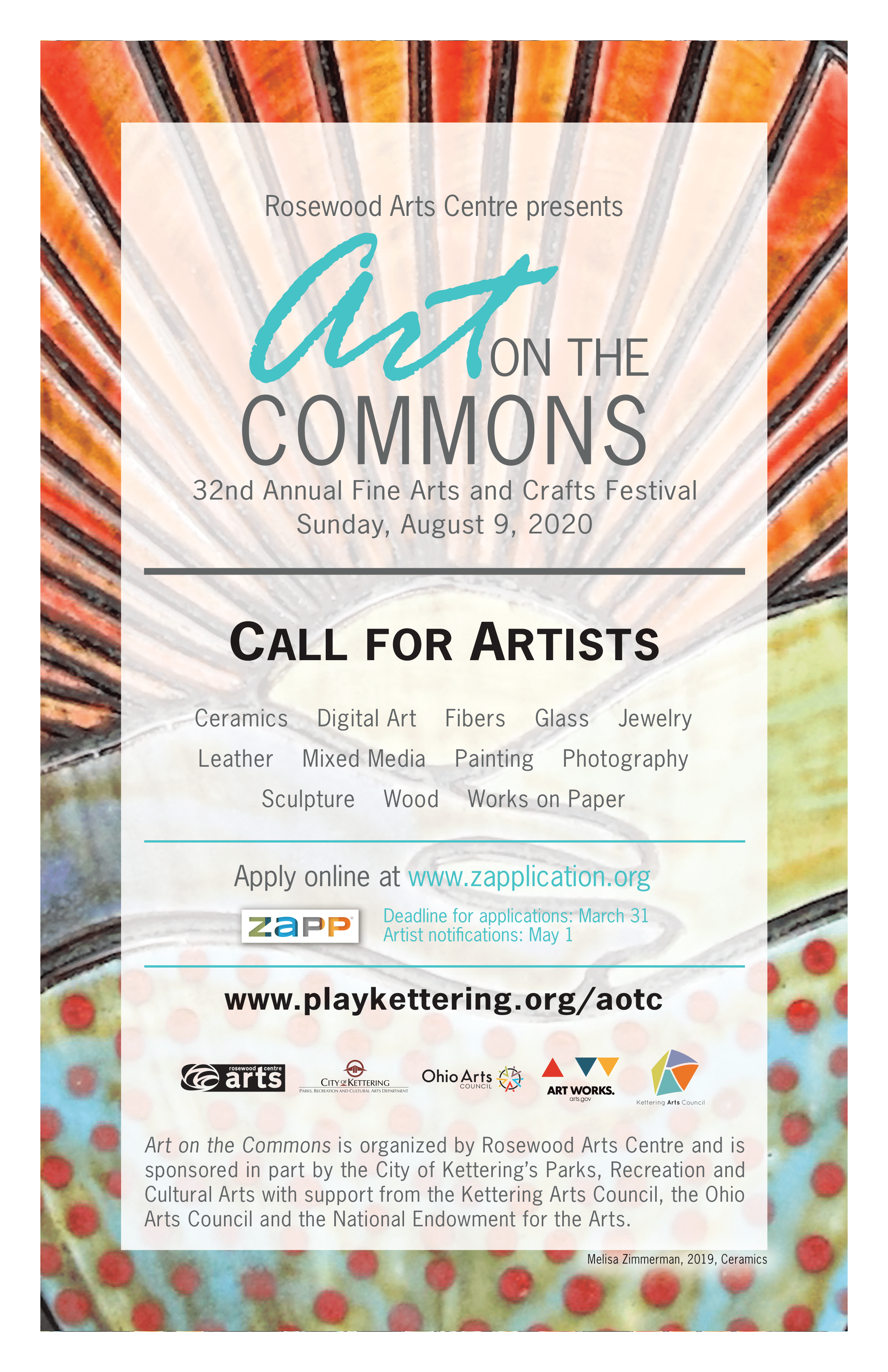 Call for artists!
Applications for 2020 will be accepted January 1, 2020 - March 31, 2020.
 If have any questions about the call for entry, please e-mail
aotc@ketteringoh.org
.

Detailed information about the application process, jury process, categories, booth fees, eligibility, and more here.
Important 2020 Dates
Applications open: January 1
Application Deadline: March 31
Jurying: April 2020
Artist Notifications Sent Out: May 1
Accept Invitation Deadline: May 18
Booth Payment Due: May 18
Waitlist/Alternates Contacted: May 19 – July 31
Artist Networking Event: August 8
Festival Date: August 9
2020 Awards
On-site jurying and awards will be taking place again in 2020. Good luck to all our artists!
Awards:
Best of Show - $500 cash prize!
2nd Place
3rd Place
Best Presentation
Best of Ohio
Joan W. McCoy Memorial People's Choice Award -$150 cash prize!
All Award winners will receive a waived jury fee for application to Art on the Commons in 2021.
2020 Jurors
The jury for Art on the Commons consists of three arts professionals with a wide range of artistic knowledge. Jurors are selected for their experience and expertise in a specific media and serve on panels in their area. A diversity of backgrounds and skills is sought, including artists, educators, fine art and craft gallery owners and museum directors/curators. A new panel of jurors is selected each year to allow for fresh perspective. Our jury panel for 2020 is TBA. The jurying process is done by category and is anonymous. Factors included are presentation, quality, originality, technical ability and booth display.