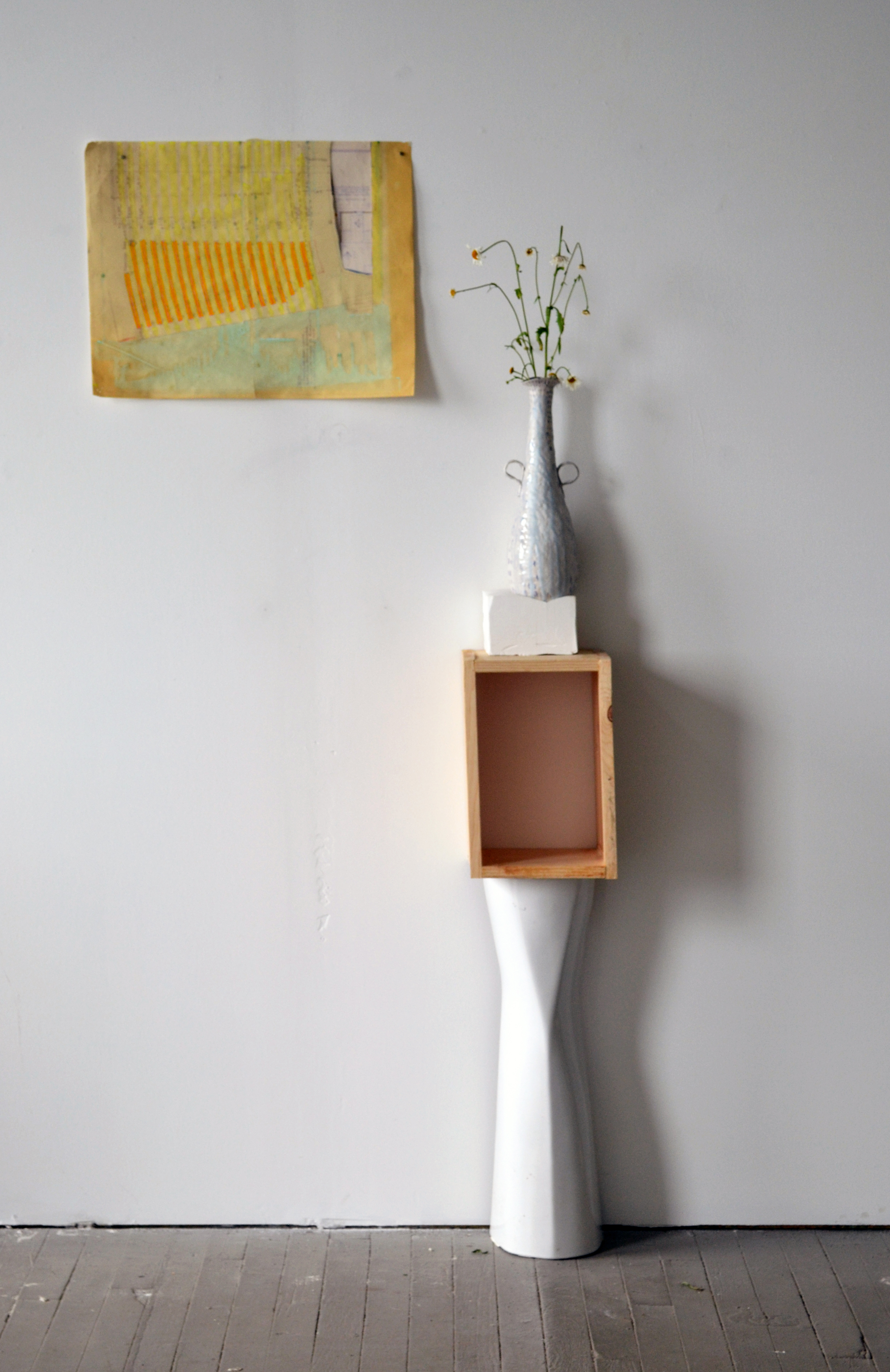 Ashley Jude Jonas, Lonely Still Life, 2017, found objects, plaster, ceramic, drawing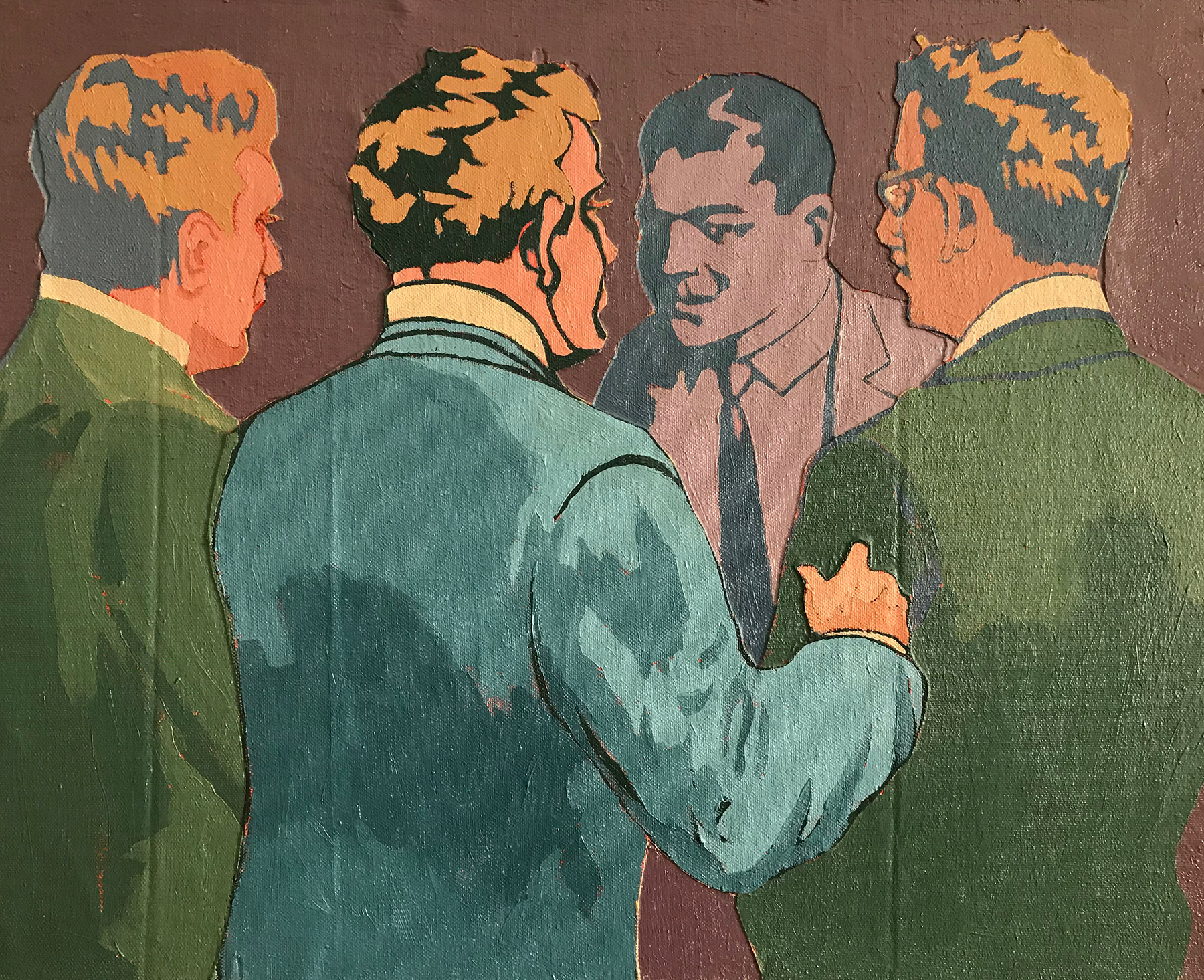 Robert Mullenix, Fold 1, 2018, oil on canvas/collage on canvas
CURRENT EXHIBITION
The City of Kettering and Rosewood Gallery are pleased to present exhibitions by installation artist Ashley Jude Jonas of Dayton, Ohio, and painter Robert Mullenix, of Oxford, Ohio. The exhibitions will run from October 14 through November 15 with an artist reception and gallery talk on Sunday, October 20 from 2-4 p.m. Artist talks are scheduled at 3 p.m. Both the reception and exhibition are free and open to the public.
Ashley Jude Jonas, It Was Just a Plan, A Roof, Some Rain
In her exhibition It Was Just a Plan, A Roof, Some Rain, artist Ashley Jude Jonas uses a combination of sculpture, found objects, ceramics and drawing to create an installation that "reframes potential and wonder in the context of the everyday by asking that we pay attention to the often unnoticed peculiar and beautiful relationships between form, function and place." Jonas is a Dayton area artist and co-founder of the Blue House Gallery and Studios in Dayton.
Robert Mullenix, Ad Hoc
In Ad Hoc, artist and Miami University professor Robert Mullenix veers from his usual vernacular of landscape paintings to create a body of work using appropriated advertising half-tone art and collaged/repurposed paintings. "There was an immediacy to this process of combining stolen imagery and constructing objects from studio refuse," he wrote. The result is a new way of looking at old advertising imagery made new with the inclusion of lush paint.
Hours for the exhibitions are Monday through Thursday, 9:00 a.m. to 9:00 p.m.; Friday, 9:00 a.m. to 6:00 p.m.; Saturday, 9:00 a.m. to 5:00 p.m., and Sunday, 12 p.m. to 5 p.m. Rosewood Gallery is sponsored by the City of Kettering Parks, Recreation and Cultural Arts Department, with support from the Ohio Arts Council. The Gallery is located in the Rosewood Arts Centre, 2655 Olson Drive in Kettering. For more information, call (937) 296-0294.