CURRENT EXHIBITION
Erin Holscher Almazan (Oakwood, OH), The Only Way We're Going to Get Through This is Together
Kate Snow (Cleveland, OH), Density: The Presence and the Silence of It
On view November 23 - December 30, 2020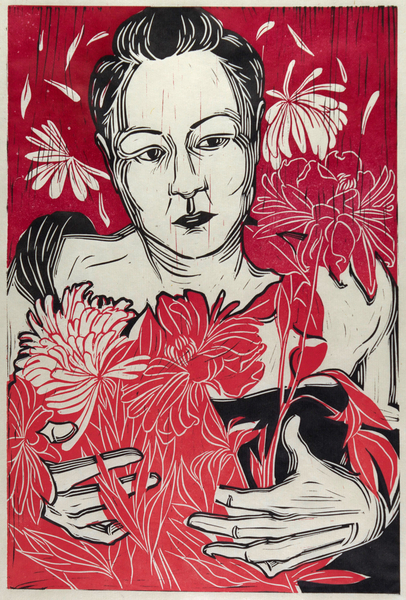 Rosewood Gallery in Kettering, Ohio is pleased to announce an exhibition by two Ohio artists, Erin Holscher Almazan and Kate Snow This exhibition of paintings and prints will take place from November 23 to December 30 and will be on view in-person at Rosewood Gallery, as well as in a virtual gallery.
Almazan, a resident of Oakwood and Associate Professor, Printmaking and Drawing at the University of Dayton, will present a series of prints in The Only Way We're Going to Get Through This is Together. Her art "explores the complexities and dualities that exist within our female identities; that we are complex and multi-dimensional creatures capable of good and bad, built from light and dark and shaped by nature, nurture, influence, and self-awareness."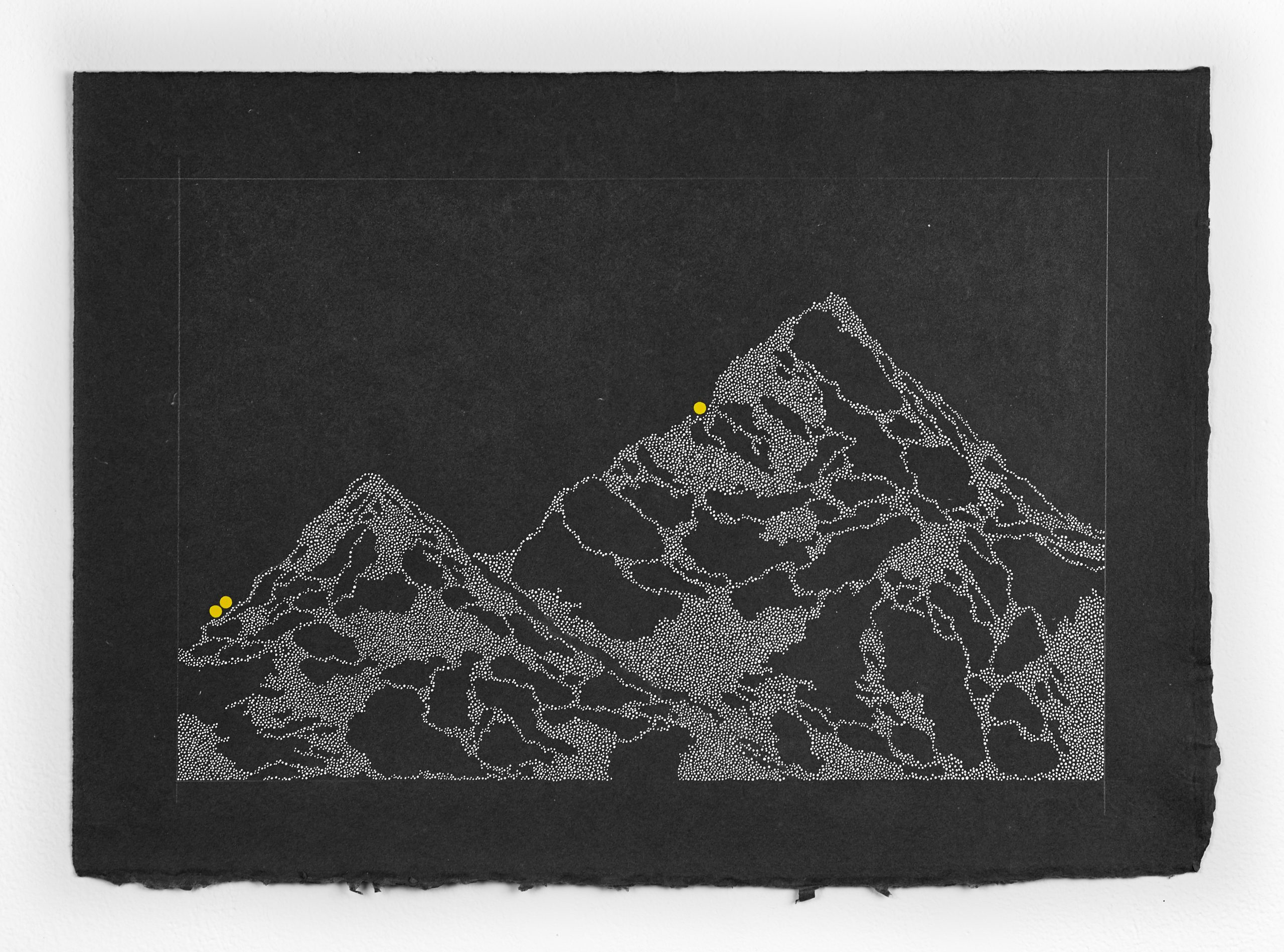 Cleveland artist Kate Snow uses a subdued palette to express her vision in Density: The Presence and the Silence of It.  She states "My need to create a place of safety within a world decidedly untidy is the impetus for all of my work. The employment of self-imposed boundaries – an extremely limited palette, excessively repetitive mark making, reliance on shape and pattern, hard graphite lines delineating definitive borders – is fundamental to the process: I create rules to find freedom." Snow's results are images made of either gouache & ink on panels or gouache and graphite on handmade paper.
Rosewood Gallery has reopened to the public. Visit our COVID-19 info hub for updated safety information. Several recent exhibitions are available to view as a virtual gallery. Take the tour.