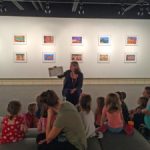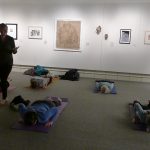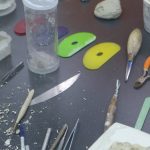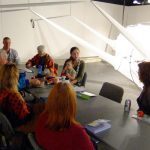 Partner Programs with Dayton Metro Libraries 
ART START PRESCHOOL STORYTIME
June 24, July 22, August 26, September 16, October 21 and November 25 at 11:30 am.
Foster an early love of art with Storytime at Rosewood Gallery! Parents and children ages three through six are invited to enjoy one to four stories followed by a hands-on craft led by a Rosewood instructor. Free and open to the public! *No storytime will be held in December 2019
ROSEWOOD GALLERY BOOK CLUB
Join Rosewood Gallery and Dayton Metro Libraries in a lively discussion about a current book featuring art and/or artists as central elements. Enjoy light refreshments and the company of fellow art and book lovers at our quarterly events. Free and open to the public, ages 16+. Books are made available for checkout at the Dayton Metro Library's Kettering-Moraine branch.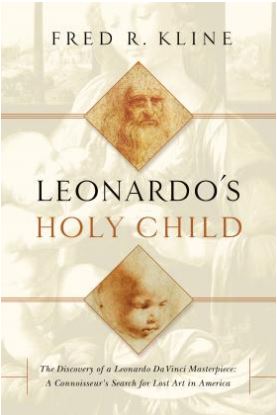 Next meeting: Monday, October 21, 6:30pm
Free and open to the public, ages 16+. Visit gallery page for updated information.
Leonardo's Holy Child
The Discovery of a Leonardo Da Vinci Masterpiece: A Connoiseur's Search for Lost Art in America
by Fred R. Kline
"A single sketch becomes an all-consuming quest to understand and identify a work by Leonardo da Vinci himself—the first new drawing by the great master to have surfaced in over a century." -Pegasus Books
Regular Programs
ART LUNCH
2nd and 4th Thursdays each month
Noon - 1pm
Join fellow artists and art lovers for a casual lunch get together. Share current projects, collected works or art stories. Bring a lunch and your love of art! FREE!
YOGA IN THE GALLERY
May 17 to August 30
Noon - 1 pm
Join us at Rosewood Gallery for an open level yoga class. This class is of a gentler nature, with the breath being the center of the practice. Class is open to all levels of yoga practitioners. Please bring personal props.
Fee: $5 resident; $10 non-resident
Instructor: Robyn Moore, RYT 200
*No class May 24, July 12, or August 23 – October 11.
ROSEWOOD PHOTOGRAPHY GROUP
The group meets once a month to share work, share techniques, have critiques and all things photographic.  Meetings are the 4th Monday of the month from 6 – 7:30 pm at Rosewood Arts Centre. When a holiday falls on the 4th Monday, the group will meet the previous Monday.
It's free and open to the public! Bring work to share.
For more information please contact the gallery coordinator, paula.kraus@ketteringoh.org.