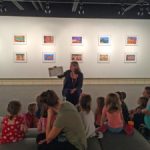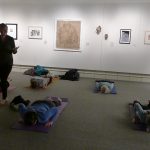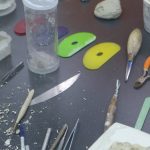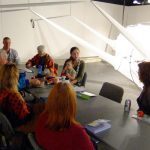 Partner Programs with Dayton Metro Libraries 
ROSEWOOD GALLERY BOOK CLUB 
Join Rosewood Gallery and Dayton Metro Libraries in a lively discussion about a current book featuring art and/or artists as central elements. Enjoy light refreshments and the company of fellow art and book lovers at our quarterly events. Free and open to the public, ages 16+. Books are made available for checkout at the Dayton Metro Library's Kettering Wilmington-Stroop branch.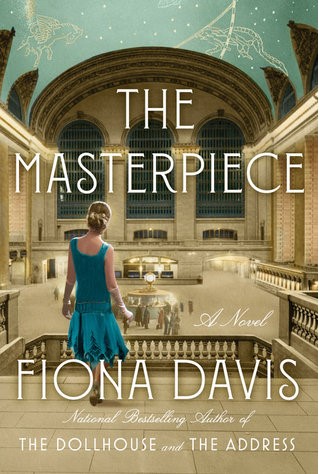 Next meeting: Monday, January 24, 2022, 6:30 p.m. 
Free and open to the public, ages 16+.
The Masterpiece
by Fiona Davis
"For most New Yorkers, Grand Central Terminal is a crown jewel, a masterpiece of design. But for Clara Darden and Virginia Clay, it represents something quite different.
For Clara, the terminal is the stepping stone to her future. It is 1928, and Clara is teaching at the lauded Grand Central School of Art. Though not even the prestige of the school can override the public's disdain for a "woman artist," fiery Clara is single-minded in her quest to achieve every creative success—even while juggling the affections of two very different men. But she and her bohemian friends have no idea that they'll soon be blindsided by the looming Great Depression…and that even poverty and hunger will do little to prepare Clara for the greater tragedy yet to come.
By 1974, the terminal has declined almost as sharply as Virginia Clay's life. Dilapidated and dangerous, Grand Central is at the center of a fierce lawsuit: Is the once-grand building a landmark to be preserved, or a cancer to be demolished? For Virginia, it is simply her last resort. Recently divorced, she has just accepted a job in the information booth in order to support herself and her college-age daughter, Ruby. But when Virginia stumbles upon an abandoned art school within the terminal and discovers a striking watercolor, her eyes are opened to the elegance beneath the decay. She embarks on a quest to find the artist of the unsigned masterpiece—an impassioned chase that draws Virginia not only into the battle to save Grand Central, but deep into the mystery of Clara Darden, the famed 1920s illustrator who disappeared from history in 1931."
ART START PRESCHOOL STORYTIME*
*On hold until further notice
Foster an early love of art with Storytime at Rosewood Gallery! Parents and children ages three through six are invited to enjoy one to four stories followed by a hands-on craft led by a Rosewood instructor. Free and open to the public!
Regular Programs
ART LUNCH 
2nd and 4th Thursdays each month
Noon - 1 p.m.
Join fellow artists and art lovers for a casual lunch get together. Share current projects, collected works or art stories. Bring a lunch and your love of art! FREE!
YOGA IN THE GALLERY
Please contact Rosewood for upcoming class information.
Join us at Rosewood Gallery for an open level yoga class. This class is of a gentler nature, with the breath being the center of the practice. Class is open to all levels of yoga practitioners. Please bring personal props.
Fee: $5 resident; $10 non-resident
Instructor: Robyn Moore, RYT 200
ROSEWOOD PHOTOGRAPHY GROUP*
*The photo group is temporarily on hold
The group meets once a month to share work, share techniques, have critiques and all things photographic.  Meetings are the 4th Monday of the month from 6 – 7:30 p.m. at Rosewood Arts Centre. When a holiday falls on the 4th Monday, the group will meet the previous Monday. No meeting in December.
It's free and open to the public! Bring work to share.
For more information please contact the gallery coordinator, paula.kraus@ketteringoh.org.