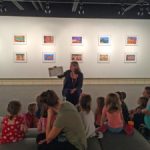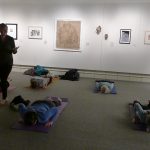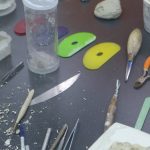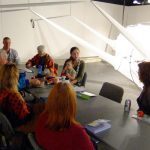 Partner Programs with Dayton Metro Libraries 
ART START PRESCHOOL STORYTIME
3rd Monday monthly at 11:30am*
Foster an early love of art with storytime at Rosewood Gallery! Parents and children ages three through six are invited to enjoy one to four stories followed by a hands-on craft led by a Rosewood instructor. Free and open to the public!
ROSEWOOD GALLERY BOOK CLUB
Join Rosewood Gallery and Dayton Metro Libraries in a lively discussion about a current book featuring art and/or artists as central elements. Enjoy light refreshments and the company of fellow art and book lovers at our quarterly events. Free and open to the public, ages 16+. Books are made available for checkout at the Dayton Metro Library's Kettering-Moraine branch.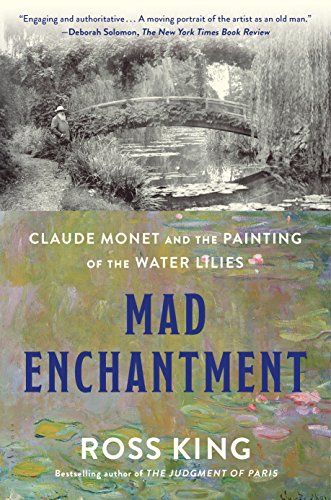 Date: Monday, July 16, 6:30pm
Topic: Mad Enchantment: Claude Monet and the Painting of the Water Lilies by Ross King
"Claude Monet is perhaps the world's most beloved artist, and among all his creations, the paintings of the water lilies in his garden at Giverny are most famous. Monet intended the water lilies to provide "an asylum of peaceful meditation." Yet, as Ross King reveals in his magisterial chronicle of both artist and masterpiece, these beautiful canvases belie the intense frustration Monet experienced in trying to capture the fugitive effects of light, water, and color. They also reflect the terrible personal torments Monet suffered in the last dozen years of his life.
Mad Enchantment tells the full story behind the creation of the Water Lilies, as the horrors of World War I came ever closer to Paris and Giverny and a new generation of younger artists, led by Henri Matisse and Pablo Picasso, were challenging the achievements of Impressionism. By early 1914, French newspapers were reporting that Monet, by then seventy-three, had retired his brushes. He had lost his beloved wife, Alice, and his eldest son, Jean. His famously acute vision--what Paul Cezanne called "the most prodigious eye in the history of painting"?--was threatened by cataracts. And yet, despite ill health, self-doubt, and advancing age, Monet began painting again on a more ambitious scale than ever before. Linking great artistic achievement to the personal and historical dramas unfolding around it, Ross King presents the most intimate and revealing portrait of an iconic figure in world culture."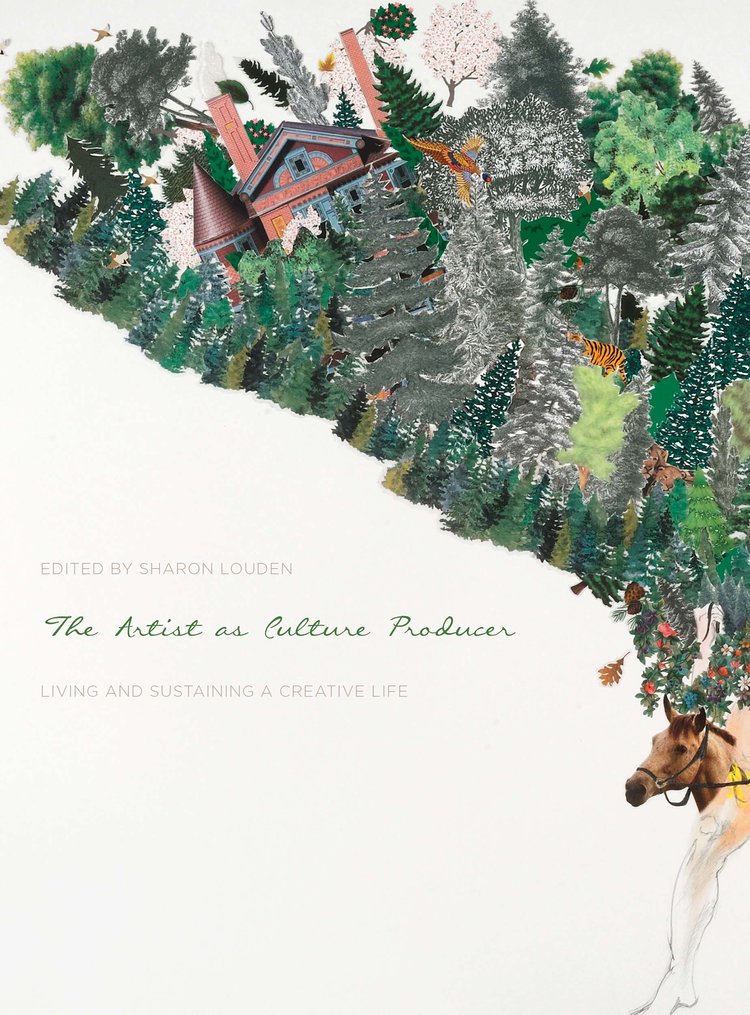 Date: Monday, October 15, 6:30pm
Topic: The Artist as Culture Producer: Living and Sustaining a Creative Life by Sharon Louden
"The Artist as Culture Producer: Living and Sustaining a Creative Life is a collection of essays by 40 visual artists. Edited by artist and educator Sharon Louden, the book describes how artists extend their practices outside of their studios. All of these contributors have impactful, artistic activities as change agents in their communities. Their first-hand stories show the general public how contemporary artists of the twenty-first century add to creative economies through their 'out-of-the-box' thinking while also generously contributing to the well-being of others. Although there is a misconception that artists are invisible and hidden, the truth is that they furnish measurable and innovative outcomes at the front lines of education, the non-profit sector, and corporate environments."
Regular Programs
ART LUNCH
2nd and 4th Thursdays each month
Noon - 1pm
Join fellow artists and art lovers for a casual lunch get together. Share current projects, collected works or art stories. Bring a lunch and your love of art! FREE!
YOGA IN THE GALLERY
Summer 2018:  June 1 -August 17*
Noon - 1pm
Join us at Rosewood Gallery for an open level yoga class. This class is of a gentler nature, with the breath being the center of the practice. Class is open to all levels of yoga practitioners. Please bring personal props.
Fee: $5 resident; $10 non-resident
Instructor: Robyn Moore, RYT 200
*No class July 13