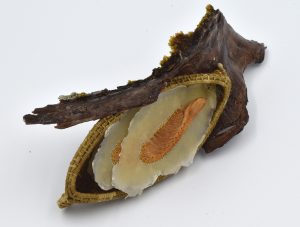 Rosewood Gallery presents solo exhibitions by Derry Cox and Char Norman
March 5 - April 6, 2018
Reception:  Thursday, March 8, 2018, 6 - 8pm
Derry Cox of Centerville, OH will present a series of photographs entitled Microscopic Abstract Triptych. Char Norman of Columbus will present an exhibition of mixed-media sculpture.
Both the exhibition and reception are free and open to the public.
Hours for the exhibition are Monday-Thursday 9am-9pm; Friday 9am-6pm; Saturday 9am-5pm; and Sunday 12-5pm. Rosewood Gallery is sponsored by the City of Kettering Parks, Recreation and Cultural Arts Department, with support from the Kettering Arts Council and the Ohio Arts Council. The Gallery is located in the Rosewood Arts Centre, 2655 Olson Drive in Kettering.