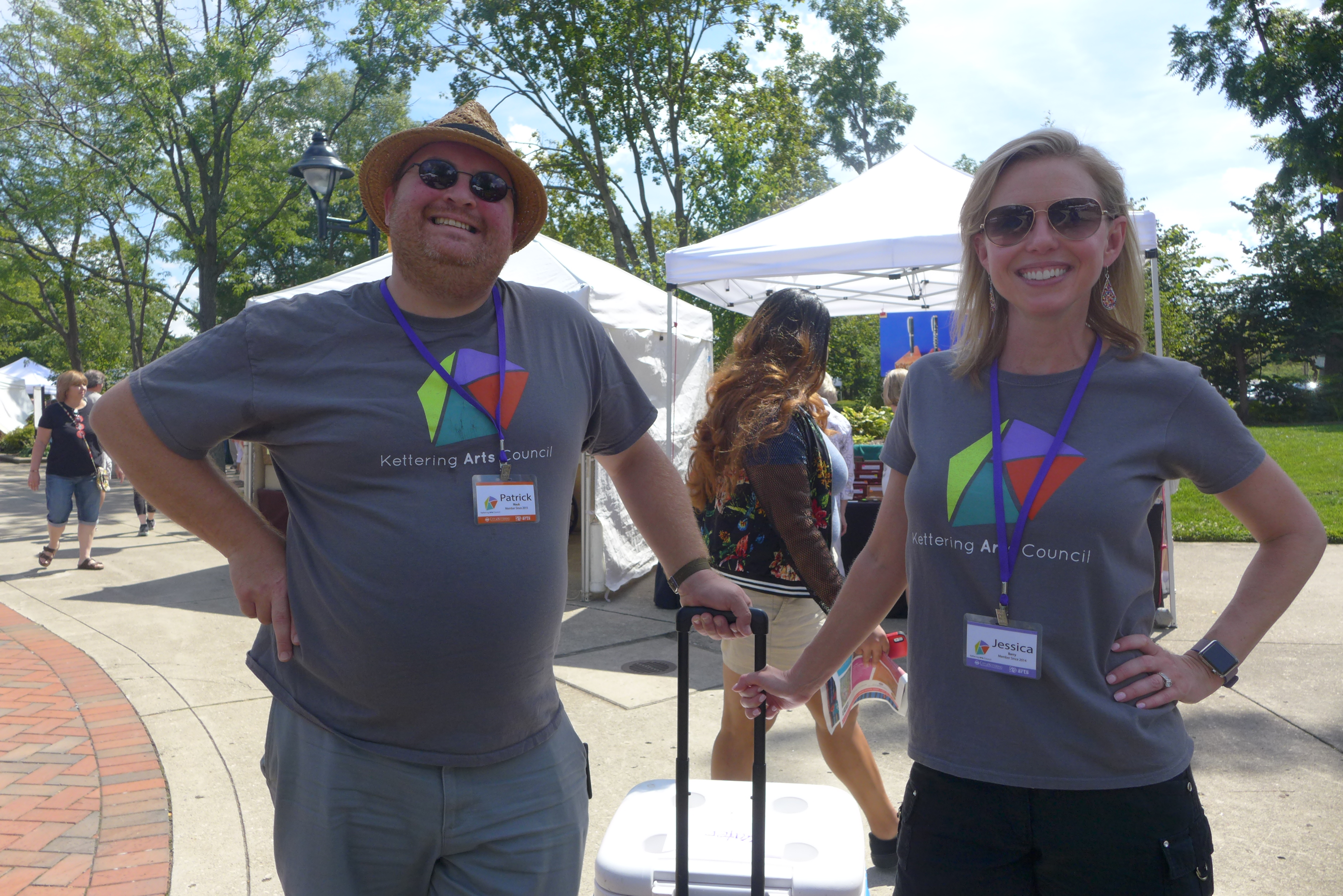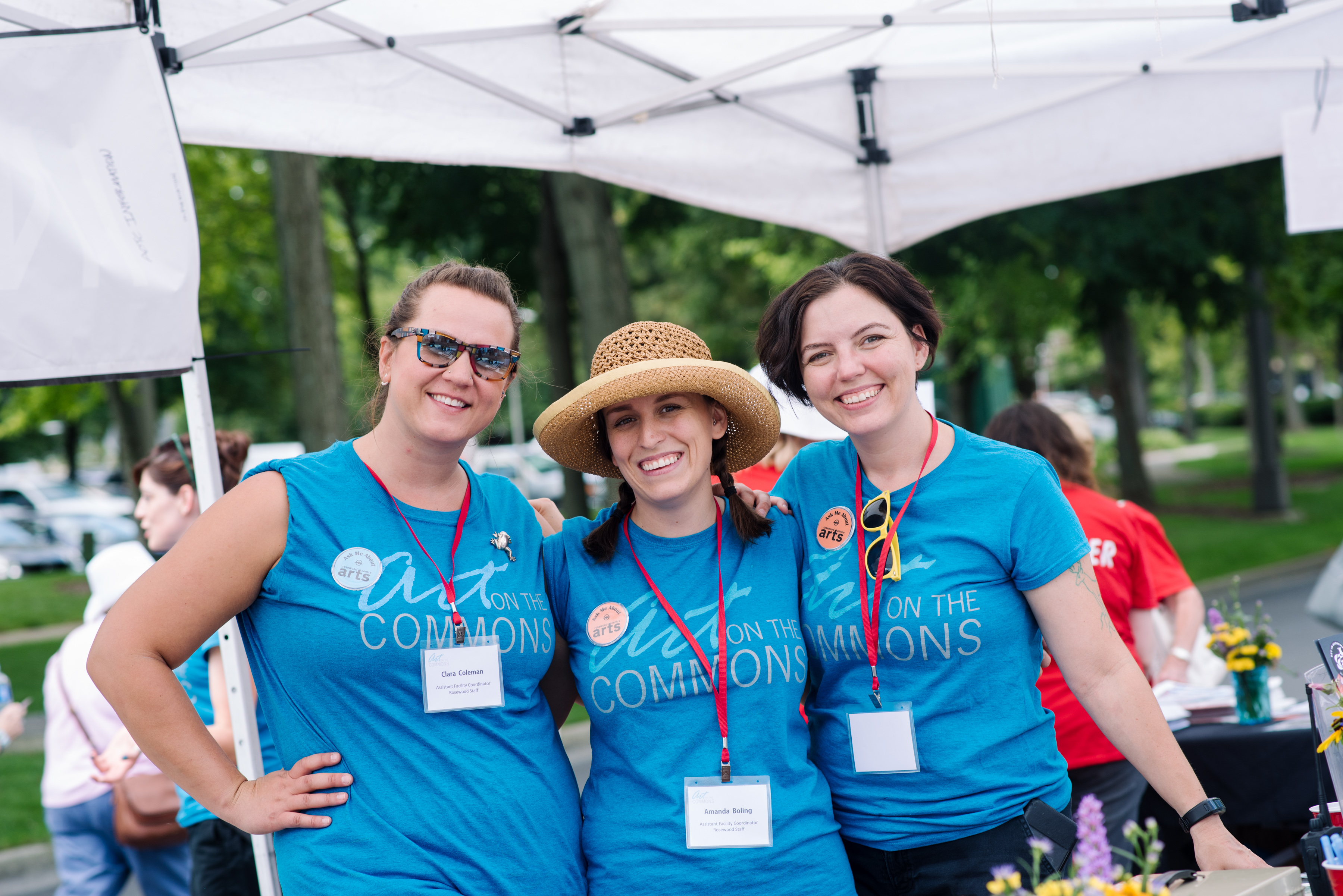 Participating Artists for Art on the Commons 2019
Congratulations 2019 Featured Artist, Melisa Zimmerman!
2019 Accepted Artists: 
Lisa Adkinson, Victoria Alvarez, Paul Aude, Jackie Ayres, Deborah Bahm, Angela Barth, Stephanie Beiser, Dawna Boehmer, Jeff Borda, Amy Boulle, John Boyett, Melissa Bracken, David Brand, Susie Brand, Matt Breunig, Ariana Broerman, Dan Cleary, Robert Coomer, Thomas Croce, Jessica Daman, Derek Dammann, Christine Davis, Jim DeLange, Daina Dickens, Kate Disch, Angie Dresie, Daniel Driggs, Alison Fawcett, Karl Feng, Paul Fletcher, R. C. Fulwiler, Michael Glass, John Gulyas, Martha Healy, Janeth Hemmerling, Mark Hilligoss, Emily Howard, Jaime Iliff, Michelle Ishida, Gopal Kapoor, Benjamin Keffer, Jeremy Keller, Jonathan Kesler, Mike Kozumplik, James Kramer, Kittie Kubacki, Philippe Laine, Kate Lally, David Leach, Chris Leiter, Hong Mao, Diane Marksz, Paul Mason, Mike McGinnis, Bill Miller, Silvia Monahan, Brian Moore, Janice Moore, Mary Moore, Greg Neal, Amy Overman, Richard Overman, John Paglialunga, Jill Pheanis, Eliza Piazza, Don Poff, Jennifer Pottner, Daniel Powers, Bob Pozarski, Jamie Prell Morath, L. Ray, Abby Rice, James Richmond, Francine Ruth, Peggy Schuning, Bob Shelton, Sonja Sheriff, Jeanne Simpson, Frank Skully, Jeff Smith, Sam Spees, Jane Ann Steiner, Sharon Stolzenberger, Amy Thompson, Barry Todd, Lindsey Tull, Harold Turner, Jonna Vaughn, Deborah Vivas, Dennis Walker, Walter Weil, John Weller, Becky Whittington, Loretta Wikstrom, Carrie Wild, Kathryn Woodruff, Thomas Yano, Michael Zelenka, Larry Zengel, Melisa Zimmerman and Robyn Zindren.
Art on the Commons is organized by Rosewood Arts Centre with the Parks, Recreation and Cultural Arts department of the City of Kettering!  Read on for more information about the festival, or stay up to date with the latest news by visiting our Facebook page, Play Kettering!
DIRECTIONS
The festival is located at Lincoln Park Civic Commons, adjacent to the Fraze Pavilion. View the Google map link to Fraze Pavilion/Lincoln Park Civic Commons.
PARKING
Parking is available at the Kettering Government Center (3600 Shroyer Road), across the street at Fairmont High School, and designated parking spaces in the businesses of 500-580 Lincoln Park Blvd. Parking is free.
MUSIC
The WYSO Excursions Stage with Niki Dakota
Bringing listeners eclectic sounds from around the world and from closer to home, WYSO especially loves to champion local artists and music that embodies the diversity of the Miami Valley. Rosewood Arts Centre and WYSO are delighted to showcase the uniqueness of Art on the Commons and of our local music heroes.
ACTIVITIES
Interactive activities for all ages, presented by Rosewood Arts Centre, are back for 2019. Enjoy a selection of fun, free children's activities, as well as engaging demos by our talented Rosewood instructors. Kettering's Kaleidoscope: Art and Nature on Wheels will also be on hand with fun, creative nature-based activities for kids.
QUESTIONS
Contact Rosewood Arts Centre at (937) 296-0294 or email us with any questions!
Volunteers - Start here!
If you're interested in becoming a volunteer for Art on the Commons, please contact the City of Kettering's volunteer office or visit the volunteer program page to learn more.