CitySites
Kettering's CitySites is a percent for art program. It recognizes artistic excellence, accessibility to the arts, and the positive impact creativity has on our community.  Learn more about the CitySites collection here.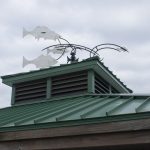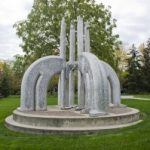 ---
Questions on Artists, Artwork Locations or Other Information
Contact Rosewood Arts Centre at 296-0294
---
NEWS
Semi-finalist interviews are underway for the Schantz Avenue Bridge Project! Finalists will be announced soon. Visit HERE for more information.
Coming soon: $12,000 ArtLocal RFQ Proposals! The RFQ will be released by the end of May. Check back here for more information.
CitySites Permanent Collection
Art in Public Places Committee
The City of Kettering Parks, Recreation and Cultural Arts Department operates the Percent for Public Art Program with the help of this citizen advisory committee.
Linda Lombard, Chair, former Board of Trustees President, Dayton Art Institute
Gerald Busch, former City of Kettering Mayor
Eva Buttacavoli, Executive Director of the Dayton Visual Arts Center
Connie Campbell, former Cultural Arts Superintendent, City of Kettering
Stefan Chinov, Professor of Sculpture, Wright State University
Bruce Duke, City of Kettering Councilman
Pete Horan, former City of Kettering Assistant City Manager
Meghan Dillon, Art teacher for Kettering City Schools and Kettering Arts Council Member
Terry Welker, Sculptor and Chief Building Official for the City of Kettering
Susan Byrnes, Multimedia Artist and Sculptor
CitySites Staff
Shayna V. McConville, Cultural Arts Division Manager, City of Kettering