Kettering's CitySites is a percent for art program. It recognizes artistic excellence, accessibility to the arts, and the positive impact creativity has on our community. Learn more about the CitySites collection.
To receive updates on CitySites, please join our mailing list!
NEWS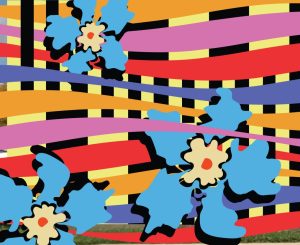 Rosewood Community Mural 
Rosewood Arts Center is the location of CitySites inaugural mural, the first in a new initiative to create public murals in partnership with the community in Kettering.  The mural was designed through a partnership with the Dayton Printmakers Cooperative (DPC), students in the Kettering City Schools, Kettering residents and artist Atalie Gagnet. View more information about the project.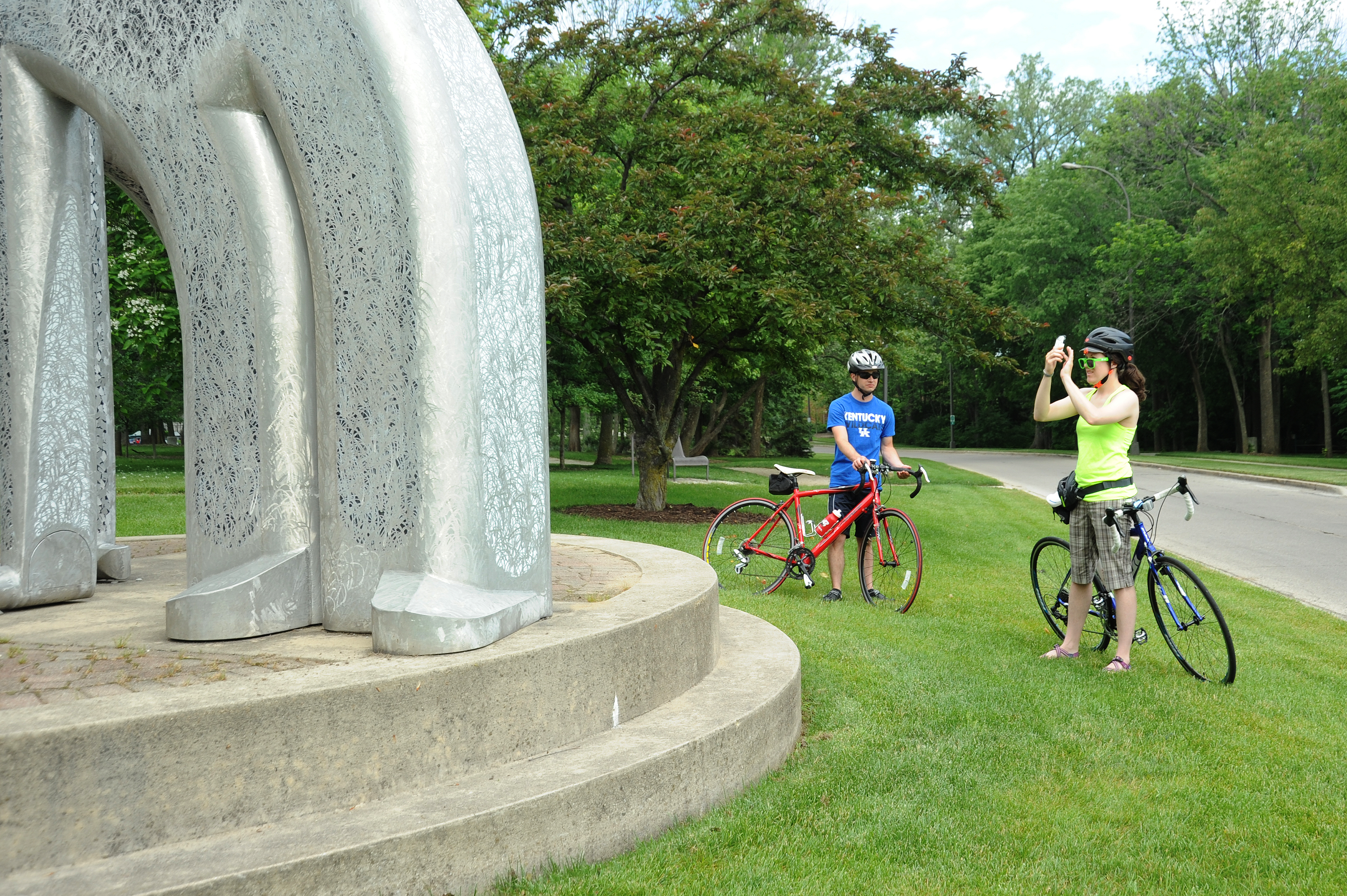 Kettering Art and Architecture Videos
The 2021 Miami Valley Cycling Summit took place in May 2021 throughout Kettering!  To commemorate this special program, the Kettering Arts Council and Kettering residents created short videos about the artwork and architecture that you can easily bike to all over the city! Visit the video gallery.
CitySites Permanent Collection
View the CitySites public art collection.
Art in Public Places Committee
The City of Kettering Parks, Recreation and Cultural Arts Department operates the Percent for Public Art Program with the help of this citizen advisory committee.
Susan Byrnes, Multimedia Artist and Sculptor
Connie Campbell, former Cultural Arts Superintendent for the City of Kettering; Sculptor
Stefan Chinov, Professor of Sculpture, Wright State University
Tess Cortés, Educator for The Modern College of Design; Multi-Media Artist
Meghan Dillon Fay, Art Teacher for Kettering City Schools; Kettering Arts Council Member
Matt Dunn, Executive Director of Montgomery Country Arts and Cultural District
Jyl Hall, City of Kettering Councilperson
Pete Horan, former Assistant City Manager for the City of Kettering
Michael Roediger, Director and CEO, The Dayton Art Institute
Terry Welker, Sculptor and Architect
CitySites Staff
Shayna V. McConville, Division Manager of Cultural Arts, City of Kettering
---
Questions on Artists, Artwork Locations or Other Information
Contact Rosewood Arts Centre at 296-0294
---