2019 Artist in Residence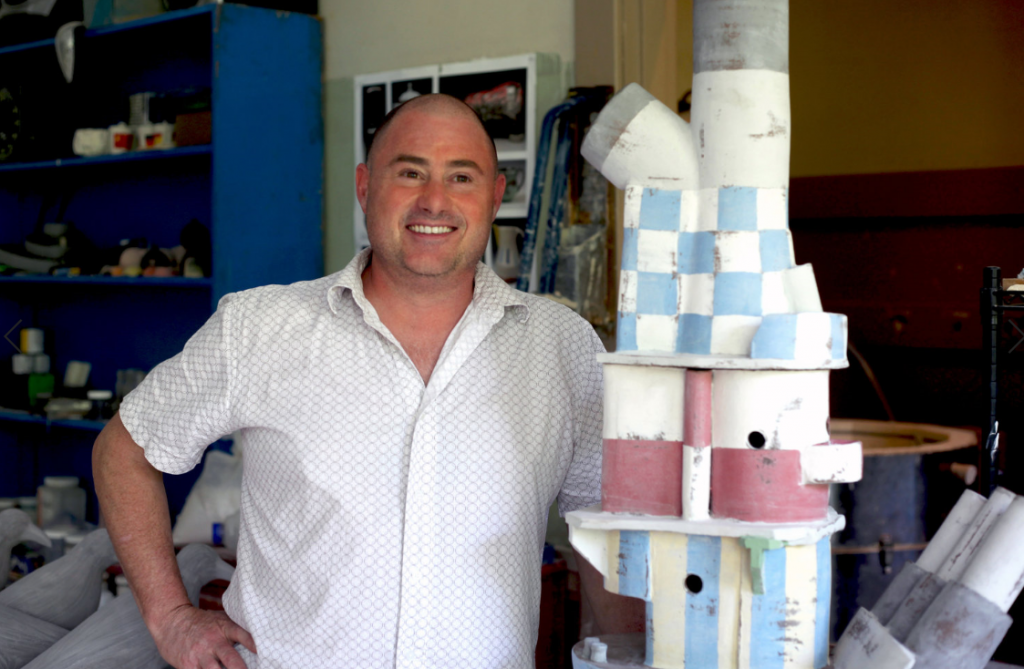 The City of Kettering's Department of Parks, Recreation, and Cultural Arts' Rosewood Arts Centre is pleased to announce that Dayton-based ceramic artist Arthur Kettner has been named as Rosewood's inaugural Artist in Residence.
Kettner is originally from Toledo, Ohio. He served four years in the United States Navy and developed a fascination with naval architecture. After graduating from Bowling Green State University in 2000, he earned an MFA from Tyler School of Art, Temple University in 2004. He became a laboratory technician for Glass Coatings and Concepts, Laguna Clay and Mayco and traveled to China for Longaberger Co. Past achievements include helping to create the Zanesville Prize for Contemporary Ceramics, building the program at Pioneer School of Zanesville, and developing a maker space for Zane State College. Kettner moved to Dayton in 2018 and has helped to create the Artist in Residence program at Rosewood. He is the program's first participant.
In addition to creating work in his studio onsite and assisting with clay studio operations, Kettner will engage with Rosewood students and the public to share his knowledge of ceramics. Everyone is welcome to join our Artist in Residence for a series of casual "Coffee and Clay" sessions. Each session will be a loosely structured, short-session demonstration or micro-workshop focused on a different ceramic technique. Pre-register to reserve a spot or pay the drop-in fee on the day of the workshop to attend. The fee to attend is $4 for Kettering residents and $8 nonresidents. Participants should bring their own clay and tools, and coffee is provided.
A solo exhibition in Rosewood Gallery featuring Kettner's work is scheduled for Spring 2020. More details will be released with the next gallery season announcement. Email rosewood@ketteringoh.org to be added to the list to receive gallery updates.
2019 Artist in Residence Events
March 2: Coffee and Clay, 10am - 12pm
Donuts and Coffee (throwing a hollow torus)
 March 23: Coffee and Clay, 1pm - 3pm
PBR (Plaster Bats and Recycling)
April 27: Coffee and Clay, 1pm - 3pm
Coffee Clutch (Recognizing a good handle and mug? Bring your own cup to critique)
 May 17: Coffee and Clay, 10am - 12pm
Problems and Solutions (have an issue you need resolved, let's figure it out.)
June 22: Coffee and Clay, 1pm - 3pm
Line blends with slips (combine slips to create your own color shades)